Limited time only! Make sure to Sign Up for our Mailing List to keep up-to-date with our monthly specials for false eyelashes & lash accessories you love!

Enter the Coupon Code MYDISCOUNT in the Coupon Box at checkout to receive the discount for these lash steals!

Be sure to stock up on your favorite lashes before they're gone for good!


Ardell Fashion Lashes #110
10% OFF

Red Cherry Lashes #107
10% OFF
Ardell Accents Lashes #305
10% OFF

Bullseye 'Just a Girl…' CYNDI Lashes
10% OFF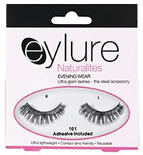 Eylure Naturalites Evening Wear Lashes #101
10% OFF

Bullseye 'Just a Girl…' FIONA Lashes
10% OFF

Ardell Double Up Lash 204
10% OFF

Bullseye 'Just a Girl…' BILLIE Lash Compact
10% OFF

Gypsy Strip #93 Lashes
10% OFF

Andrea Modlash #53 Lashes
10% OFF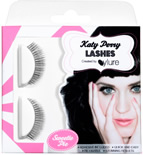 Katy Perry Lashes - Sweetie Pie
10% OFF

Ardell Duralash Flare Medium
10% OFF


Eylure Lashfix Adhesive
10% OFF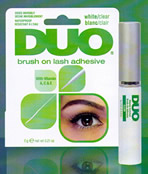 DUO Brush On Striplash Adhesive

10% OFF

Madame Madeline Coupon of the Month: MYDISCOUNT
Limit One Coupon per Order


Back To Top ^