Enter your email to receive 10% Off Coupon immediately. Be the first to know our latest monthly promotions and specials for Ardell, Andrea, Revlon, Eylure, & other false eyelashes. Subscribe to our mailing list for exclusive Members-Only discounts.
---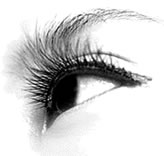 ---
PRIVACY NOTE
We are committed to the highest levels of privacy for our customers. We will not sell, share, lease, or distribute your information to ANYONE.
IMPORTANT NOTE
To prevent this Madame Madeline Newsletter from getting blocked by a spam filter, please add us to your "Friends" list or enter CustomerCare@MadameMadeline.com in your address book.
FREQUENCY
Madame Madeline sends quarterly emails notifying you of limited-time promotions, Coupons, new product launches, and freebie invitations.
SUBSCRIBED, BUT NOT RECEIVING EMAILS?
Add CustomerCare@MadameMadeline.com to your "Contacts" or "Address Book". Adding us to your safe sender list allows our emails to come safely into your inbox without them being placed in your junk or spam folder. Each program has different steps in order to do this.
OPT OUT
Click on "Unsubscribe" link at the bottom of any Madame Madeline email.
AOL EMAIL
We may not be able to send our promotional list to AOL emails.
Read Here