Thanks for spreading the word. Here is your first coupon code: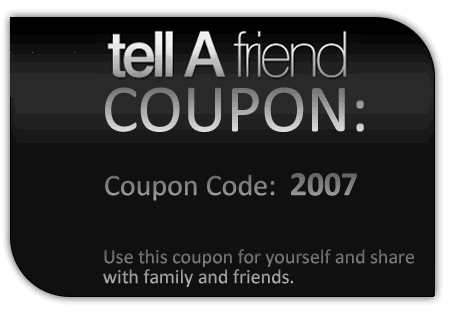 Use the above coupon code in the Coupon Box (not Message Box) during checkout to receive 13% OFF your entire order.
SECOND OFFER: Pledge to tell an additional friend or family member about MadameMadeline.com and receive a free tube of Ardell Lashgrip, Andrea Modlash Adhesive, or Ardell Lashtite Adhesive with your order. Click HERE to redeem this offer.