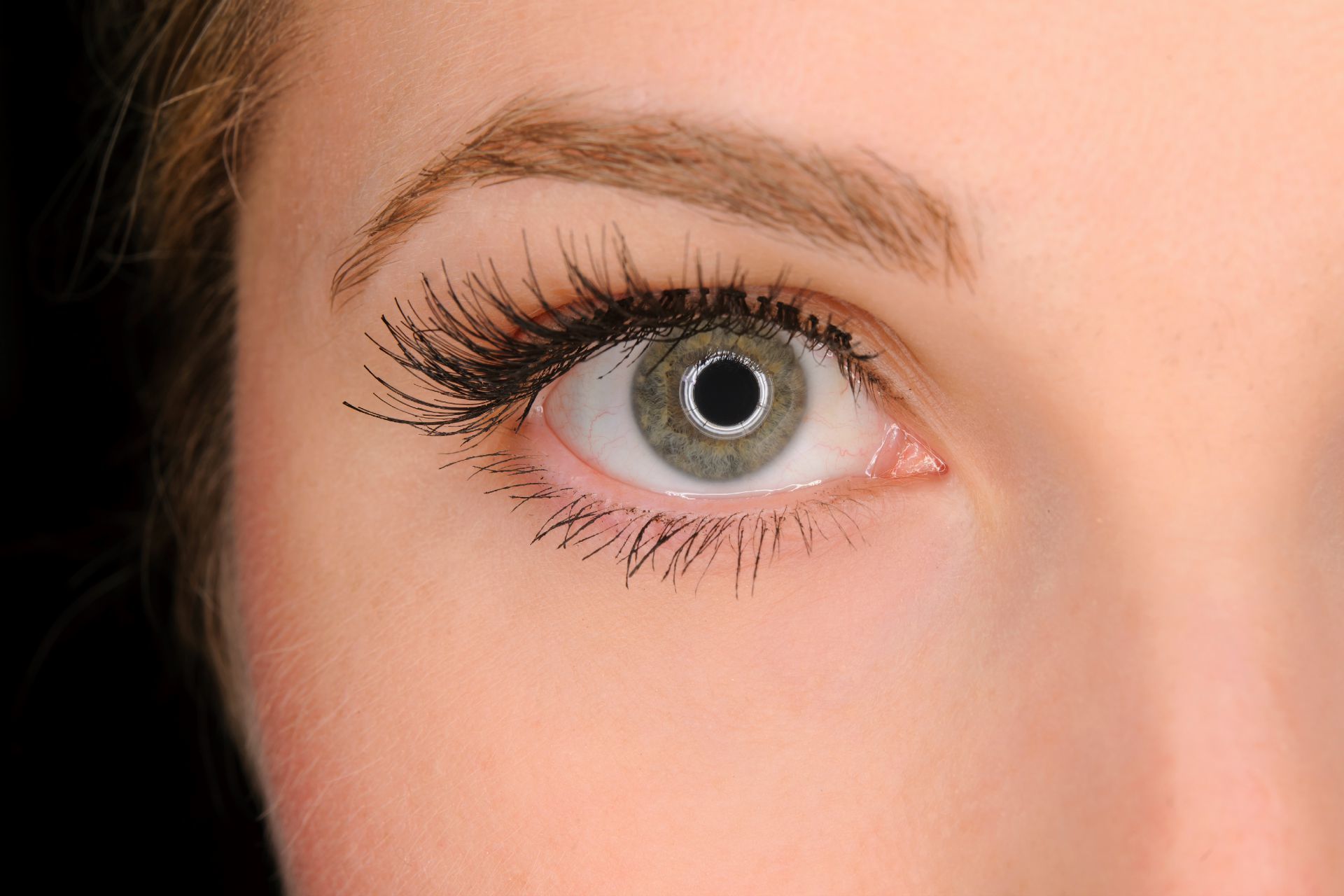 Image: coloroftime/E+/Getty Images
False lashes are not only for looks but can be good for your lashes as well.

You may think that false lashes can be a little intimidating in the beginning.. They are a bit tricky to get on at first, and the will look a bit too dramatic at first as well since you are not used to them. Also waking up in the morning with a falsie stuck to your pillow is a bit unnerving as well.
But once you warm to their charms , they can be very amazing. They don't clump, smear or stick together, they're easy to remove, and they instantly give anyone gorgeous, perfectly separated, lush lashes. Keep reading for more amazing reasons you should include falsies into your daily makeup regimen.
1. They are great to use for events that get you emotional like sad movies, weddings or when you have PMS.

Feeling sensitive? No worries! False lashes to the rescue.
"False eyelashes are a great way to have tear-proof makeup — instead of having eyeliner and mascara run down your eyes when you attend a big event, false eyelashes won't leave dark streaks down your face," says Courtney Lutkus from StyleInGo. "False eyelashes are a wonderful way to enhance your eyes without piling on a ton of makeup. While mascara can only darken and lengthen the eyelashes you have, false eyelashes can multiply the eyelashes that you have."
2. They come in a variety of materials

Not all false lashes are the same. Depending on your price point and what you feel most comfortable wearing, there are plenty of options to choose from.
"The most popular eyelash materials are human hair, plastic, and mink," Lutkus says. "Human hair and mink are preferred for their realistic look — with mink eyelashes being the priciest. Eyelash adhesives ensure that the lashes stay on all day, but the lashes can be easily pulled off at the end of the night."
A set of mink eyelashes from You Complete Me will set you back $29 (Violet Grey, $29), while a pair that uses human hair, such as Andrea Modlash Strip Lash (Walgreens, $5), costs significantly less.
3. Real eyelashes can be strengthened

"While false eyelashes don't have special ingredients that will help to strengthen and grow your lashes, by wearing false eyelashes as an alternative to mascara it can help your lashes stay strong and healthy," Lutkus says. "Mascara weakens your eyelashes and makes them brittle. Thus, by wearing false eyelashes as an alternative to mascara your eyelashes will start to look thicker and healthier."
4. Another option is eyelash extensions- and those you can wear days!

There are eyelash extensions and also false lashes made of heavier material that are a good choice for one day or evening only. Eyelash extensions you can wear for weeks, you can sleep with them and have no real issues explains KP Murray of Elle Lash Bar in Washington D.C.
"Eyelash extensions are the best option when using false lashes to enhance your look. This is because eyelash extensions are placed using the correct weight and correct length individually on your natural lashes," Murray says. "They are placed 1 mm from your skin, so there is no contact with your lids or skin. The adhesive used is undetectable and is medical grade. Once your natural lash is ready to shed, the extension that is placed on your lash naturally sheds with the extension so there is no pulling or breakage."
The average length of time eyelash extensions last on your lashes is two weeks, according to Professional Makeup Artist Ashley Spedale. "Every day we naturally shed 3-5 lashes, so in about two weeks half of the extensions will have shed," Spedale says. "With extensions comes some maintenance; however, the pros of this is say buh-bye to your mascara and wake up feeling more wide eyed and able to run out of the house! Most of my clients call it a mini eye lift. No need for as much make up either. It becomes an addiction!"
5. Lots of time saved in the morning

Imagine waking up in the morning and giving yourself a few more minutes before starting to make yourself pretty for the day. Well eyelash extensions can certainly help you with that.
"Eyelash extensions are better than mascara for a few reasons," Murray says. "Makeup application takes a lot of time. Eyelash extensions save time in the morning."
6. They help keep your skin healthy

Taking off your lashes is a process with all the wiping and rough housing just to get them and all the glue off. It messes with the delicate skin around your eye, and gives you a good chance of losing some of your natural lashes. Also can hurt your eye when not properly removed.
"Mascara can damage eyelashes," Murray says. "Waterproof formulas are drying and cause breakage. Curling your lashes after applying mascara can also cause breakage. The majority of women do not remove all of their mascara, which causes it to dry, become brittle, and break your lashes. Old mascara also harbors bacteria and can infect the lash follicle."
7. And for 1 night you can easily turn into Kim Kardashian

If you want to Kardashian-ify your look, well false lashes can easily change up your look to achieve that in a matter of miuntes.
"A strip lash is amazing to wear for an event because I feel it completes the make-up look," Spedale says. "You can make your lashes appear to be longer and thicker for the day/night. If you wanted a look like the Kardashians, one might want to double stack a strip lash or even triple stack them."
One of the best parts is that lash makers are catching up to the fact that women are not too happy about having to spend a lot of money for lashes they can only wear one time and have to throw them away after.
"There are many eyelash brands that are coming out with mink false lashes or a faux mink lash that can be worn up to 25 times if taken care of properly." Brands like Kiss lashes now offer these. You can also check out Stacked Lashes for some really great strips or my favorite by Ardell called Demi Wispies, which you can get at your local drugstore.
Related Posts:

This hack will apparently make your synthetic fake eyelashes look like mink ones

We'll definitely be trying it.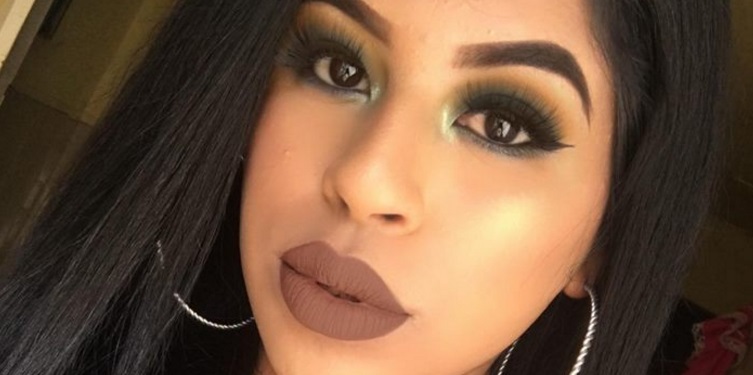 From the proper way to clean your beauty blender to the way to make sure you have the perfect nail colour, there's no shortage of beauty tips and tricks on the internet that will make your daily routine even easier.
How your false eyelashes look can make or break your night out. It sounds dramatic (and it is a bit, to be fair,) but a good set can make you feel like the most confident person in the room.
But this latest one may just take the cake as our favourite one.
I tried eyelash extensions once, and they were great … aside from the fact that they cost $$ to refill every couple weeks, so eventually I had to let them grow out and fall off (a heartbreaking process). I've stuck to false lash strips ever since, but TBH, even those can get a bit pricey if you want the good, fluffy, wispy ones!
It turns out there's a way to make your fake lashes look like mink. And, to make it even better, you've probably got the tools you need sitting in your makeup bag.
A recent viral video shows a pair of synthetic lashes being turned into "mink-type, ruffled" eyelashes – all using a makeup spoolie.
Paloma Garcia blew the minds of social media users when she shared her hack for making synthetic lashes look mink.
Basically, it involves using a spoolie and brushing out the lashes out.
It fucking WORKS pic.twitter.com/SzZgWjStKR

— pound of flesh (@beautybybitch) March 10, 2018
All she uses is a clean spoolie to brush the hairs on the strip in a sawing motion. The more you brush, the more voluminous they become. Seriously! Watch her do it.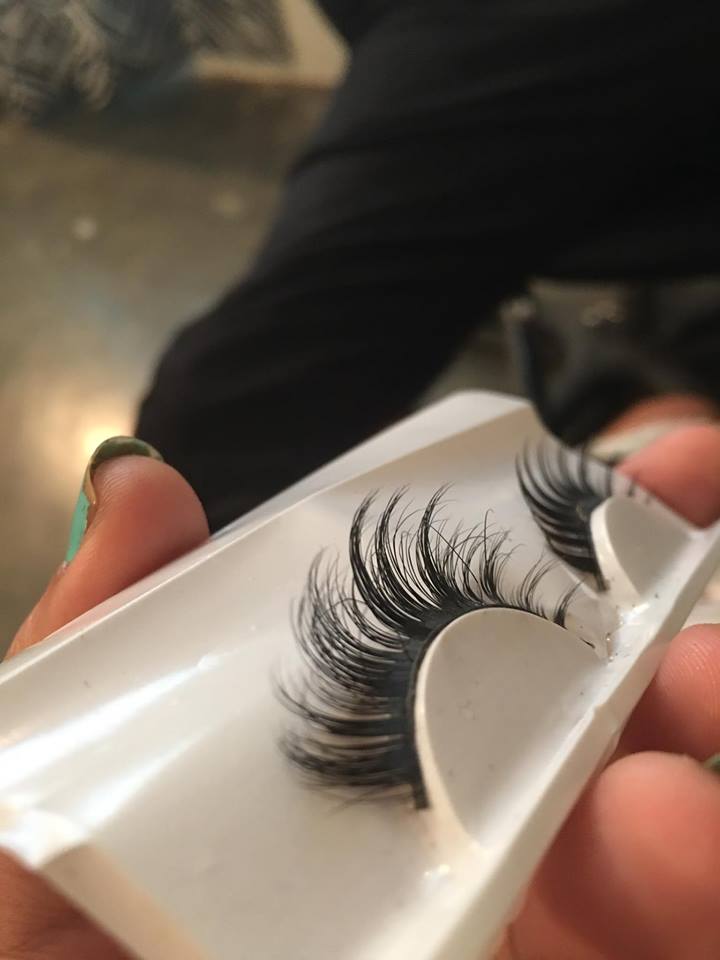 Just move the brush from the lash band down to the tip, and side-to-side, until you get the ruffled effect to your liking.
The post has gone viral on Facebook, getting more than 19,000 likes and 130,000 shares.
And, as most things do, it soon found its way to Twitter – where people were demonstrating their own attempts at the technique.
Many people were impressed with the tip, calling it a "game changer"
The results are just INCREDIBLE.
Have a look here.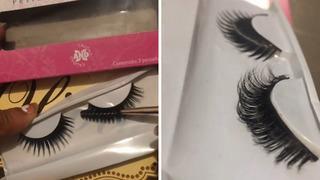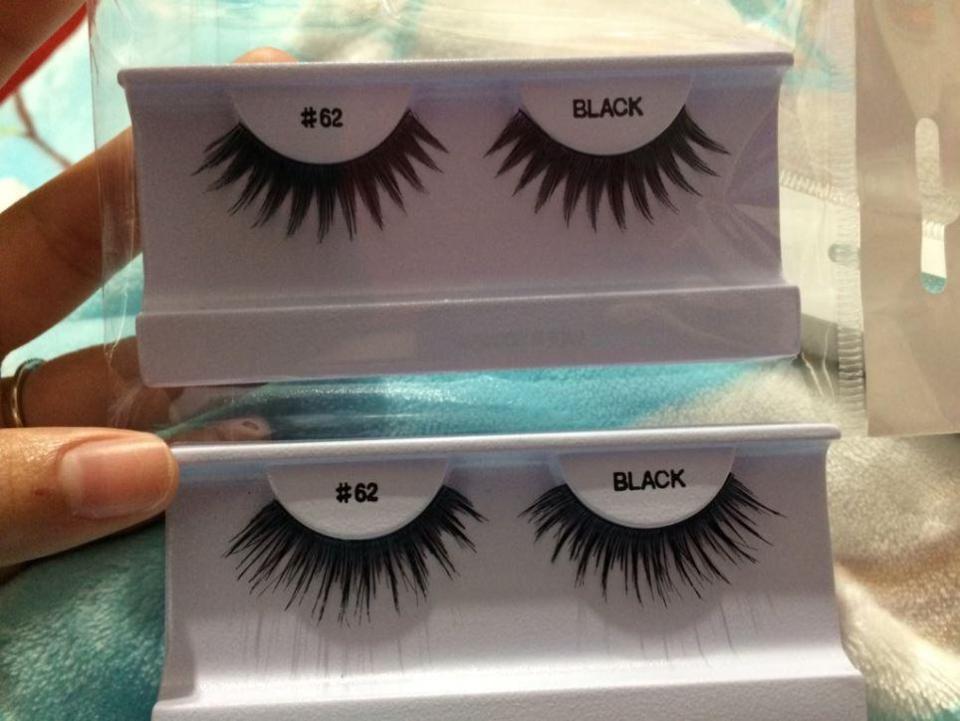 HOLY CRAP I just tried it with these cheap lashes WTFF game changer pic.twitter.com/5TJ0pe4MJq

— trae 💫 (@traemarler) March 10, 2018
These are the same lashes but I spoolied the bottom pair omg!! Why didn't I think of those before!?!?! pic.twitter.com/EAq56kP7zZ

— CodeineSippin (@KarenLKCocaine) March 10, 2018
— ⓋDaizy (@DaizySegovia) March 11, 2018
People soon tried out the hack for themselves, posting their results on social media.
And people are impressed, with one person posting: "HOLY C*** I just tried it with these cheap lashes WTFF game changer."
pound of flesh@beautybybitch

Making stiff synthetic eyelashes into wispy lashes just using a spoolie!!!!
HOLY CRAP I just tried it with these cheap lashes WTFF game changer pic.twitter.com/5TJ0pe4MJq
Another said: "Making stiff synthetic eyelashes into wispy lashes just using a spoolie!!!!
"It's f****** crazy I'm never spending more then £5 on lashes ever again. [sic]"
And this person couldn't believe they hadn't thought of it, posting: "These are the same lashes but I spoolied the bottom pair omg!! Why didn't I think of those before!?!?!
"Forget spending $15 on just a pair of lashes I'm buying the cheap ones now!"
Numerous women agreed, saying their days of buying expensive lashes were over, and they'd stick to the cheap brands from now on.
And the best part is you probably have all the tools you need in your make-up bag already.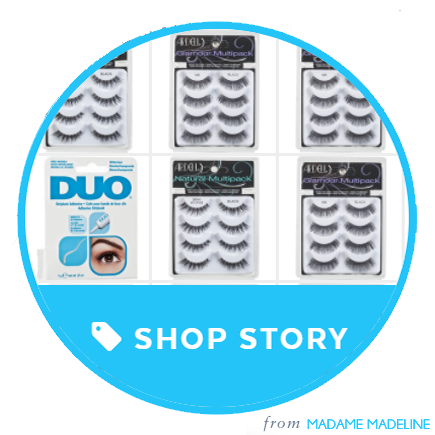 Source: byrdie.com