The secret to natural-looking lashes is choosing the right style!  The right pair of faux lashes can instantly make your eyes appear bigger, your make-up look  "done" and is also the quickest way to hide evidence of no sleep. But the important thing to remember, is the key to nailing the look is to find the right type of pair. And contrary to belief, one style does not fit all.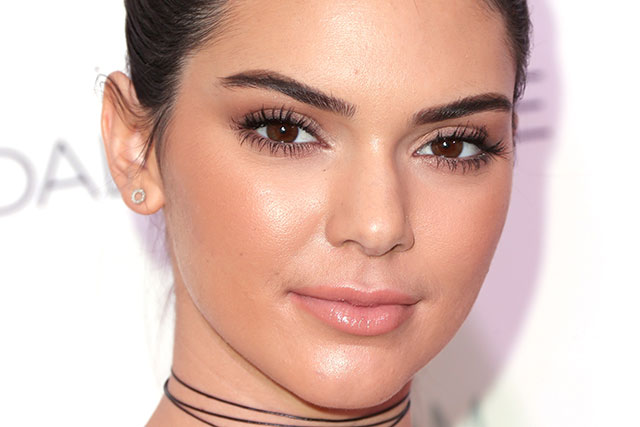 Almond Eyes:  Almond eyes are the eye equivalent of an oval face shape, so most lash styles look great. Also known as "Upturned Eyes,"turn slightly upwards at the outside corner of eye. This cat-like shape is known to communicate a sexy confidence to the lucky beholder.  Think Kendall Jenner, Kim Kardashian, and Angelina Jolie. Almond eye peeps are blessed with a shape that can suit multiple styles. Lashes that are either denser or longer towards the middle.
Lash? Try Modelrock Kit Ready #WSP Lashes) will open up the eyes, while lashes that are longer on the ends (Lash? Try ModelRock Double Layered Russian Doll 2.0 Lashes) will give eyes a winged, flattering shape. Show off the shape of your eyes by adding volume with full lashes that are evenly distributed.

Small Eyes: This is your Sophie Turner and Selena Gomez shape eye. "Apply individual lashes to the outer corners to open your eyes or a natural full strip lash with a slight criss-cross pattern to give the appearance of slightly thicker and voluminous eyelashes," says Jackie.
For individual false lashes, we used: Ardell Individual Lashes DuraLash Flare Medium,  make it very easy to customise the lashes to your eye shape. Use a tiny amount of glue on the tip of the individual lash and allow it to become tacky before applying. I like to use tweezers to apply individuals."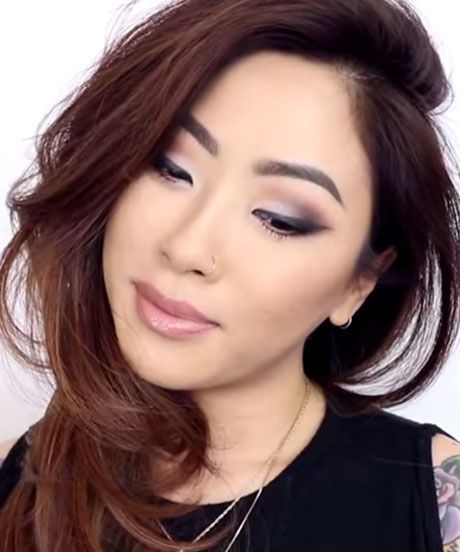 Mono Lids Eyes: Lui Wen has the exact shape of mono lids.  Monolid eyes tend to have straight lashes, always  better to curl your natural lashes before applying your falsies. Select falsies lashes  with a slight or dramatic curl, depending on the look you want or if it's meant for daytime to evening use. Be careful not to select exaggerated shapes or volume, as you still want it to look natural. You should  emphasis depth to your lashes and aim for lashes that look as natural as possible, too much volume or length will make it appear fake.
Look for lash style that have slightly denser lash with criss-cross pattern or longer accents lashes to add volume and depth without looking overdone. Lash? Try out Eylure 3 Dimensional Lashes N° 111.  Eylure #111 lash is hand woven layered false lashes with different levels of thickness for a lengthened look and depth.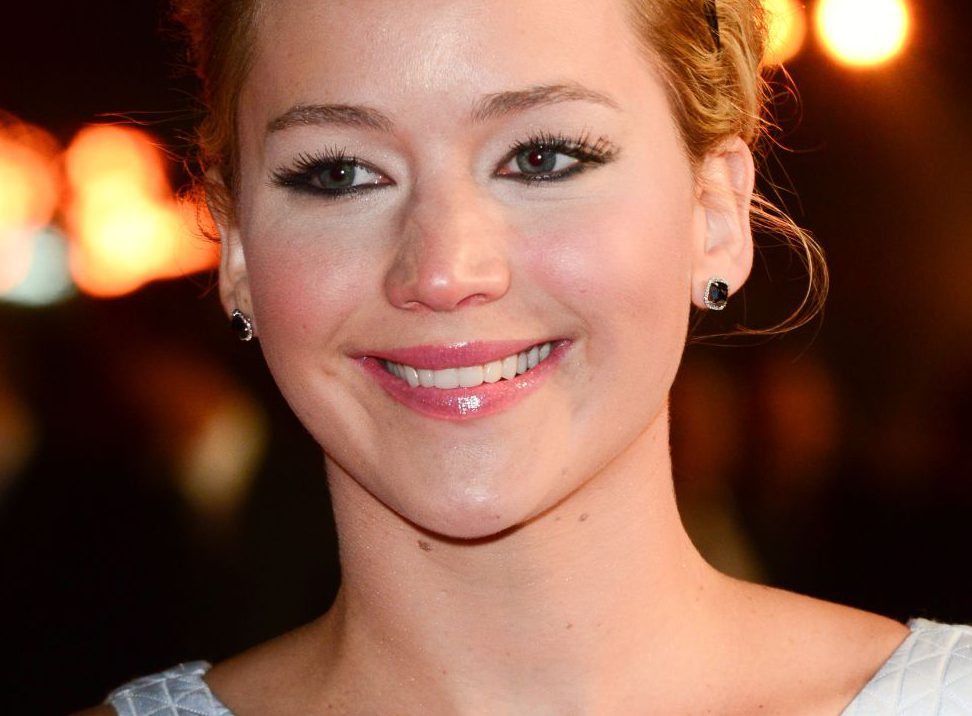 Hooded Lids Eyes: Blake Lively, Jennifer Lawrence and Emma Stone are the ideal models.
Picking out the right false eyelashes can liven up your eyes. It's important with hooded lids to focus on opening up your eyes, to make them appear bigger. Thick and luscious false eyelashes can hide the hooded eye area and make the eyes appear wider and larger. Eyes with a hooded lid can greatly benefit from long stunning eyelashes. Pair it with a thin eyeliner and your eye makeup is good to go!
Eylure Naturalites Evening Wear Lashes #101 provides a glam, yet natural effect with  full, shorter length lash on hooded eyes that really opens up the eye. The longer lash midpoint length in this eyelashes is great for a natural day wear look as well as night out with mid-range glam emphasis.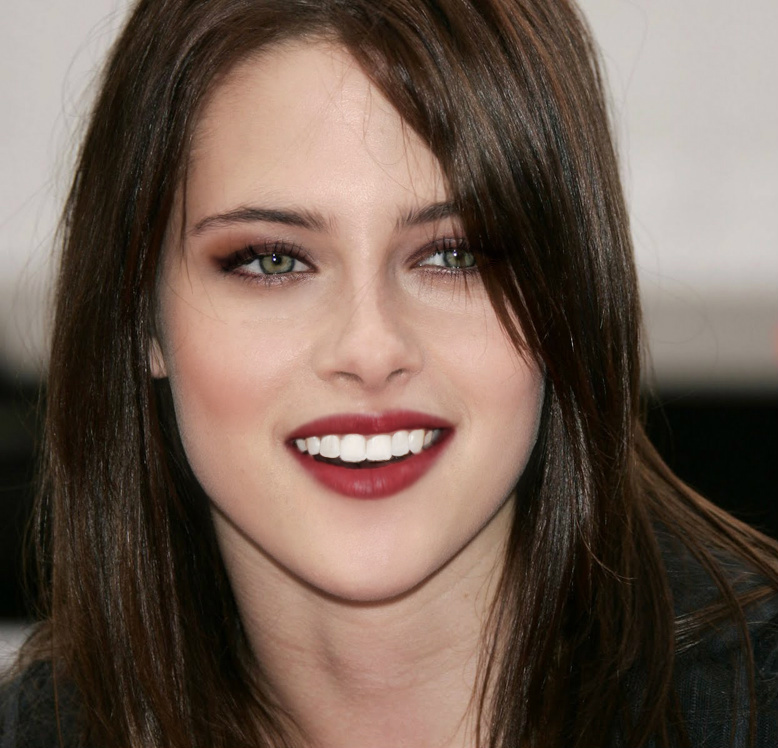 Close Sets Eyes:  Kristen Stewart, Michelle Obama and SJP all have close set eyes. If the distance between your eyes is shorter than the width of one eye, your eyes are close set. Picking the right false lashes and makeup application can further bring out the eyes.  With this eye shape, leave the inner corners free and concentrate on the outer corners to lengthen and lift eyes outwards. Always use lighter eye shadow and avoid darker shades on the inner corner of your eyes.
Select a pair of false eyelashes that have graduated length. Select lash length that are tapered and shorter length towards inner corner and longer length at the outer corner.  If you're looking for more volume and short length, try out Red Cherry #747XS for a perfect tapered lash look fit for close set eyes.
For bolder, more volumious look,  try out Ardell Natural Eyelashes Demi Wispies for wide eye opening effect.  This wispy pattern style is perfect for any special occasion or a night out on the town. Demi Wispies tapered texturized volume provides extra length to the outside of your eyes to create the effect of elongated eyes with the right amount of natural glam.
Expert Tip: Use mascara which elongates your eye lashes and gives a dramatic look to the eyes. To top off the perfect lash look, Apply black eyeliner onto your upper and lower lash line; this will create a huge difference on your eyes.
Bonus: A Easy Guide on Applying False Lashes Like a Pro
For the most of us (myself included), applying false lashes can be an extremely difficult task to complete. Instead of resulting with fluttery and glamourous Bambi-like lashes; I usually end up with two horrible excuses for lashes and glue everywhere.
But it's time to learn the right way, as false lashes (when applied correctly) have incredible transformative powers – and is the reason why celebrities like Khloe Kardashian, Jennifer Lopez, Selena Gomez and Lucy Hale refuse to wear anything but.
Here is a break it down of  how to apply these must-haves for everyday, weekend or occasional glam:
1. Handle the lashes with care:
"Use tweezers to gently remove the lashes from the tray. Always handle the lashes from the cotton band and refrain from pulling the individual strands of fur."
2. Measure and trim: 
"Measure the lashes by holding it against your natural lash line. Trim any excess from the outer corner."
3. Prepare the lash:
"Curl and apply mascara (when desired) to your natural eyelashes only. Prepare the lashes by applying an even layer of lash glue along the cotton band."
4.  Set and hold:
"Carefully place the lashes on the top of your natural lash line, adjust the position and hold down to secure."
Article Source: elleuk.com – buro247.com.au