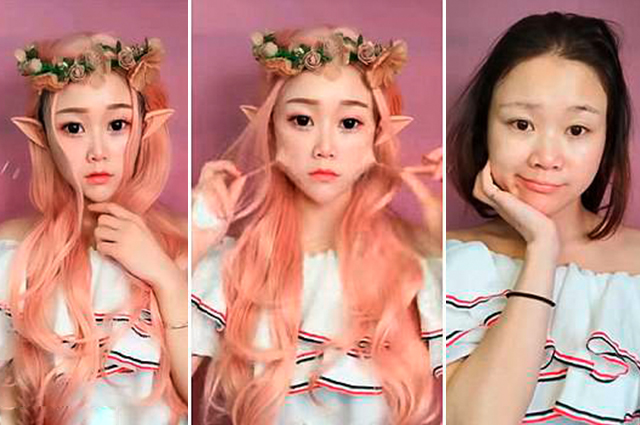 Cosmetology and plastic surgery is a booming market around the world. In china it's specially popular. China is the 3rd largest market in the world. Almost every second resident of China did blepharoplasty (to make the eyes more similar to European), rhinoplasty, breast augmentation and installed implants in the chin (so the face seems more elongated). Now you can become someone completely different by just using  a conventional adhesive tape, brushes, and powders.
One video posted by Qi Huahua from China got over 837 views in just 1 hour posted on the Chinese platform YouKu and Facebook. She completely transformed her self using foundation, eye shadows, colored lenses, tape and raised nose.
Applying several lotions and creams to moisturize the skin, a base under make the use of eyebrow pencil, eyeshadow, eyeliner and false eyelashes, eyelids and eyebrows is known as "Sculptural" makeup. She seemed the tape along the contour of her face. If you thought Kylie Jenner does amazing multi stage makeup well  this blogger is on par.

"When a girl gets under the rain, eyelashes, eyebrows and nose just drift away," "Men, be careful, ask a girl out on a date. In the evening she washed away the makeup, and you probably hardly know," "I can't even disguise a pimple on your face. And here is the magic happens!", "Incredibly, it's two different people".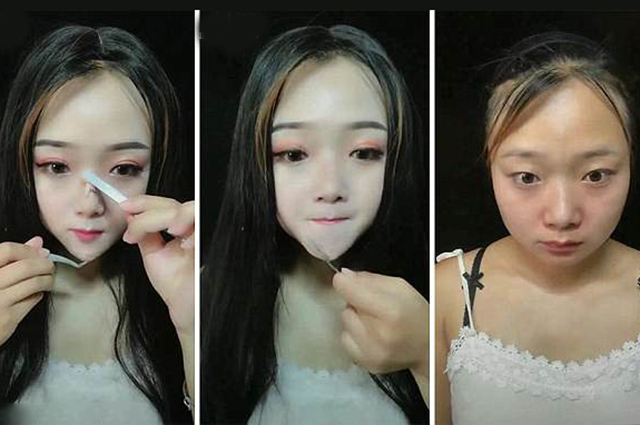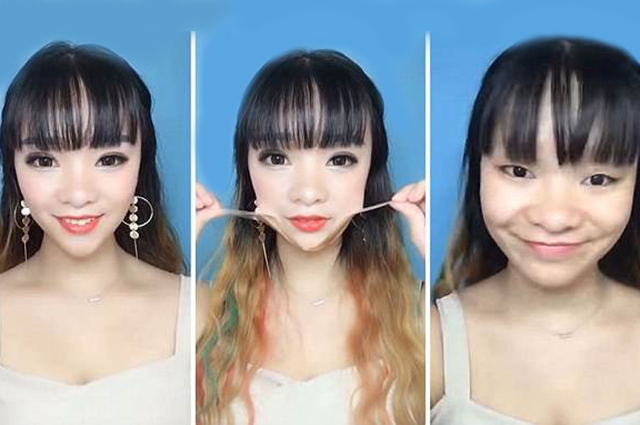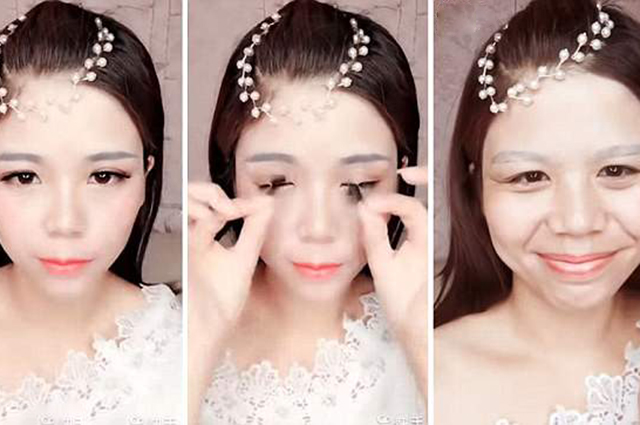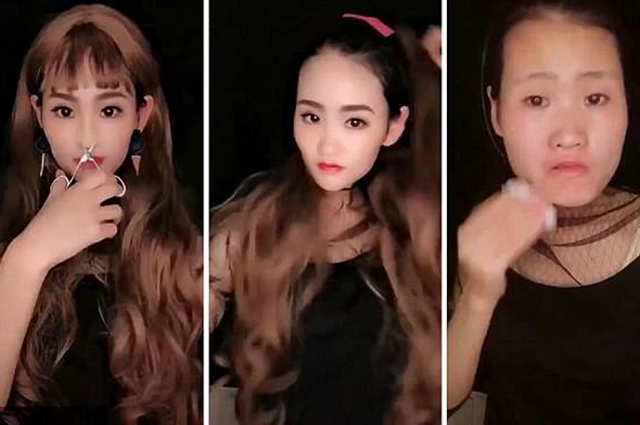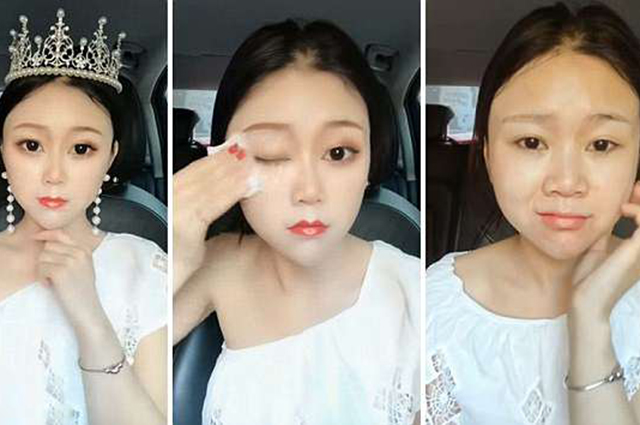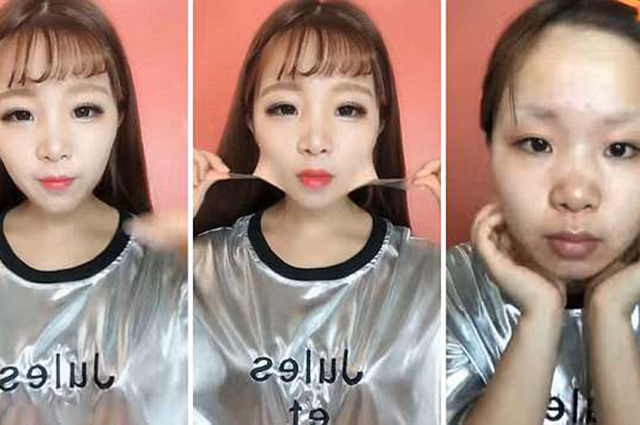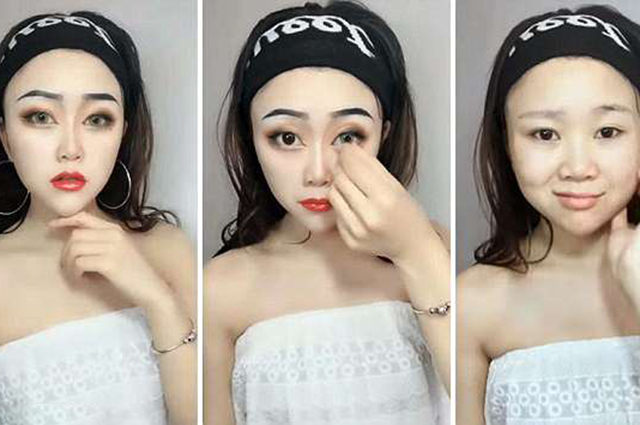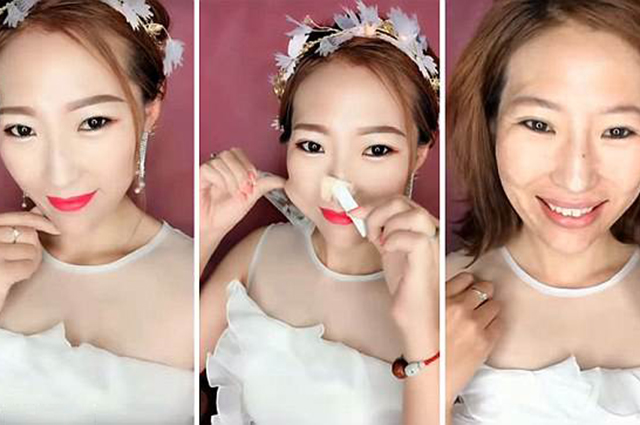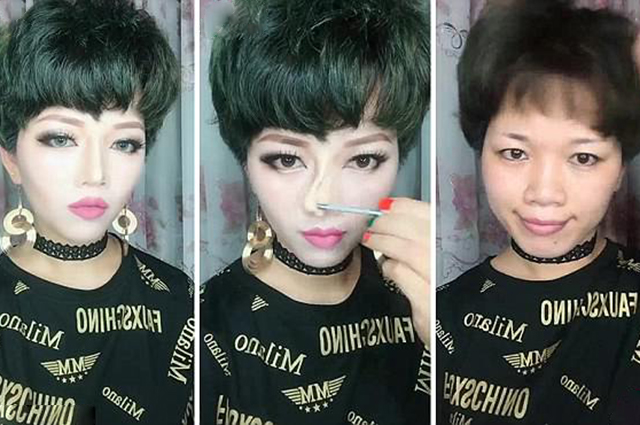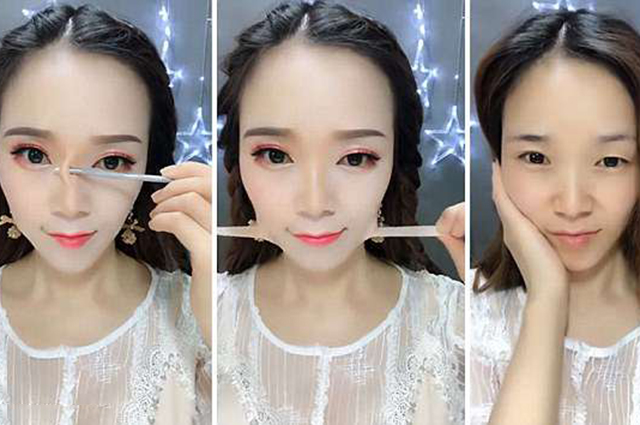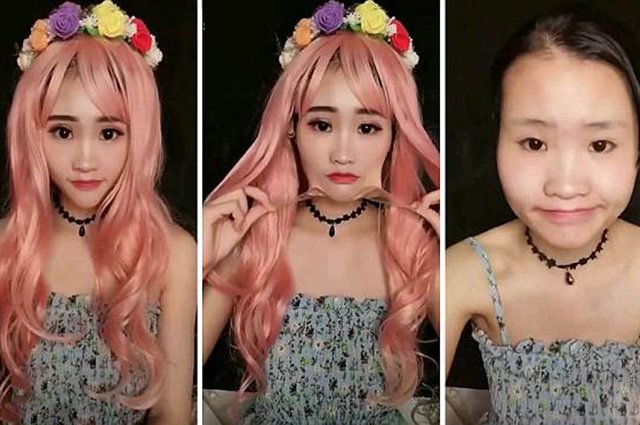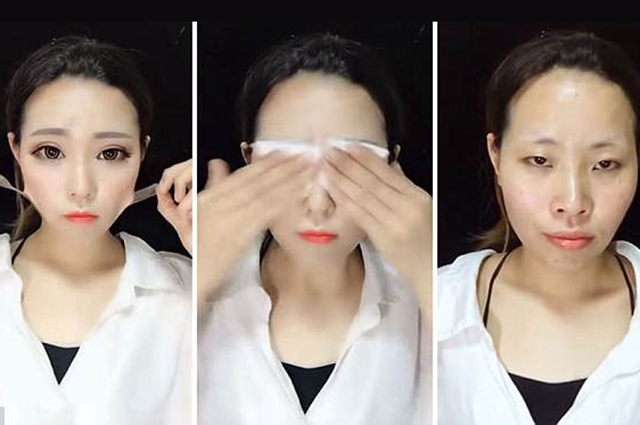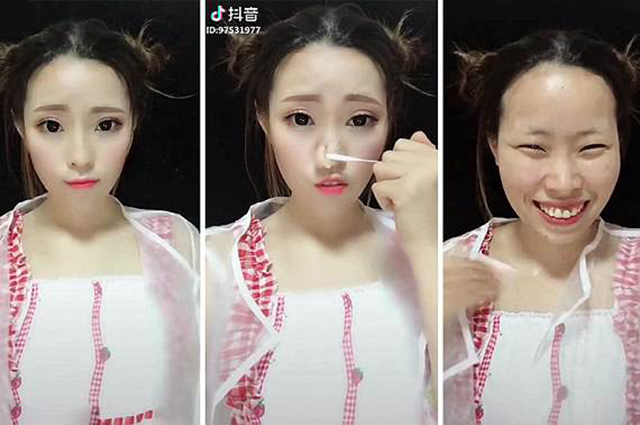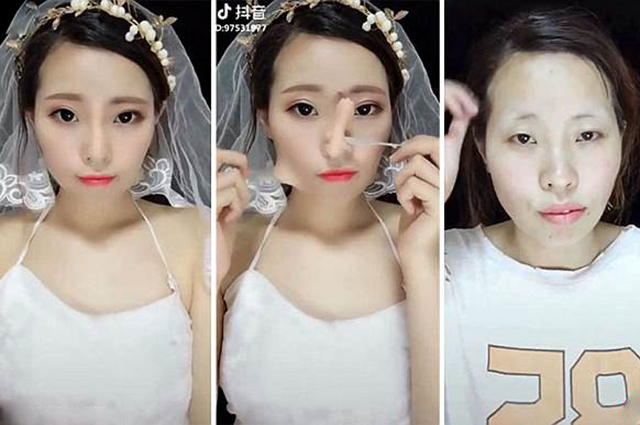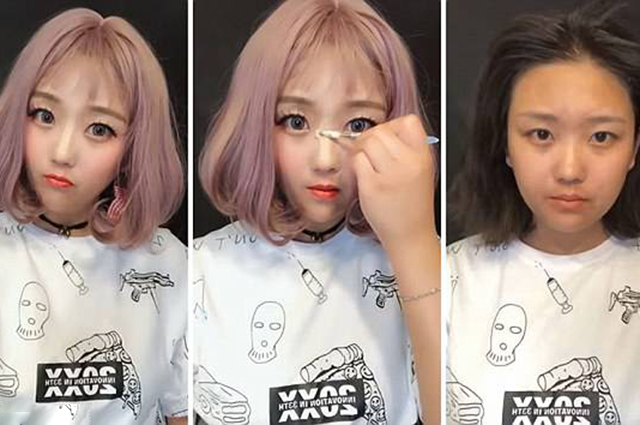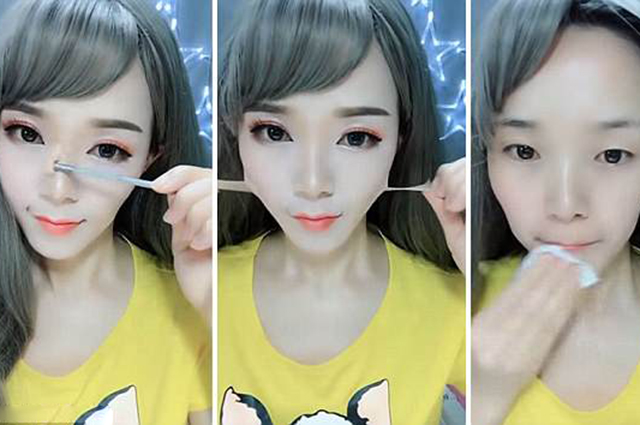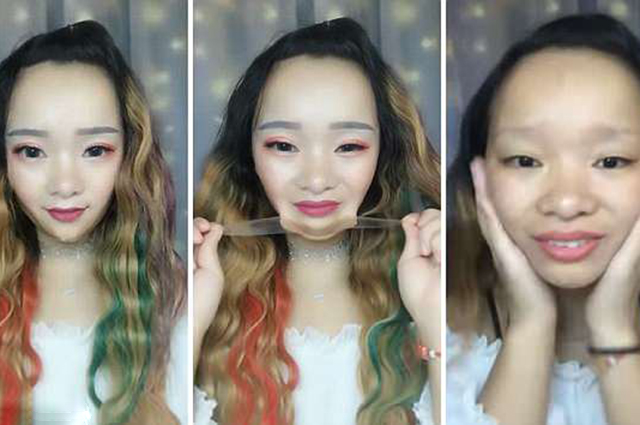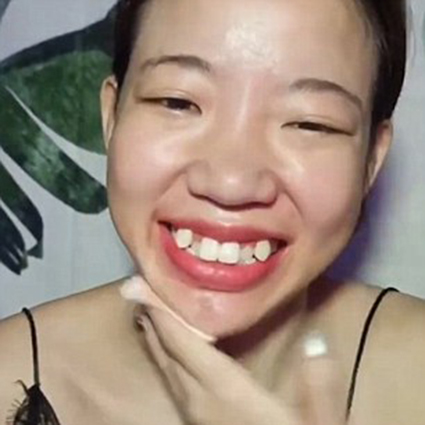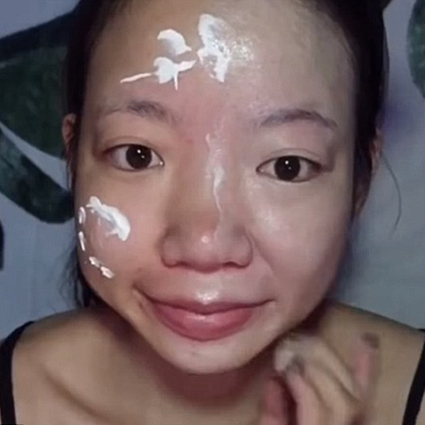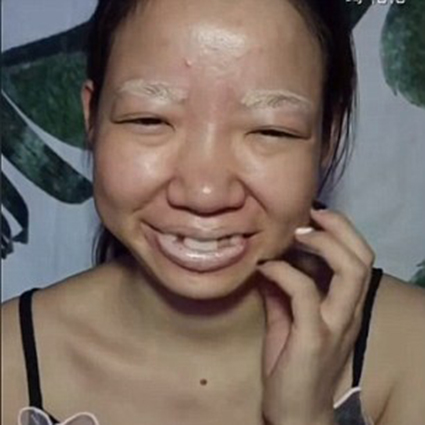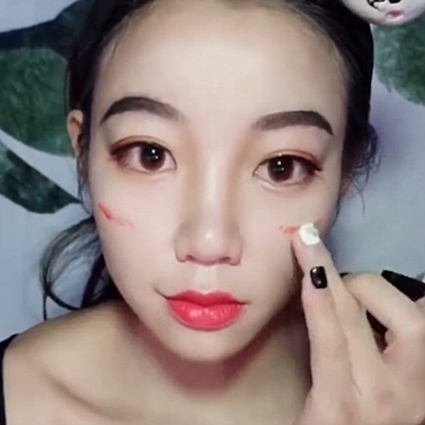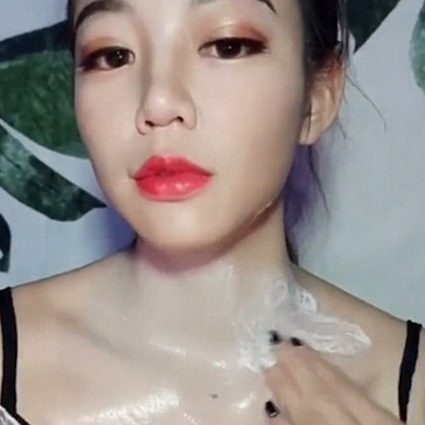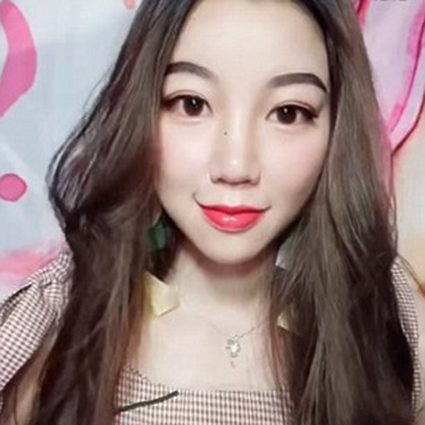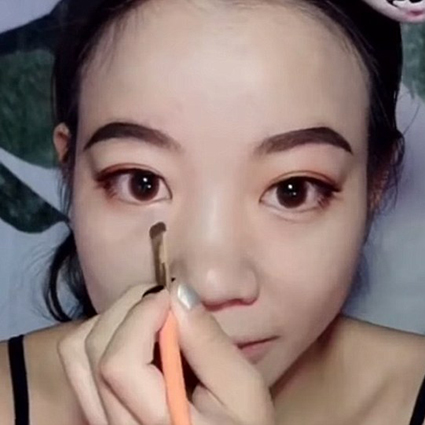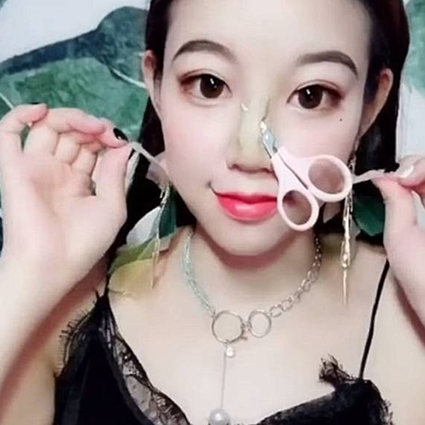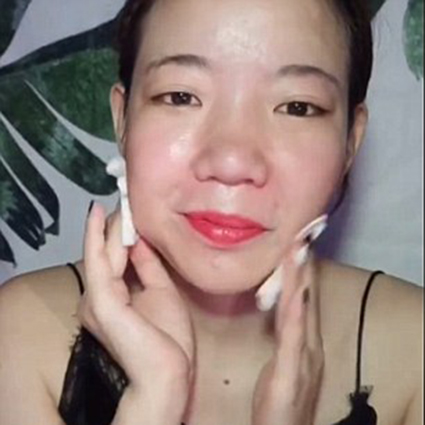 You can be one of the lucky ones with a set of naturally voluminous eye lashes or you can't. Luckily there are false eyelashes that can add glam to your make up look in a matter of seconds. Yet even though so many women now and days use false eyelashes, people still think they are very obvious and difficult to apply. However there are many different types of styles to choose from super natural looking to super extra. You just need to know what you are working with. Are you pondering how to start?  Well your in luck, keep reading this article and you will find tips on how to wear them anad what are the best ones. Check out these these top-rated options to find the best false eyelashes for you, no matter your budget. Because I believe in life after love…and falsie!
For Lash Beginners
For the beginners, applying false lashes might be a scary thought specially when having to apply a whole strip. Luckily Ardell makes that process a bit more simple. Their helpful Ardell Dual Lash Applicator does the dirty work for you. This is the perfect product for you to use when you are learning the ins and outs of applying falsies.
For Natural-Looking Volume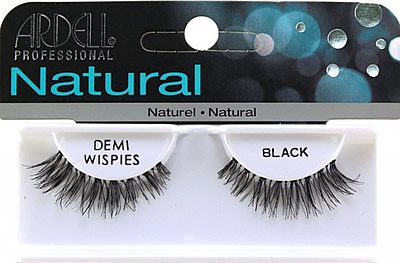 If you want to add a bit of volume to your lashes without weight them down too much then Ardell's Demi Wispies are perfect for you. Just add a illtle bit of glue like Duo's Dark Lash Adhesive along the lash band and wait for it to get a bit tack after about 30 seconds. Follow by placing the lash on your eyelid as close to your lash line as you can and that's it!   Eylure Naturalites TEXTURE Lashes N° 117″ Eylure Texture No. 117 are the perfect lash if you want a flattering, fluttery look. With a lighter layer of lashes on the inner corner, the subtle fanning effect offers up a natural look that's full and sexy.  Shop Eylure #117.
For Intense Fullness