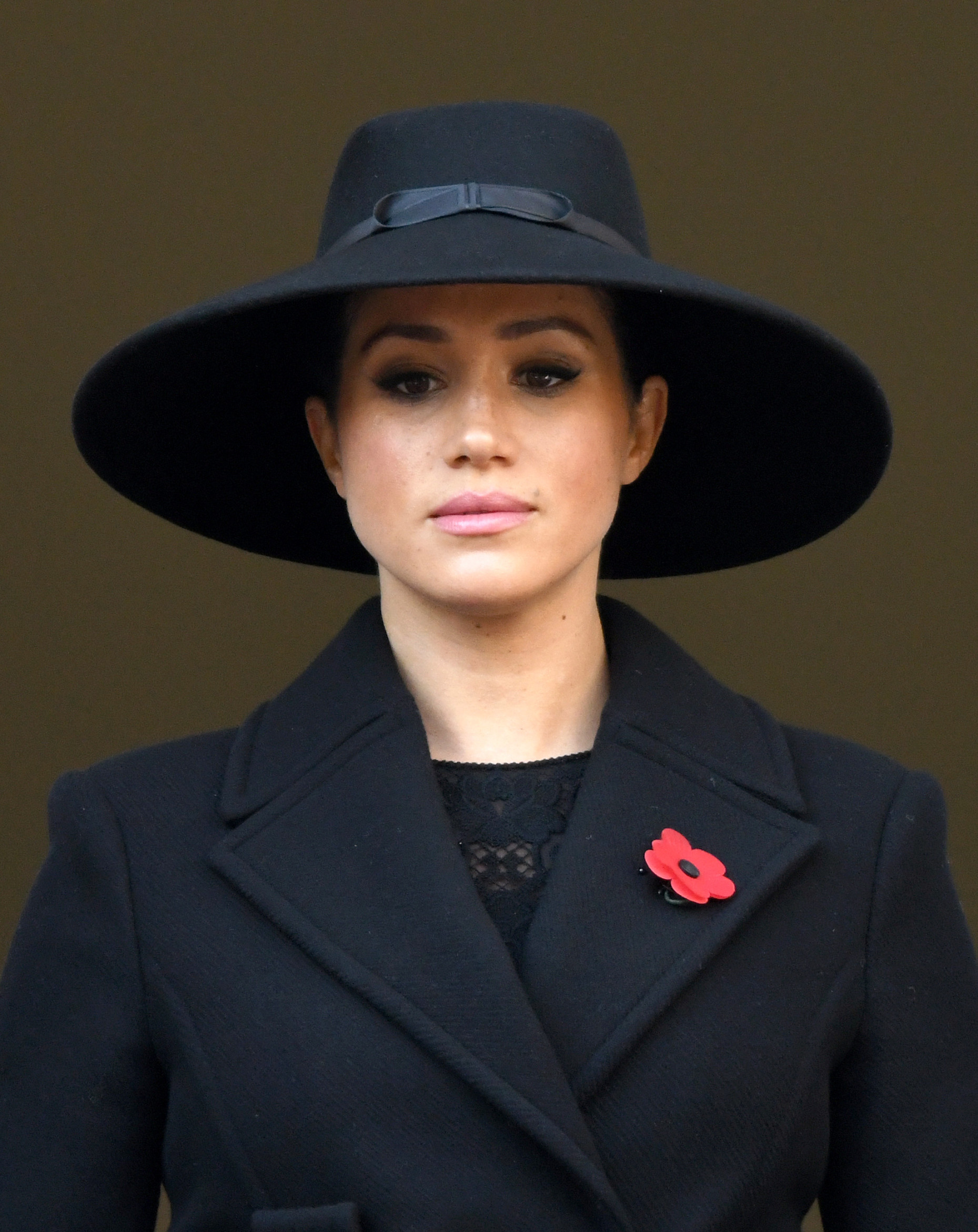 The Duchess of Sussex often wears her makeup soft and natural with a subtle smokey eye and a classic blush lip.
Over the weekend, while she was in attendance at the annual Remembrance services in London, the dutches sported long thick lashes that had everyone fawning. However, this is not the first time Meghan's eyelashes were the topic of conversation.
It's not the first time the Duchess' eyelashes have been the topic of conversation.
In an interview with allure, she disclosed that she uses an award-winning product called lash serum on her lashes to boost them and make them appear longer and thicker.
Meghan's long lashes led fans to believe that she is using false lashes that they now desperately want to try themselves. Fans are curious to know where to get their hands on those lush falsies.
Fans of the Duchess debated the cause of her extra full lashes this weekend on a fan page called @harry_meghan_updates but the result was divided.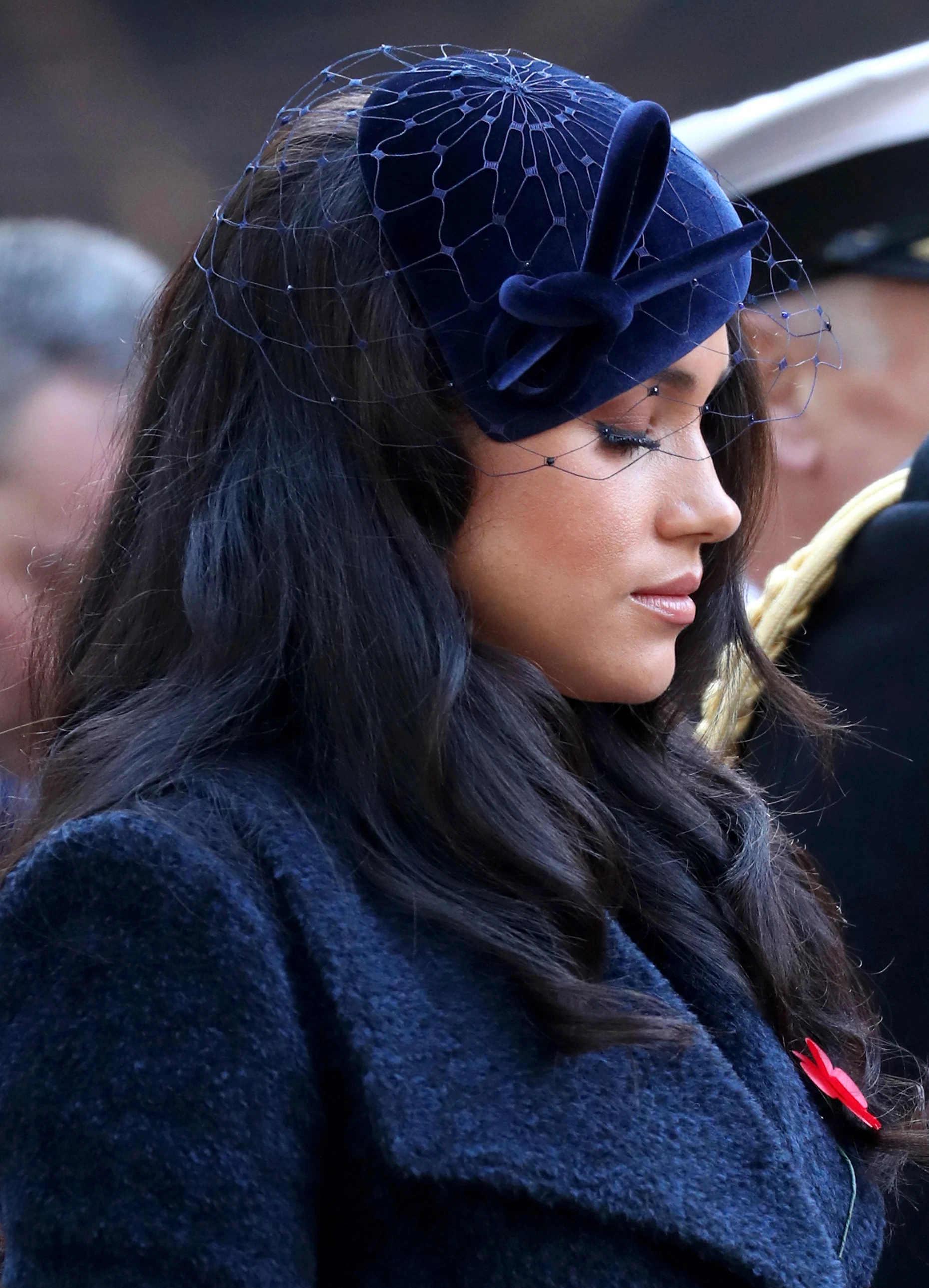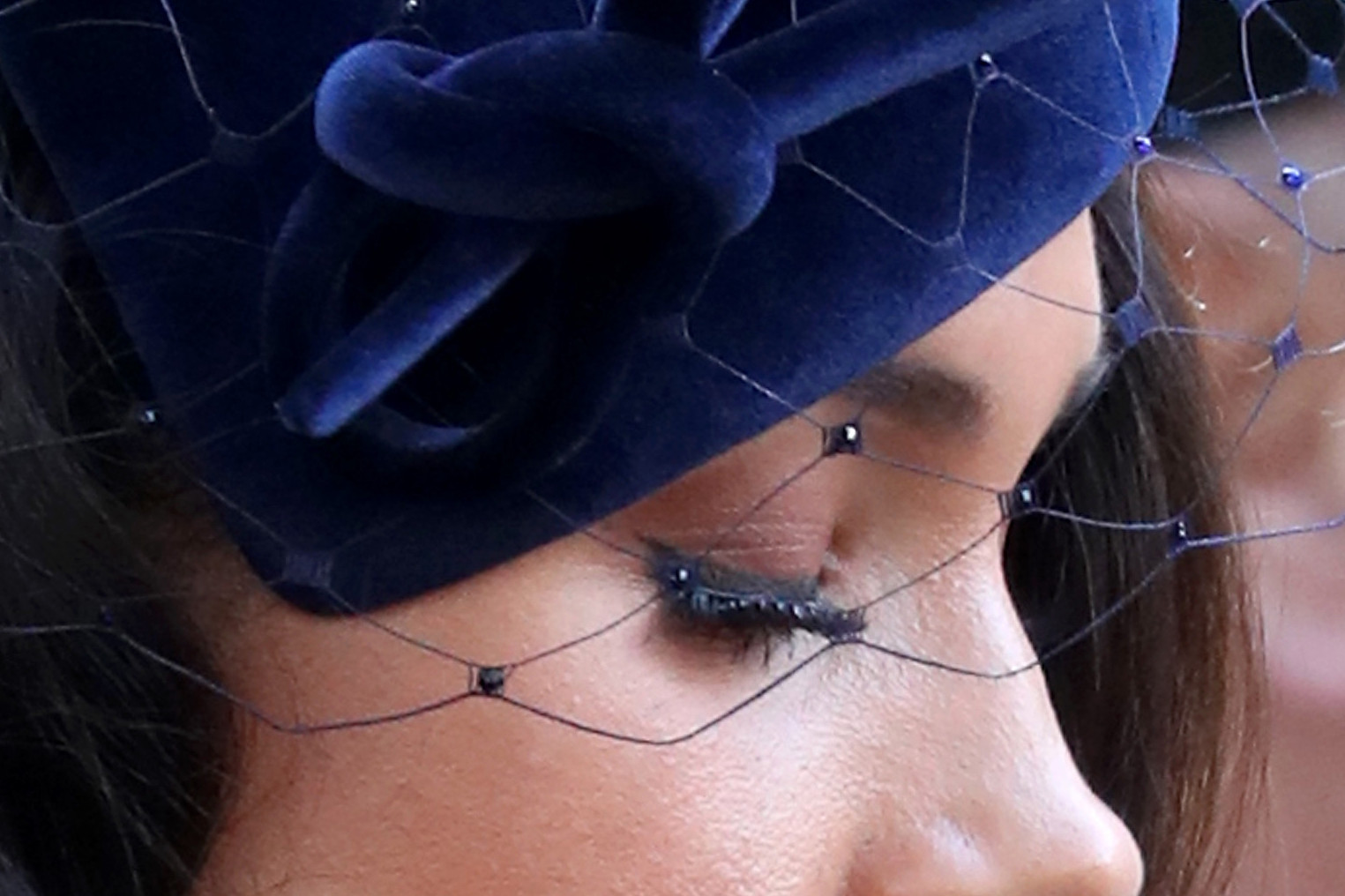 Some believed that the Duchess was wearing false lashes, others were convinced that they were her natural lashes as she is known to use lash boosting serum, yet others were skeptical.
Many Instagram users were adamant they were enhanced, with one fan commenting: "They're definitely false eyelashes. You can tell from the close ups of her other pics.
"You've got to do what makes you feel better and I think she's doing that."
On Instagram, most users firmly believed that they were enhanced. A fan even commented: "They're definitely false eyelashes. You can tell from the close ups of her other pics".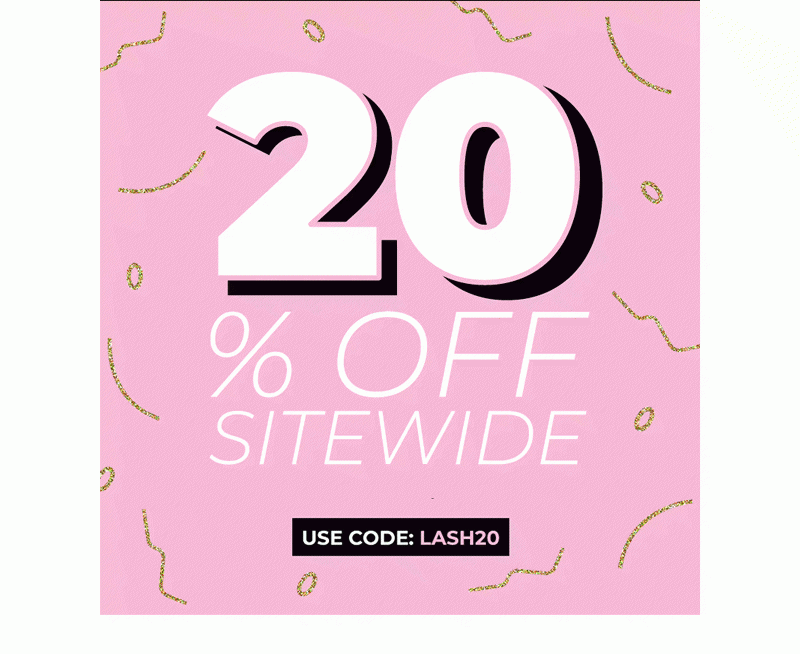 "Very subtle though. They don't look overdone."
"You've got to do what makes you feel better and I think she's doing that."
"I DON'T think they're her lashes. She definitely augmented them here. She looks great!" Wrote another.
Another fan wrote: "Yes, she said on The Tig [The now defunct lifestyle blog she used to run] she sometimes liked a certain brand of falsies".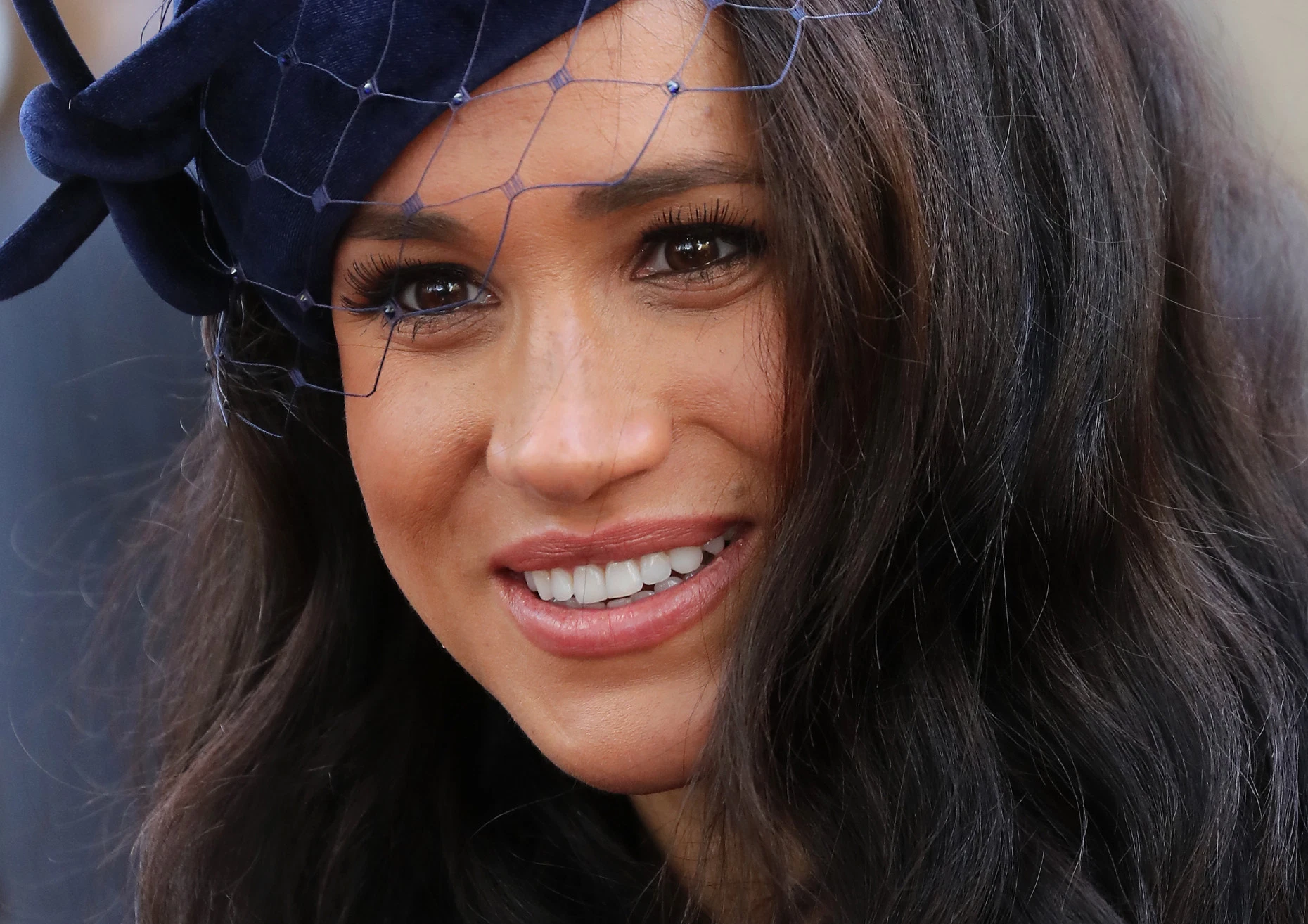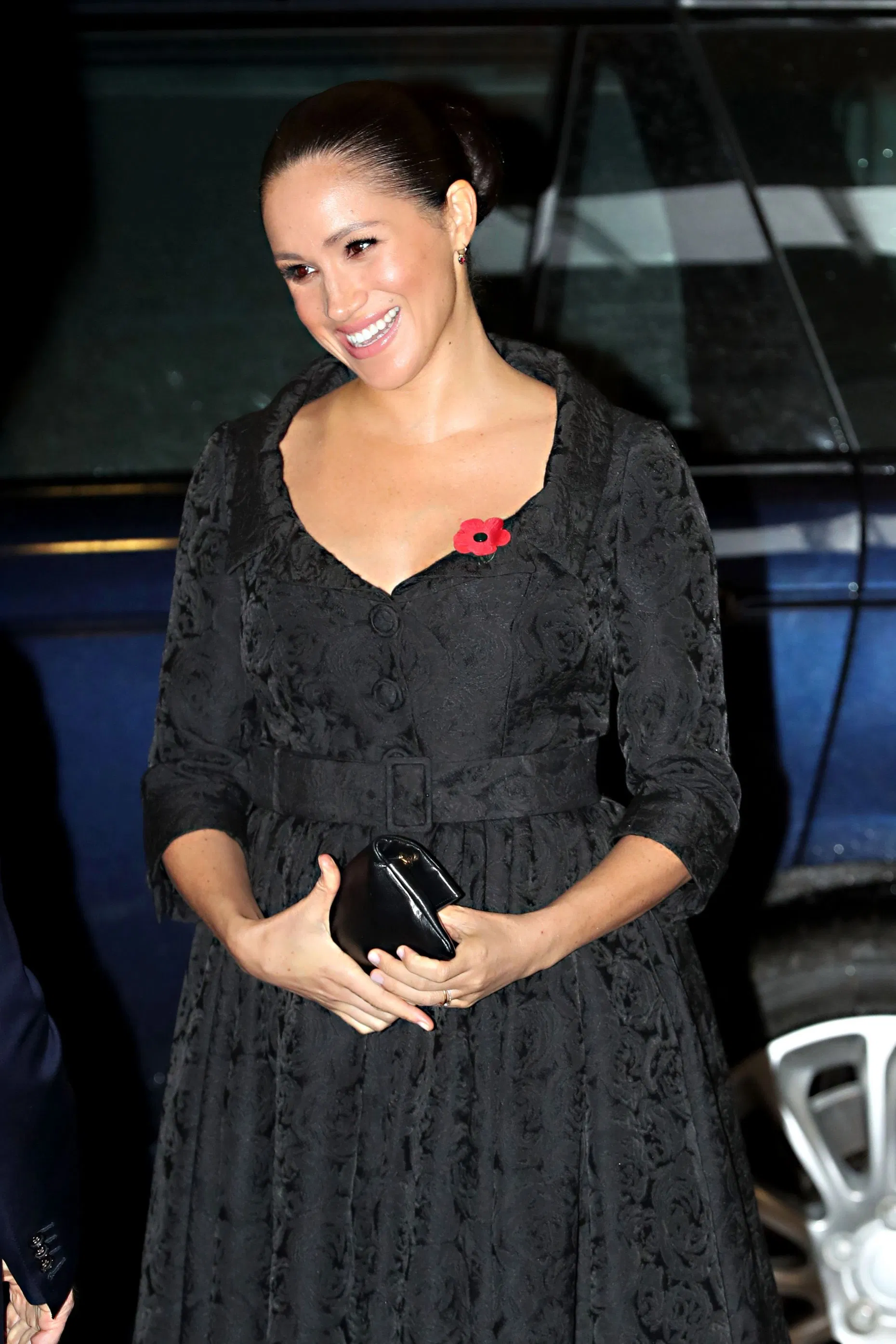 Celebrity make-up artist Olivia Todd commented on Meghan's new look to Fabulous Digital: "Meghan is definitely sporting an extra glamorous look from her usual soft, natural approach to make-up.
"Her skin is looking bronzed and sculpted to enhance her gorgeous cheekbones, her lips are soft blush pink with a touch of gloss and are fuller-looking due to a pop of highlighter on her cupids bow.
She explained that Meghan's thicker lashes created an extra dramatic effect. Olivia continues to say that a heavier look would suit Meghan because she has been wearing mostly dark outfits this weekend.

"She's opted for a brown smokey eye teamed with fluttery strip eyelashes (possibly Ardell Demi Wispies) and an elongated feline flick for that added drama."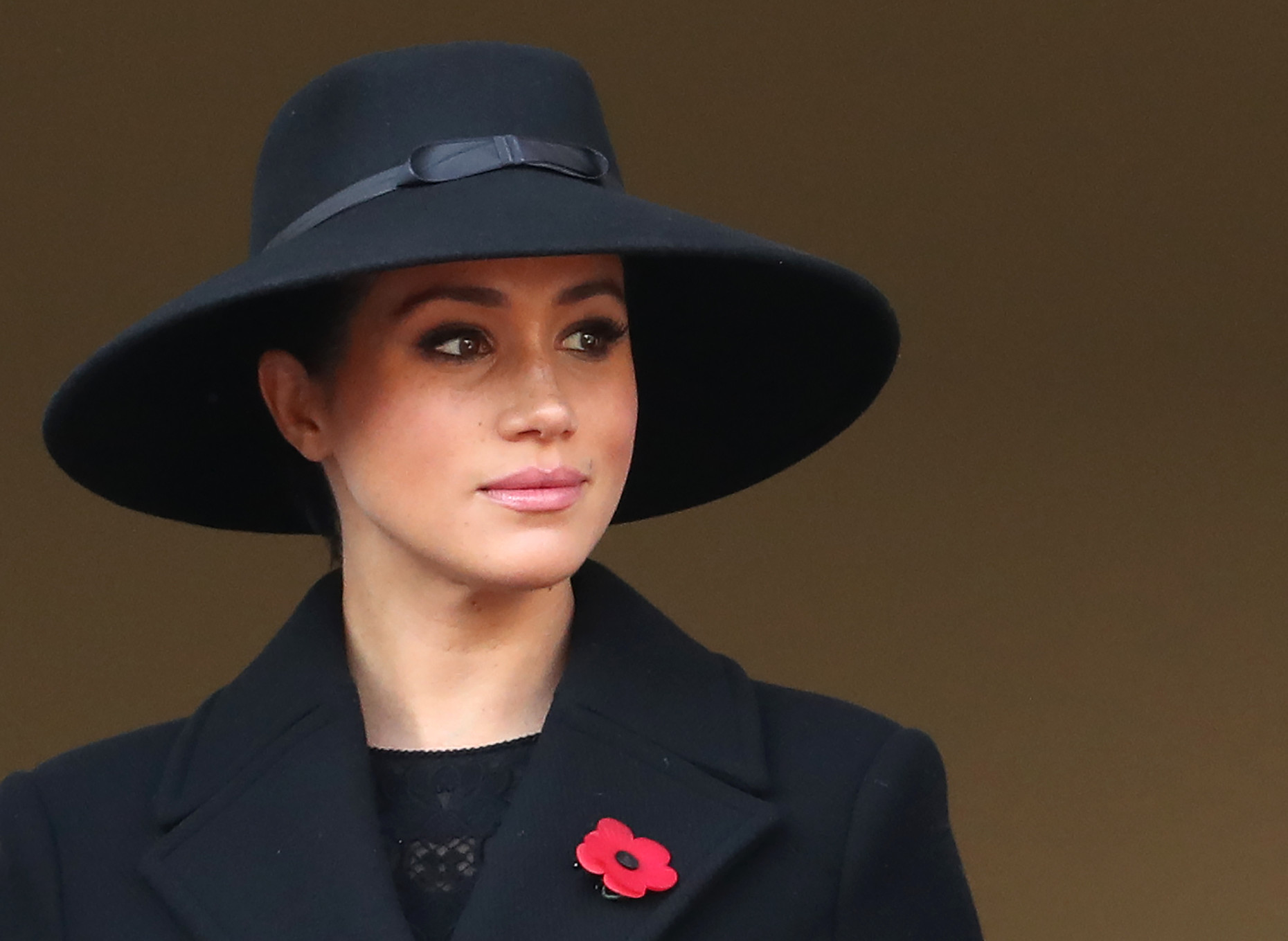 Olivia explained Meghan could have opted for a heavier look due to the dark outfits she's been wearing this weekend.
"During winter, all black is often quite draining and can make you look washed out and lack lustre if make-up is kept minimal and colours are left fairly natural.
"When you up the ante on the bronzer and highlighter this really gives life to your skin.
"Meghan's choices are really tasteful and thought about, I always say if you go heavier on the eyes with lashes, shadow and liner it is best to keep the lips softer and never go anymore than a couple of shades darker or brighter than your natural lip colour."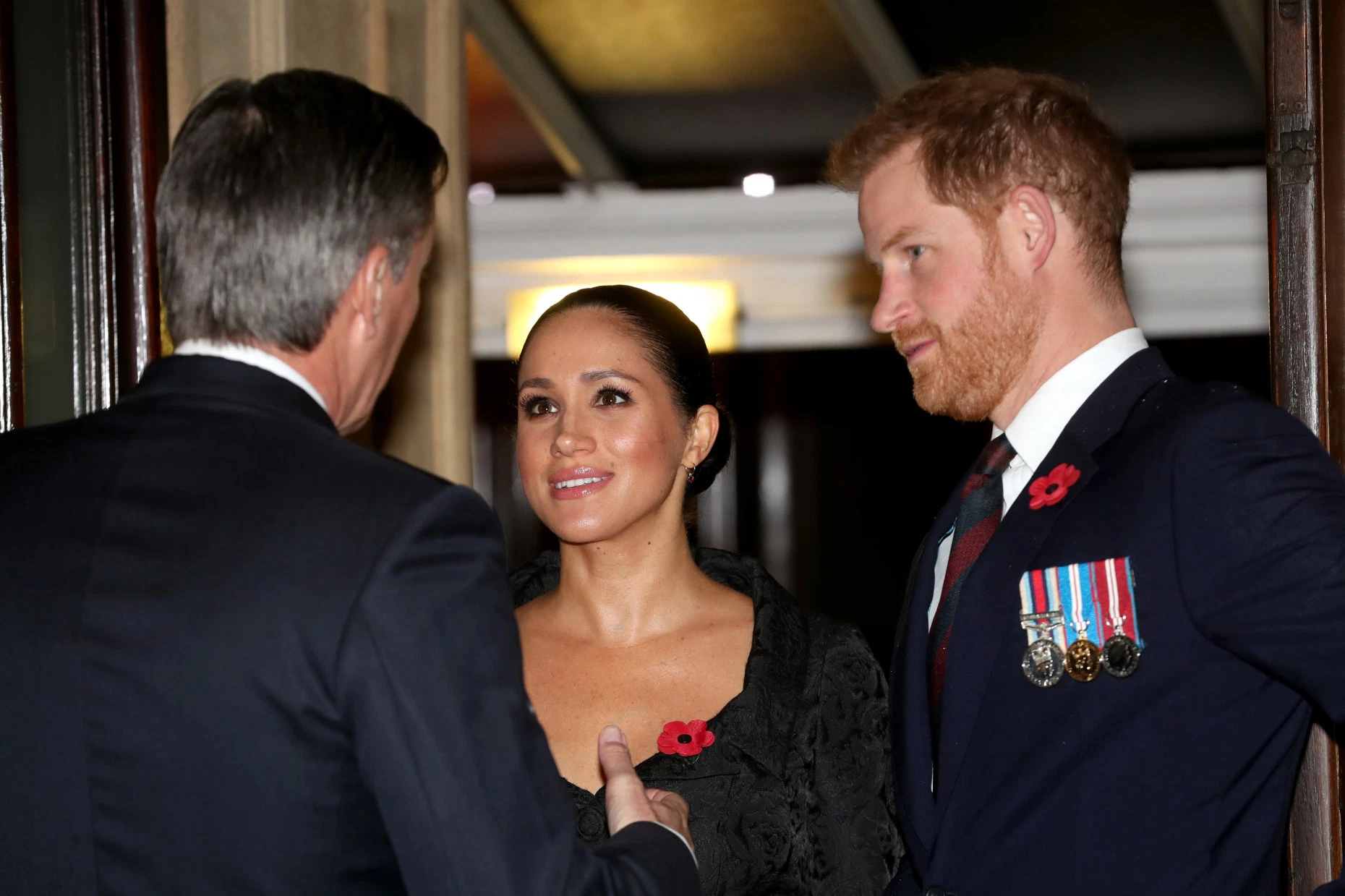 And despite falsies sometimes reserved for evening occasions, Olivia thinks Meghan has nailed the natural look.
"False lashes can look great for daytime if they are relatively natural looking, you want to avoid the lashes looking obviously fake.
"They should look like your lashes, but slightly enhanced. Meghan's could work for day and night."
And even though Olivia beliefs that false lashes are best for evening occasions, She thinks Meghan looked extremely good.

This week alone, Harry and Meghan have attended three Remembrance events. One of those was at the Westminster Abbey's Field of Remembrance. In their presence, military units and other organizations associated with the First World War and other conflicts, erected tiny crosses.
And on Saturday the Duke and duchess were Royal Albert Hall in London to attend the Festival of Remembrance.
On Thursday, Meghan and Harry visited Westminster Abbey's Field of Remembrance, where they viewed the plots of tiny crosses erected by regiments, military units and other organisations associated with the First World War and other conflicts.
The duchess wore a black midi-dress with a subtle collar, designed by UK-based fashion designer Erdem and a flared skirt.
The day after, members of the royal family honoured and commemorated the people who lost their lives in conflict. This happened at the National Service of Remembrance at the London Cenotaph memorial.
oIn other royal news, we have shared the reason why the Queen wears five poppies on Remembrance Day, Kate Middleton opts for three, and Meghan Markle has one. Also, Kate Middleton wore a special £29.99 poppy brooch to honours World War Two code-breaker grand.
We also revealed why the Queen loves Kate Middleton's 'unflappable keep calm and carry on approach in life'.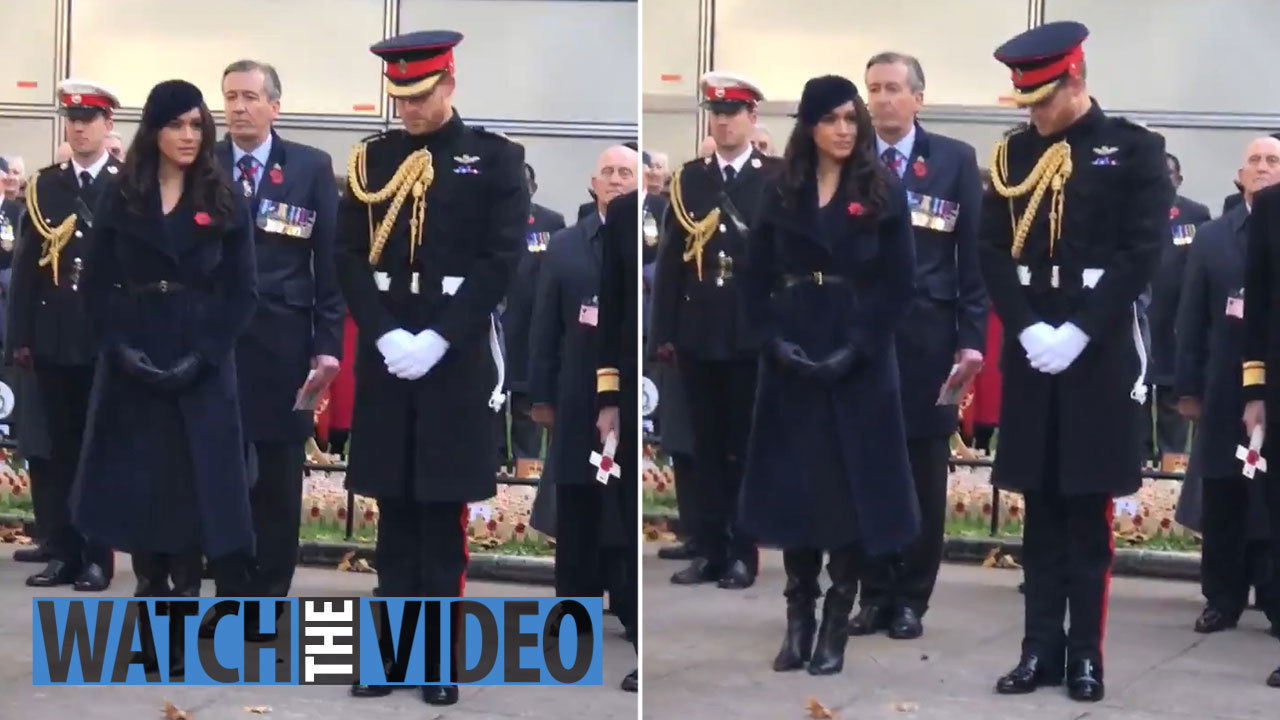 Is theDuchess was wearing false lashes? What doyou think?

Keep Watching…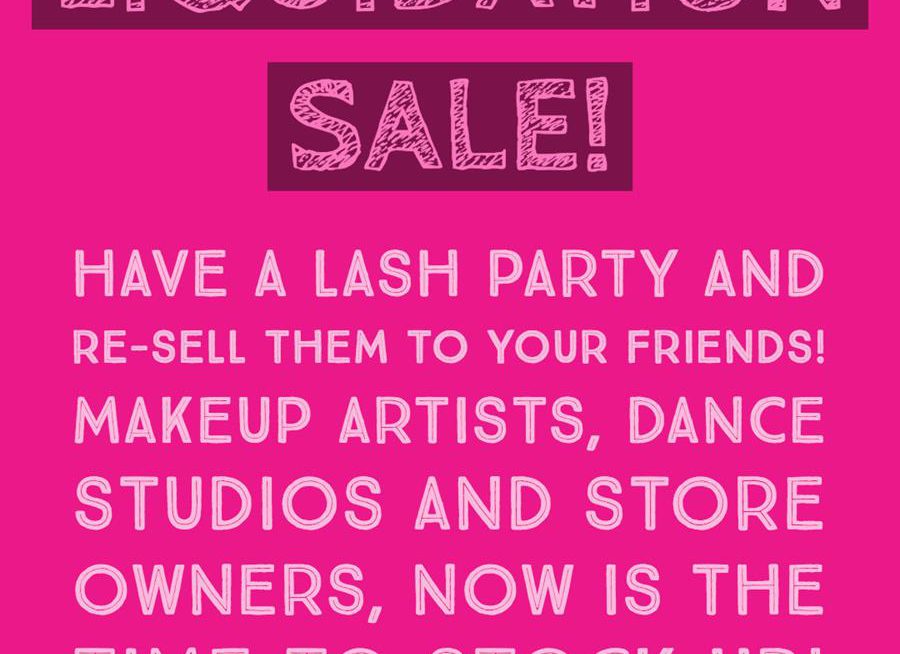 Read More…
Exact Falsies Eyelashes Meghan Markle wore on Her Wedding Day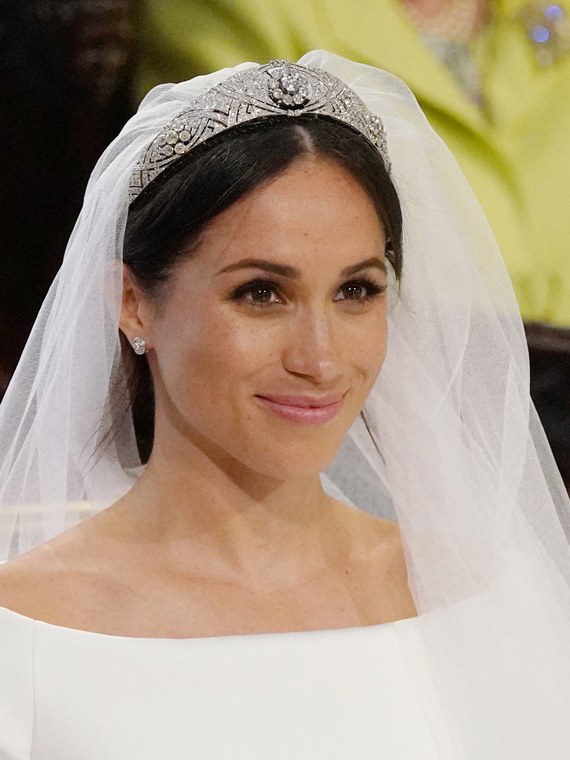 Credit: Getty Images
When it comes to iconic beauty looks that go down in history, royal brides are pretty much guaranteed to make the cut.
Kate Middleton's bridal look made headlines as she did her own make-up for the big day, while Meghan Markle enlisted the help of good friend and professional MUA Daniel Martin for her wedding day look.
Something we didn't know until now, however, is that the Duchess of Sussex reportedly opted for false lashes on her wedding day – and we've just got our hands on the exact brand and product name.
Latest Stories…
According to tabloits, Meghan is a big fan of wispy pattern, criss-crossed design lashes. Choose Wispy style lashes for her big day. And, even better news, they are available here.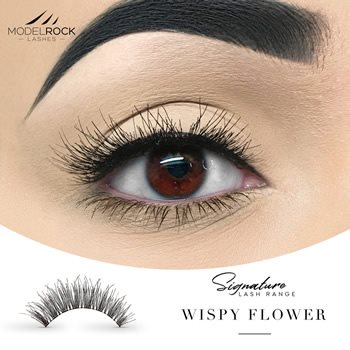 If they're good enough for royalty, it's no surprise that Beyoncé is also a reported fan.
Don't know about you, but we'll be stocking up on these bad boys…