It's time to think about your image.
Halloween is here, and of course, every girl that is going to go on this holiday, I want to look just amazing. In this review, we have collected the most cool makeup ideas, that you just will not go unnoticed.
1. Curly arrow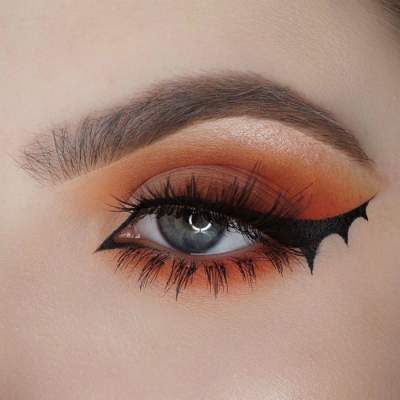 An example of the original eye with a highlighted inner corner and notched an arrow in the wing of a bat. And that makeup look completed, will be adding brick or red shadows and beams of false eyelashes.
2. Bloody sponge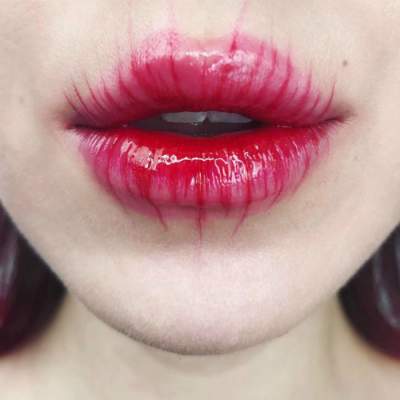 Simple and very expressive makeup lips with the effect of bruises will be the logical completion of the image of the dead or witches. To implement such ideas, cover lips with a thin layer of any toning tools, using the lipstick, draw a thin vertical strip, just going over the lines and apply a transparent lip gloss.
3. Leopard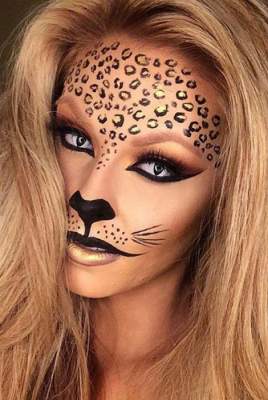 Want to try on themselves the image of a wild cat? Then you should try leopard print makeup. To create this image will take a liquid shadow or special paint brown and Golden brown and liquid black eyeliner.
4. Black Swan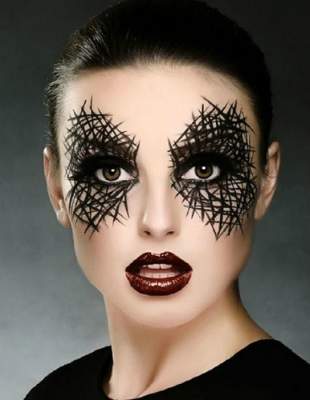 Spectacular and not too complicated eye makeup with lots of thin black stripes painted with special paint for make-up, is the final part of any dark image.
See also:
The wonders of professional makeup: before and after. Photo
5. Fish scales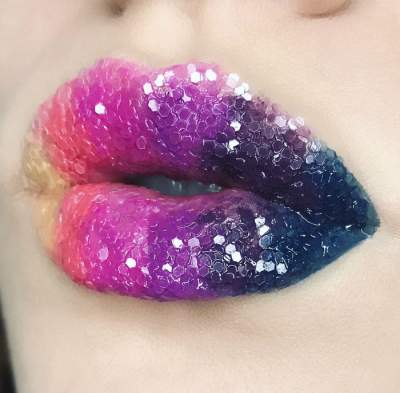 Lip makeup in the style of the gradient, complemented by transparent sequins, creating the effect of fish scales, perfectly suited to the image of mermaids or fairies.
6. Blur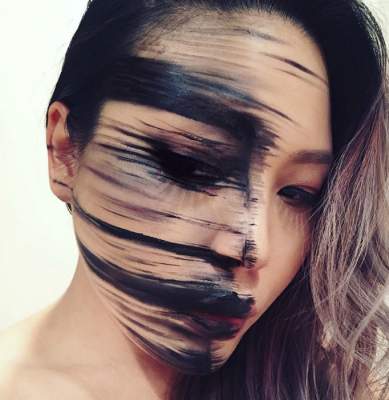 Specific makeup with black stripes of different widths and brightness, decorating half of the face, will help to create a spectacular and memorable image for Halloween.
7. Lace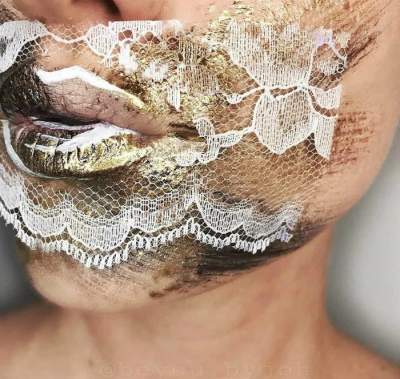 Fantastic lip makeup in white and gold tones, complemented by a wide strip of lace, will be a real highlight of the festive image.
8. Bloody mark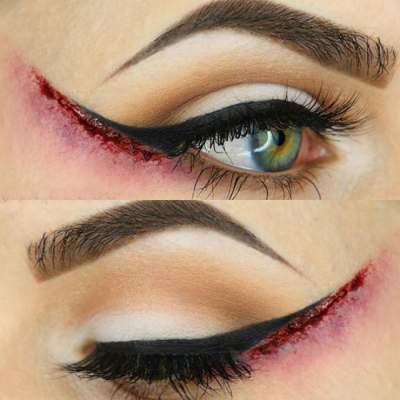 Realistic bloody mark, drawn in lipstick, and shadows will help in the two accounts to create an interesting makeup for a party on Halloween.
9. Gothic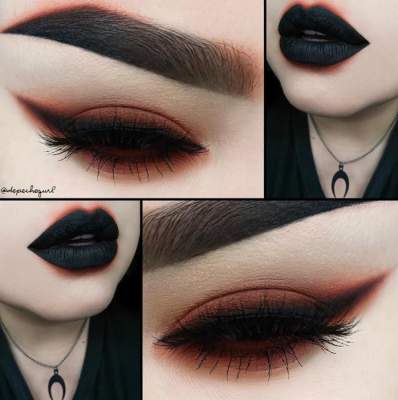 Mesmerizing makeup in the Gothic style, finished in brown and black shades will help to create a unique image of the vampire, witch, or demon.
10. Glitters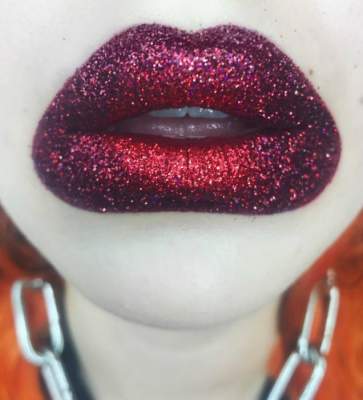 Lips painted with red lipstick and generously strewn with glitter of the same color will be a spectacular completion of the image of the devil or of devils.
11. Wings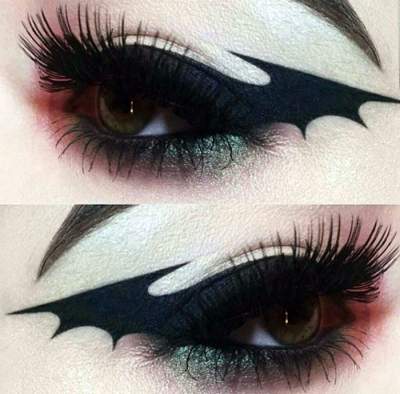 Hands like the wings of a bat, drawn using a stencil and black paint, will be a spectacular piece of festive images.
12. Mermaid scales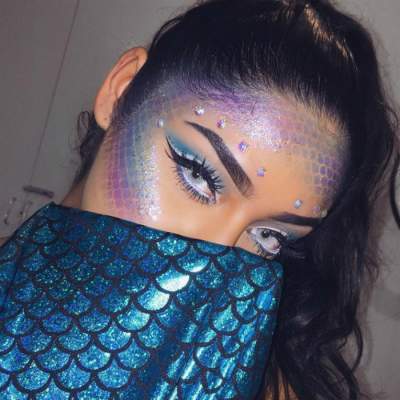 Want to show off at the party in the image of a sea nymph or mermaid? Draw on the face of the scales using the stocking in the mesh and shimmering shadows. And the makeup looked even more spectacular move the eyes with a blue pencil.
See also:
Taking aback: the worst characters of world mythology. Photo
13. Pop art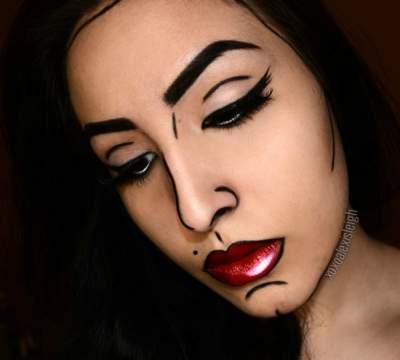 Party Halloween is the perfect occasion to try on the image of the heroine of the comic. Besides, for such a makeover will need only high-quality Foundation, black pencil and bright lipstick.
14. Witch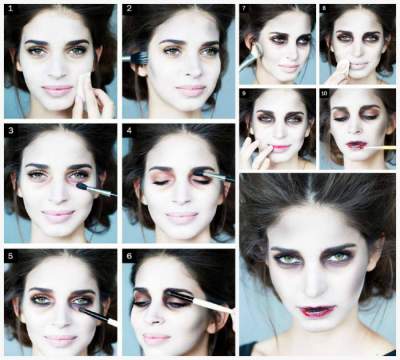 Several shades of brown eye shadow and lipstick, a wine shade – everything you need to create a memorable image of the witch, a dead person or a zombie.
15. Bruises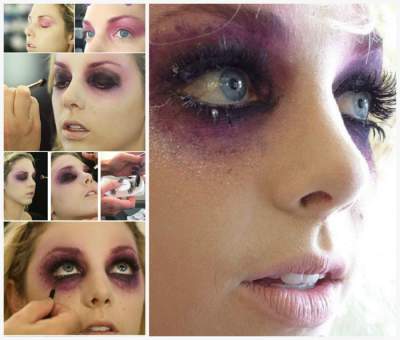 Realistic black eyes that you can paint with a few shades of plum, pink and dark purple shades that will help to transform into the heroine of the animated film "Corpse bride".
16. Neon flare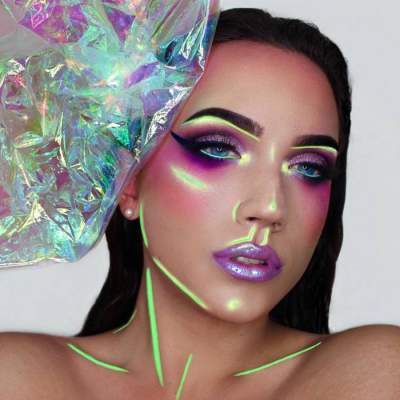 Bewitching makeover with neon glare, will make their possessor the star of any party. However, the implementation of this idea will have to get a special fluorescent makeup, but the end result is worth it.
17. Bunny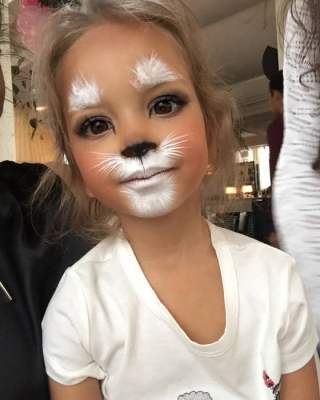 Charming image of a Bunny, which managed to create with a special white paint that will fit as an adult girl, and child.
READ MORE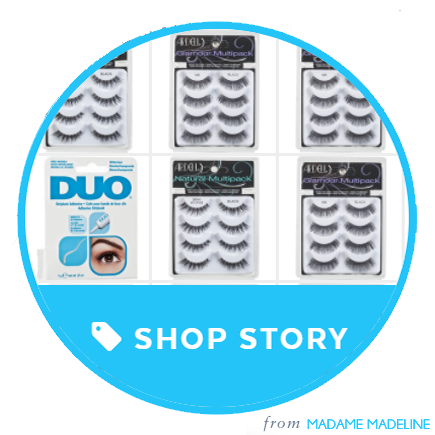 Use your makeup kit to enhance your outfit
Have fun with creative looks like pop art and fairy
Rebecca Kiss/Assistant Photo EditorAlfi Amin, a sophomore majoring in biology, models the pop art makeup look. This look can be achieved with any black liquid liner and a steady hand.
Halloween is the perfect excuse to try out fun makeup you wouldn't wear any other time. Try out some of these unique looks to find your ideal aesthetic this Halloween.
Pop art: Everything about pop art is dramatic and surreal, which makes this look super fun to create.
What you'll need:
— Foundation
— Liquid black eyeliner
— White eyeliner
— Mascara/fake eyelashes
— Eyebrow pencil
— Red lipstick
— Lip liner
1. To start off, apply your normal foundation for an even base.
2. Fill your eyebrows with an eyebrow pencil, but make them darker than you normally would.
3. Then, use liquid liner to line your eyes with an overdramatic wing. Apply the liner to the bottom of your lash line as well. Usually your liquid liner should remain as close to the lash line as possible, but that doesn't have to be the case for this pop art look. Draw a line on your eyelid between your brow bone and your crease and connect it to the tip of your wing. Apply white eyeliner to your inner lash line and finish off with mascara and fake lashes.
4. Next, use liquid liner to draw a line from the middle of your eyebrows to the bottom of your nose and then draw two small vertical lines to accentuate your cupid's bow (the dip between your nose and lips).
5. Use liquid liner to draw a line on your cheekbones and your jawline. Draw two horizontal lines on the top and bottom of your collar bone and draw two vertical lines down your neck.
6. Over-line your lips with the liquid liner so your lips look larger than usual. Fill it in with a deep red lipstick. Apply a small amount of white eyeliner to the bottom lip and smudge it to create the illusion of comic-book lips.
7. Lastly, take a fine makeup brush, dip the back of it into your lipstick and create red dots all around your face to echo the comic-book effect.
Adapted from a look by YouTuber Claire Dim.
Fairy: Shimmer, sparkle and shine your way down State Street.
What you'll need:
— Foundation
— Eyeshadow primer
— Teal eyeliner
— Teal eyeshadow
— Pink eyeshadow
— Black liquid eyeliner
— Pink glitter
— Mascara/fake eyelashes
— Silver rhinestones
— Eyelash glue
— Nude lipstick
1. To begin, apply your foundation as usual.
2. Apply eyeshadow primer all over your lids and blend pink eyeshadow into your crease. Apply a shimmery white shadow onto your lid (right below your crease). Line your top lid with black liquid liner and line your bottom lash line with teal eyeliner. Smudge it out with a small brush and teal eyeshadow. Then, apply mascara or false lashes.
3. Use the pink glitter as your blush and apply it to your cheeks. Use eyelash glue to stick rhinestones around your eyes and on your temples.
4. Finish the look with a nude lip.
Poison Ivy: Make all of your friends green with envy when they see your wicked look.
What you'll need:
— Foundation
— White face paint (if you have medium to dark skin)
— Eyeshadow primer
— Green eyeshadow (dark and light shades)
— Yellow eyeshadow
— Black liquid eyeliner
— Green glitter
— A bag of tiny leaves (or cut tiny leaves from the larger ones you used for the costume)
— Eyelash glue
— Mascara/fake eyelashes
— Red lipstick
1. Start off by applying your regular foundation. Then, apply eyeshadow primer to your lids.
2. Use an eyeshadow brush to sweep light-green eyeshadow over your lid. Next, add darker shades of green to the outer corner of your lid and blend it up into your crease. Blend yellow shadow into the middle of your lid.
3. Create a wing with liquid liner. To complete the eyes, apply mascara or fake eyelashes.
4. If you have medium to deep skin, use white face paint to contour your forehead, cheekbones and jawline. Layer dark-green shadow over the white (or put it directly on your skin if you are fair-toned). To make the effect more intense, add green glitter mixed with eyelash glue on top.
5. Use eyelash glue to attach tiny leaves above your eyebrows. For a bolder look, glue more under your eyes in a curved line that follows the shape of your eye.
6. Finish the look by applying a deep-red lipstick.
READ MORE
READ MORE
From horror movies and dystopian TV shows, to animated characters and superhero favourites, there have been plenty of iconic pop culture moments this year. As October 31 creeps up on us, we take a look at 15 titles that inspire the perfect Halloween costume ideas.
It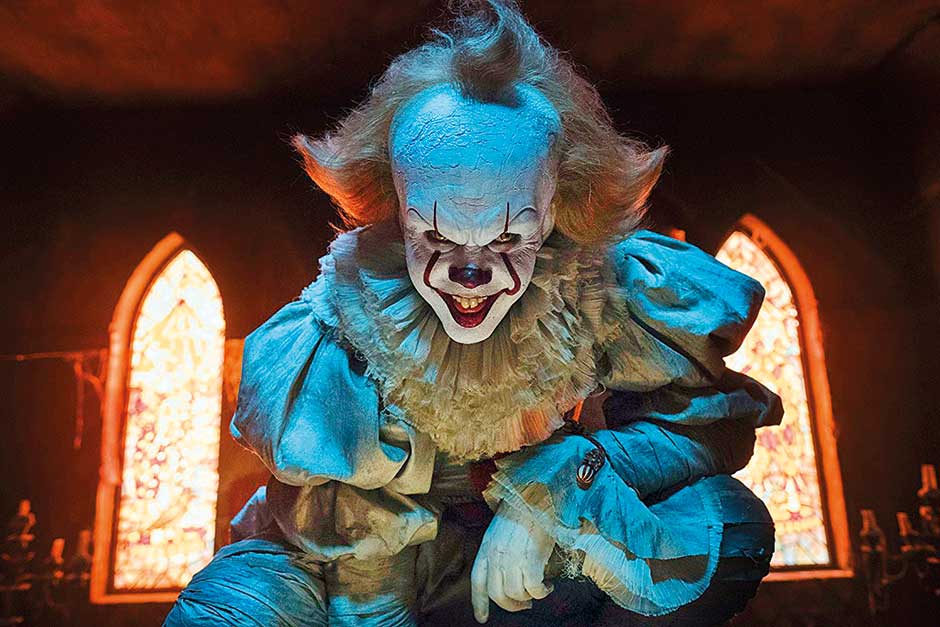 Stephen King's It is 2017's most-talked about horror flick, and the titular clown has ruined children's birthday parties everywhere. Keep in mind: this is one of the most Googled Halloween costumes of the year, so you're not exactly going to be unique if you go down this road, especially that clown masks aren't hard to come by. Pro-tip: Stand out from the rest of the crowd by carrying around a detached vent and peering through the slits all day.
Logan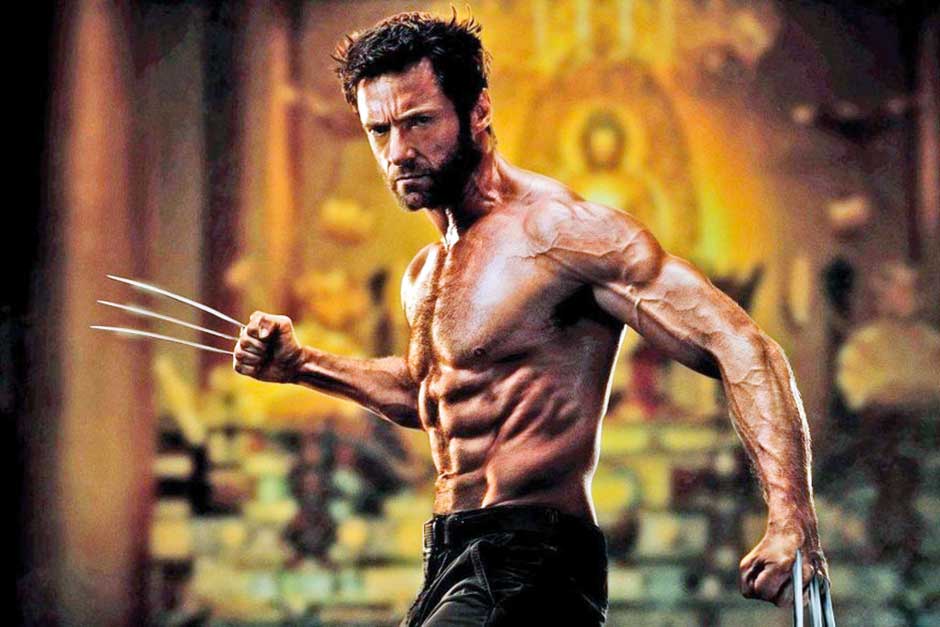 Logan/Wolverine is one of the easiest DIY costumes out there. All you need is a baggy suit that's seen better days and crafty claws for your hands. You can make these out of Popsicle sticks, to varying degrees of believability. You can also dress up as the film's true heroine: Laura, the broody sidekick in a jean jacket and rainbow unicorn shirt. She has feet claws, too.
Game of Thrones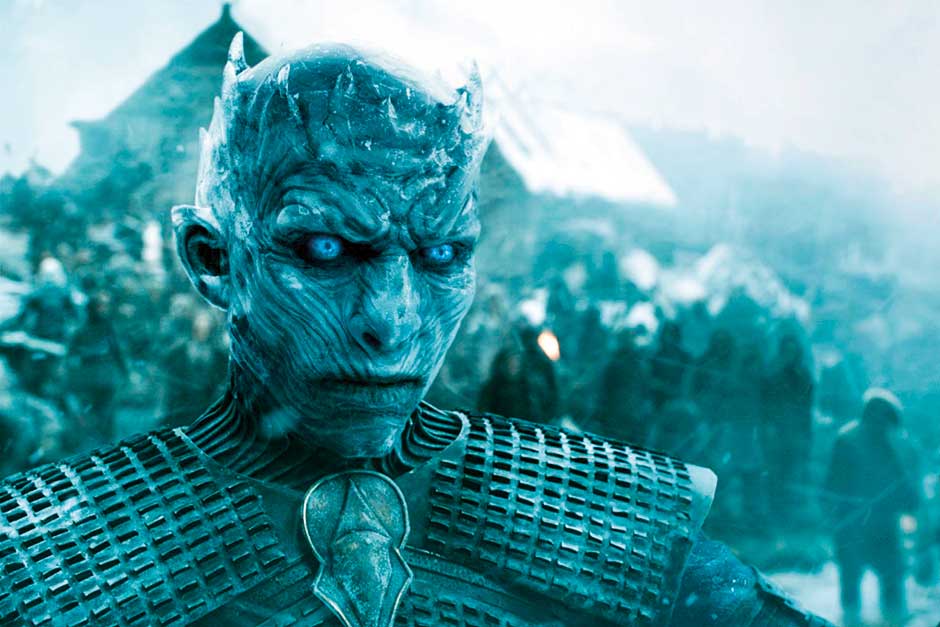 GoT characters are Halloween favourites, with Daenerys and Jon Snow topping the list. But this year's most popular characters are likely to be the more elaborate ones, like The Night King and The White Walkers. As intricate as these creatures seem, you don't need a special-effects make-up artist to pull them off. Trick or Treat Studios have teamed up with HBO to release ultra-realistic masks online, and they deliver to the UAE (they'll set you back about $50/Dh183, plus shipping).
Riverdale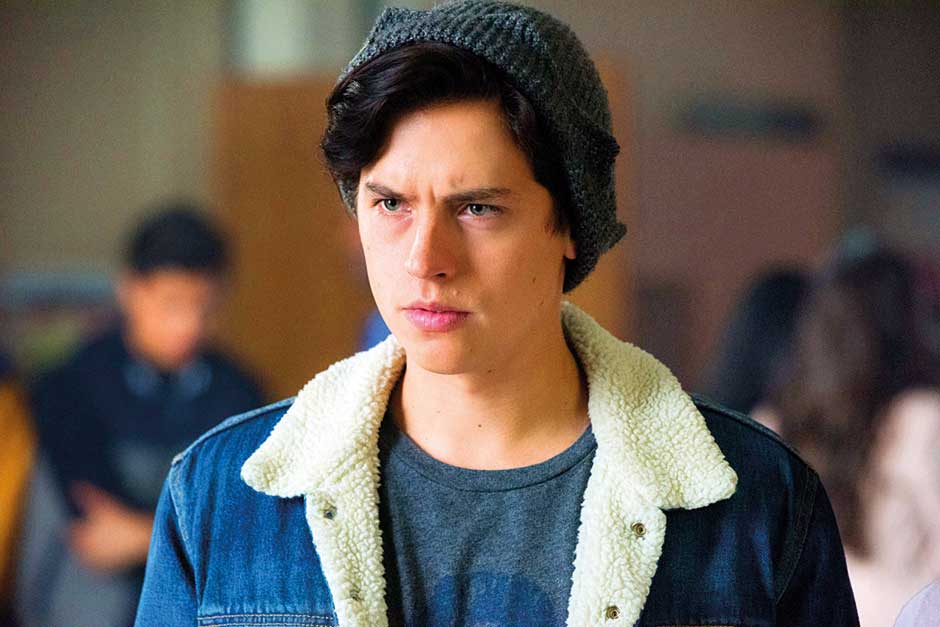 Halloween diehards will tell you that this holiday is strictly for spooky/gory costumes, but there are enough sexy nurse outfits out there to dissuade us of this theory. Everyone's new obsession,Riverdale, is the perfect show for playing dress-up of the non-scary variety. Turn into Jughead with a modified grey Ski cap (red/white felt and some sewing tools will help), or Archie, with a ginger wig and a Letterman jacket. Betty and Veronica are great choices, too; their Riverdale Vixens look shouldn't be hard to recreate.
The Defenders
If you can find three friends who like you enough to coordinate Halloween costumes, you could go as The Defenders. Seeing as that's unlikely, you can pick your favourite of the four street-level superheroes and go stag. Choose from Jessica Jones in her leather jacket/combat boot combo, Luke Cage in his iconic hoodie, Iron Fist with his chest tattoo or Matt Murdock in his signature suit and circular sunglasses.
Rick and Morty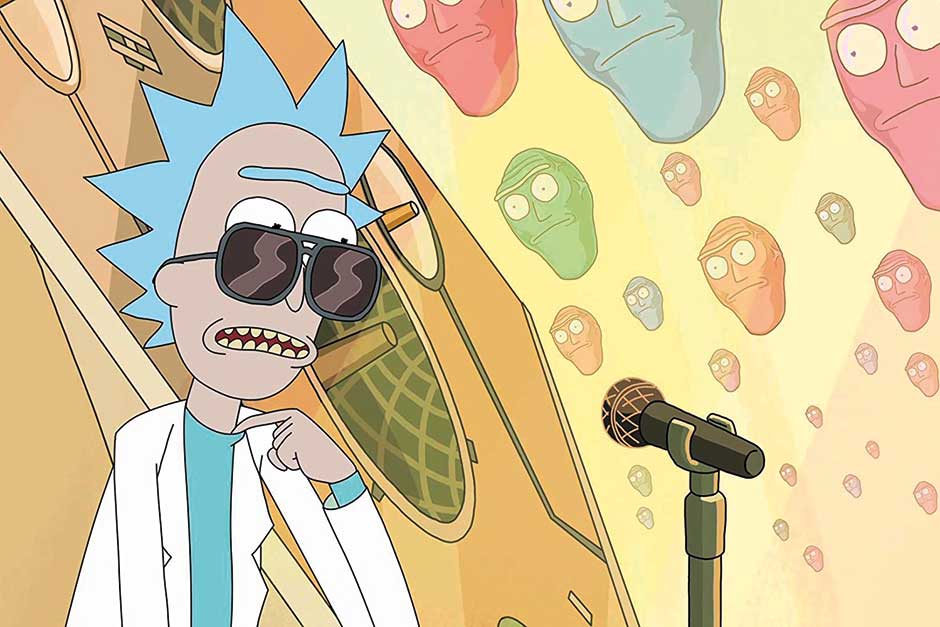 It seems like TV's favourite oddballs Rick and Morty have launched to a whole new level of popularity this year. They're the perfect option for Halloween because they're instantly recognisable — particularly mad scientist Rick, whose white lab coat, spiky grey hair and matching unibrow make for a distinct and easy costume.
BoJack Horseman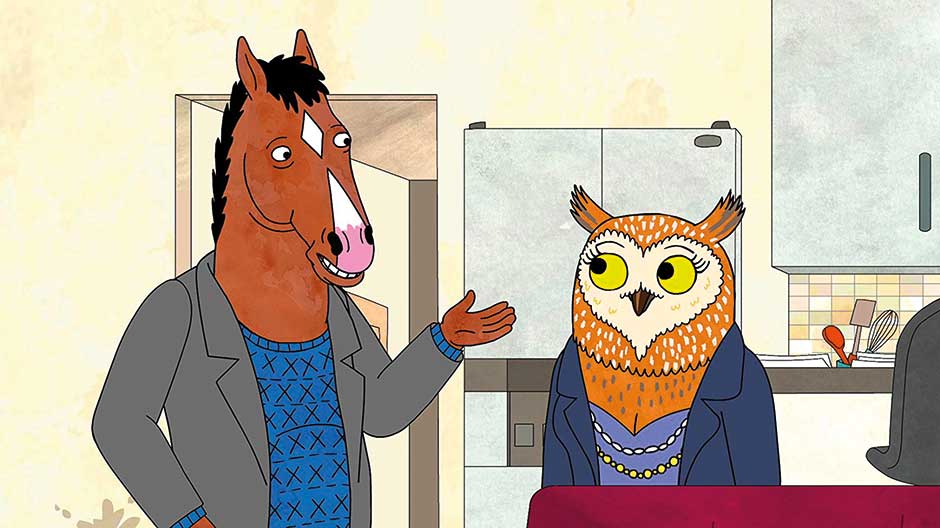 BoJack Horseman, with its surprisingly poignant insights into everyday life and the human condition, continues to gain new fans by the bushel. There's a few characters you can choose from here, but BoJack himself might be the easiest — horse masks are scarily easy to come by.
Baby Driver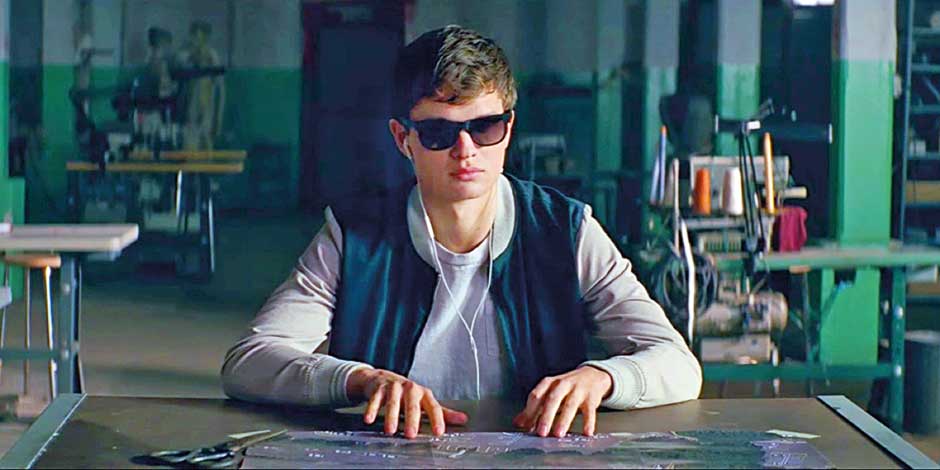 Our laziest pick yet, but an irresistibly stylish one: Baby Driver. It's a right-out-of-your-closet kind of costume. Ansel Elgort's titular Baby is a reluctant getaway driver obsessed with music due to a traumatic incident in his past, and he has a dead-easy aesthetic to copy: sunglasses, a Letterman jacket, a white T-shirt and earphones to match.
Guardians of the Galaxy Vol. 2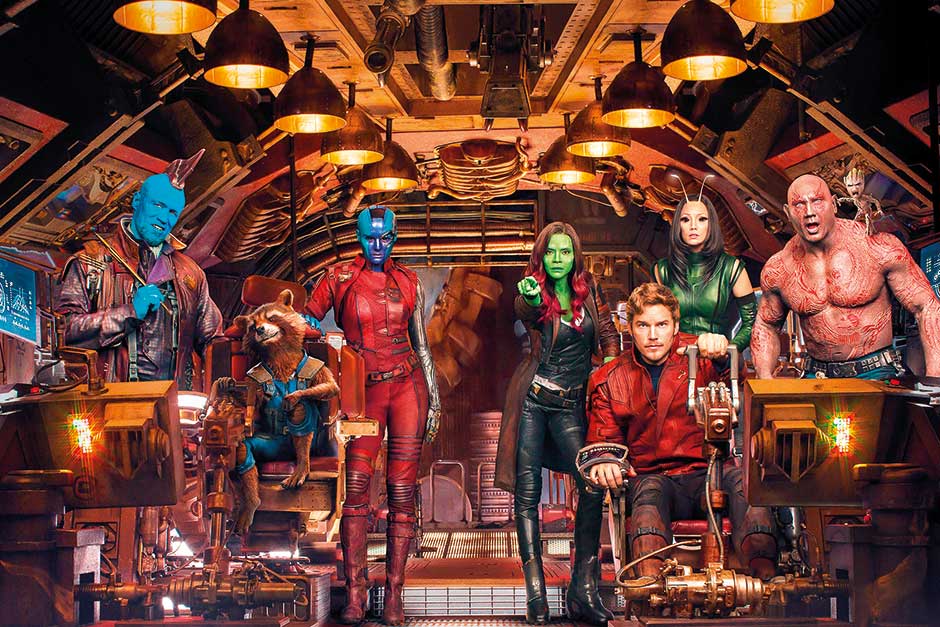 We love a good, dysfunctional ensemble cast who eventually turn into family. There's so many great choices to pick from here: Rocket Raccoon, Groot, Drax, Gamora, Star Lord, etc. In fairness, some of these costumes are difficult to put together, but you could always try simplifying Peter Quill: a reddish brown leather jacket and a portable Walkman/cassette player will do the trick.
Beauty and the Beast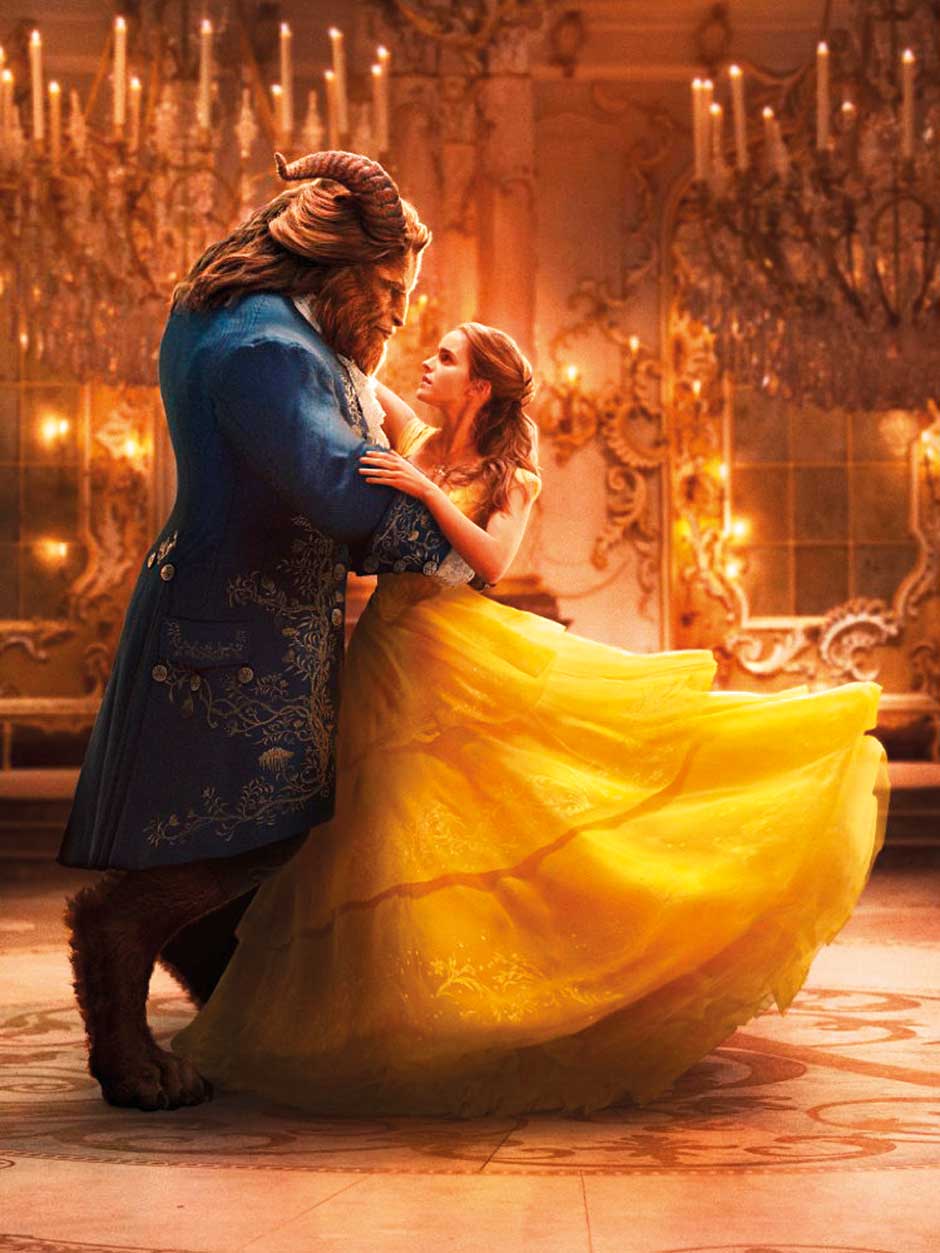 Amazingly, Disney's Beauty and the Beast is the highest grossing PG film in US history. It's safe to say the movie has fans — a lot of them. There are a few classic looks to pull from, like Belle in her blue apron or her flowing yellow gown. If you're more adventurous, you could go as the Beast himself. Maximum brownie points if you can transform into everyone's favourite sentient candlestick, Lumiere.
Wonder Woman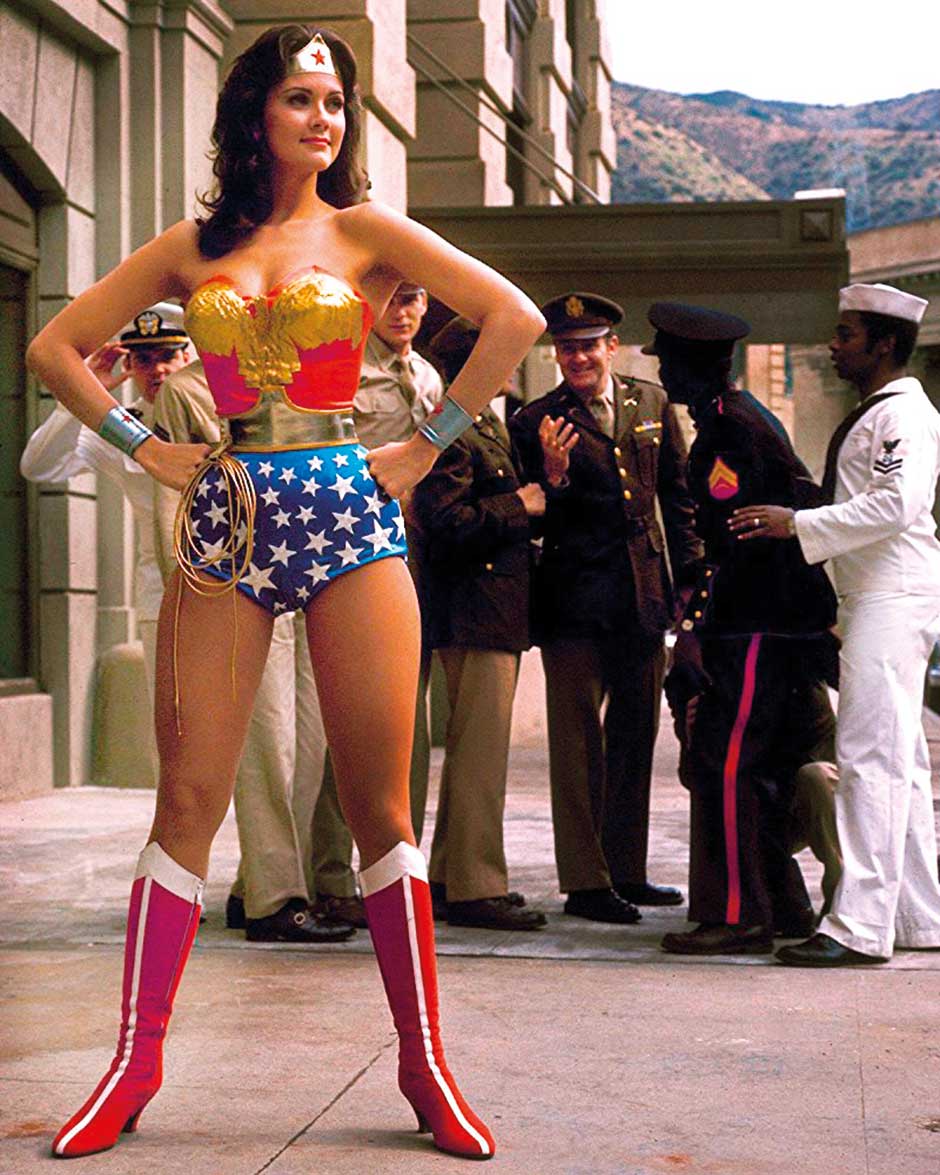 Wonder Woman has been gracing the world of comics since 1941. The character's most recent explosion into the mainstream has left young girls around the globe brimming with possibilities of who they could be when they grow up. The good thing is that most fancy dress shops will have a Wonder Woman costume on hand, so not much DIY has to go into this one.
Annabelle: Creation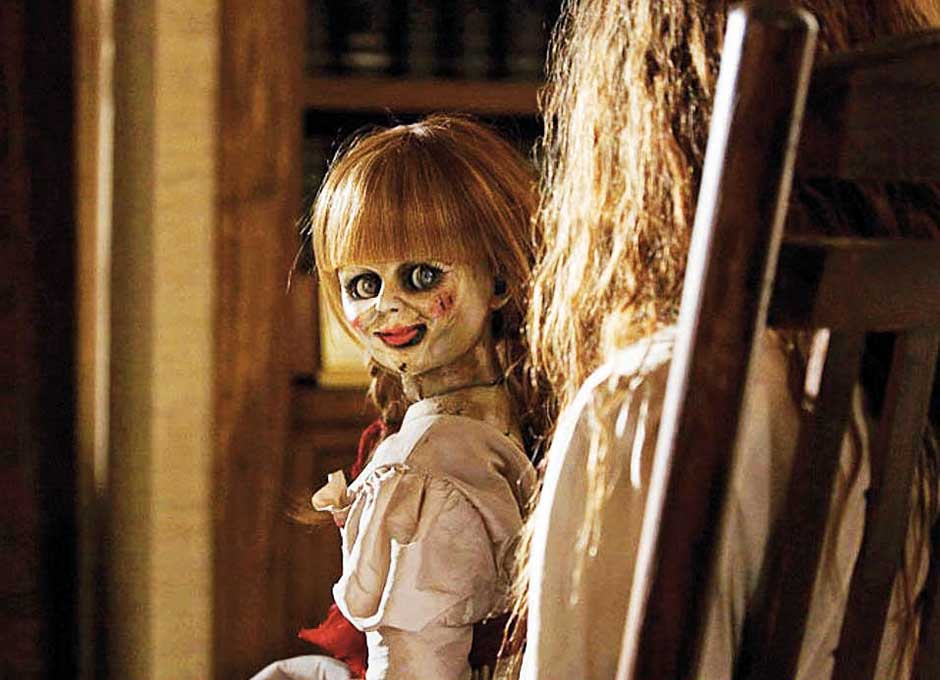 If you want to up the creep factor this Halloween, 'doll that was once a living child' is always a safe choice. Annabelle masks are readily available, but you could also recreate her look using make-up: pale foundation, drawn on stick eyebrows, blood red lipstick, rosy cheeks, and a pair of dramatic fake lashes. Put your hair into two braids and you're all set to ruin someone's day.

READ MORE
The Handmaid's Tale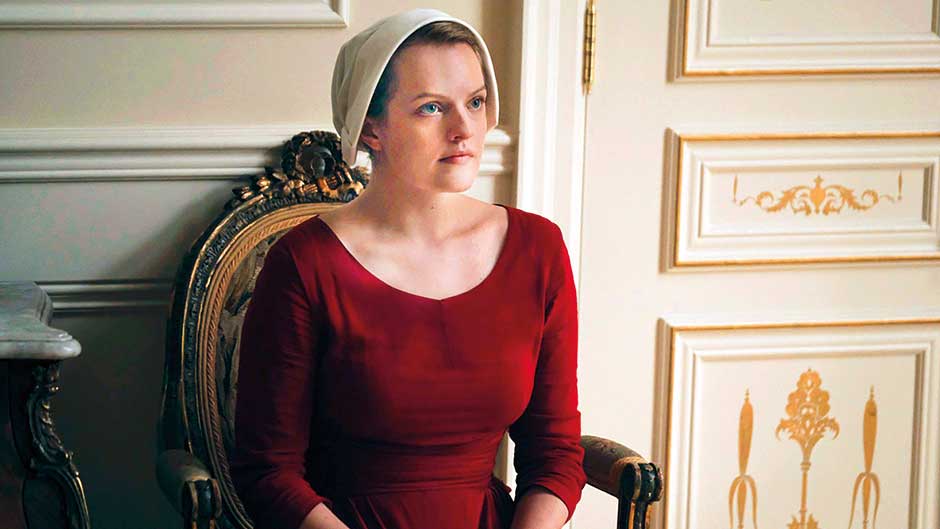 The Handmaid's Tale, a disturbing dystopian drama based on the book of the same name by Margaret Atwood, explores a terrifying concept: women are enslaved by the rich for reproduction purposes. It's as visually striking as it is unsettling, so we predict the women in red to be a popular costume this year, with their floor-length cloaks and their cone-like headgear.
The Walking Dead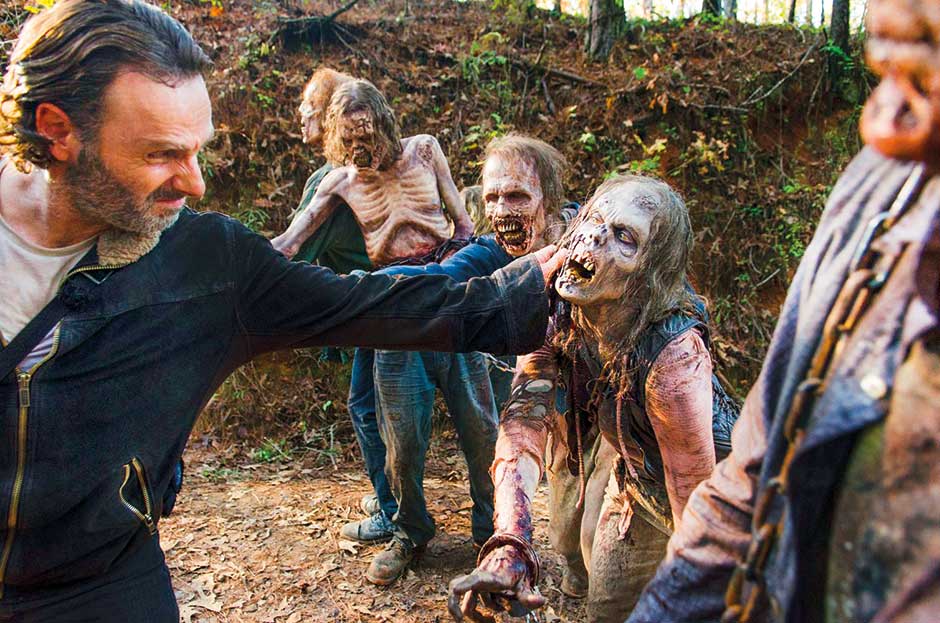 Zombies are a Halloween staple, and The Walking Dead gives us less generic variations of the undead to aspire to — as well as the people who try to survive them. Each character has their own look; most of their muted outfits are simple enough to be put together with a quick trip to the mall.
Thor: Ragnarok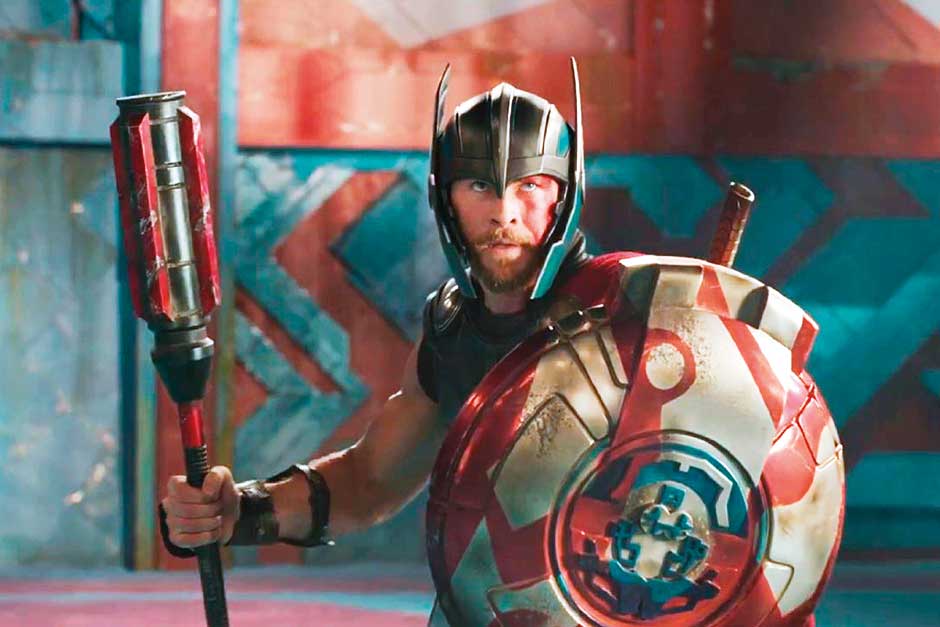 We love Thor's golden locks as much as the next person, but this year, you might want to update your costume to match the latest cinematic rendition of him. In Thor: Ragnarok, releasing in cinemas in November, our favourite brawny superhero gets a buzz cut. There's also some new visual elements to his look, like the red markings on his face, and the first big screen appearance of his iconic winged helmet.
 READ MORE
Citation:
Halloween meets pop culture 15 costume ideas this year. by  micetimes.asia
Use your makeup kit to enhance your outfit. by bupipedream
Halloween meets pop culture: 15 costume ideas this year. by By gGulfnews