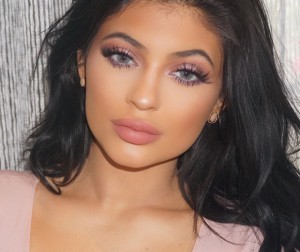 When you see celebrities like Kylie Jenner and more recently her sister Kendall Jenner, do you ever wonder who is the mastermind behind that gorgeous makeup.
Meet Ariel Tejada. Who has given many celebrities the bright-eyed look by perfecting the contouring of the cheekbones for a smooth skin look and the long-lashed style of makeup. Speaking to Vogue, Ariel gives some pointers on how easily you can do it too!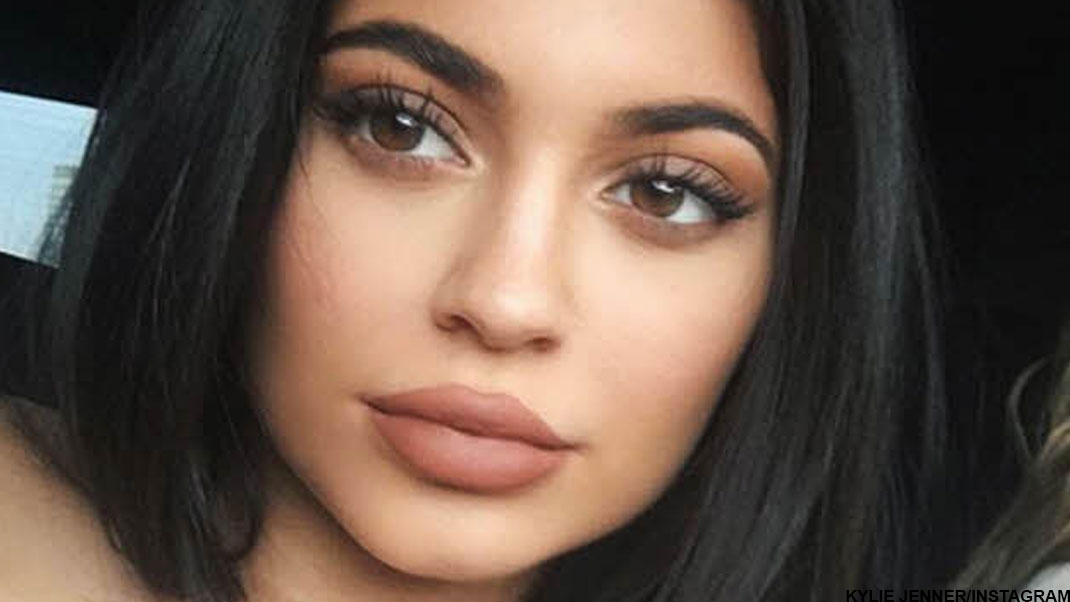 It's all faux lashes
"I am so pro-false-eyelashes!" says Tejada on the phone from L.A.. "They are my favorite thing in life! I think that they can completely change a look." Tejada uses eye popping false lashes on Kylie Jenner to accentuate the eyes, which he explains become an instant focal point once applied.
Start small 
"An easy way of going for a first-timer [is] an accent lash. It's simply a corner lash and you place it at the corner of your eye. It makes it a lot easier because it's not a full strip, so it doesn't have to wrap around the whole eye," Starting small is a good way to go if you normally don't use false eye lashes. He points out it's a skill you have to perfect with practice.  "Faux lashes is a lot simpler to put on."  Tejada points out.
Method
To  perfect your base and eye make-up without disturbing the positioning of the lash . Tejada says  "My process is I'll do my entire glam application and right at the last point of my makeup application I'll go in and apply my lashes."
​Also secure the false lashes with glue , a steady hand and the right tools. Tejada's favorite adhesive is Duo adhesive.
Placement
Another key  point is positioning the falsies lashes. "You want to make sure it's as close to the lash line as possible, but not on the lashes,"  Which getting the  falsies as close as possible to the lash line keeps the look as natural looking as you can, Tejada explains.
What to buy
"For human hair I like using Ardell."  That is Tejadas preference, and for missing spaces or as fillers. Tejada mentions using individual lashes. "They sell those everywhere; in every drugstore you can buy little individuals and place them where needed, and that'll fully spice up a look for you."
Ardell Lashes offers several lash styles to fit a consumer's mood from Natural. Glamour. Accent. Individuals. Rhinestone for all Eyeshapes. Available at half the store cost at www.MadameMadeline.com
Read these stories next:
LASHES TRENDING You Thought You'd Seen It All: Nose Hair Extensions
Love These Lashes on the Emmys Red Carpet
Step-by-step Guide to How To Wear Falsies Eyelashes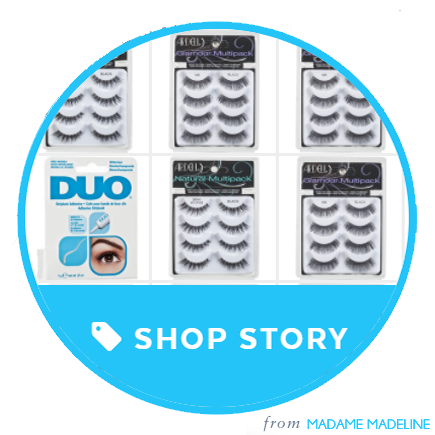 Read more:  False-eyelash-hack-women-everywhere-love/