Source: instyle
We all have that friend who claims applying false lashes is "so easy." But did she tell you how many sets she ruined to get to that point? Probably not. The truth is, it's not particularly intuitive, and lots of practice is involved. But say you don't have the time to sit in front of the mirror for 45 minutes, or the confidence to deal with the potential mishap of one peeling off. The answer? Magnets. #MagneticLashes
Well, magnetic false lashes, rather. And now, one of your favorite go-to drugstore brands is finally taking on the trend. In the new year, Ardell will launch the Ardell Magnetic Collection, making them the first mass brand to launch a full strip magnetic false lash product after brand's like One Two Lash launched the concept into viral success.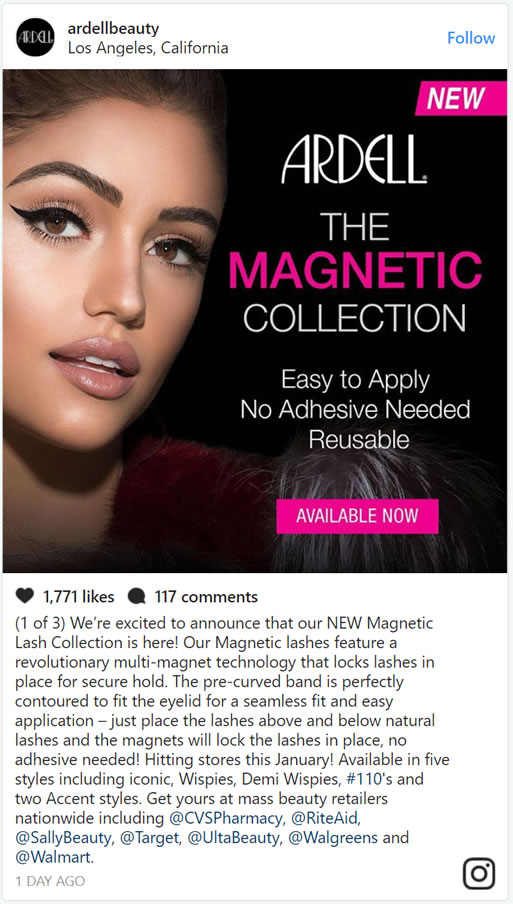 Ardell is a drugstore staple and all hardcore lash lovers have its products in their arsenal. The fact that the brand is making magnetic lashes affordable and easily accessible is huge — they'll bring their lash expertise to a new trend and make it even better. This is the first mainstream brand to bring a magnetic lash strip to the market.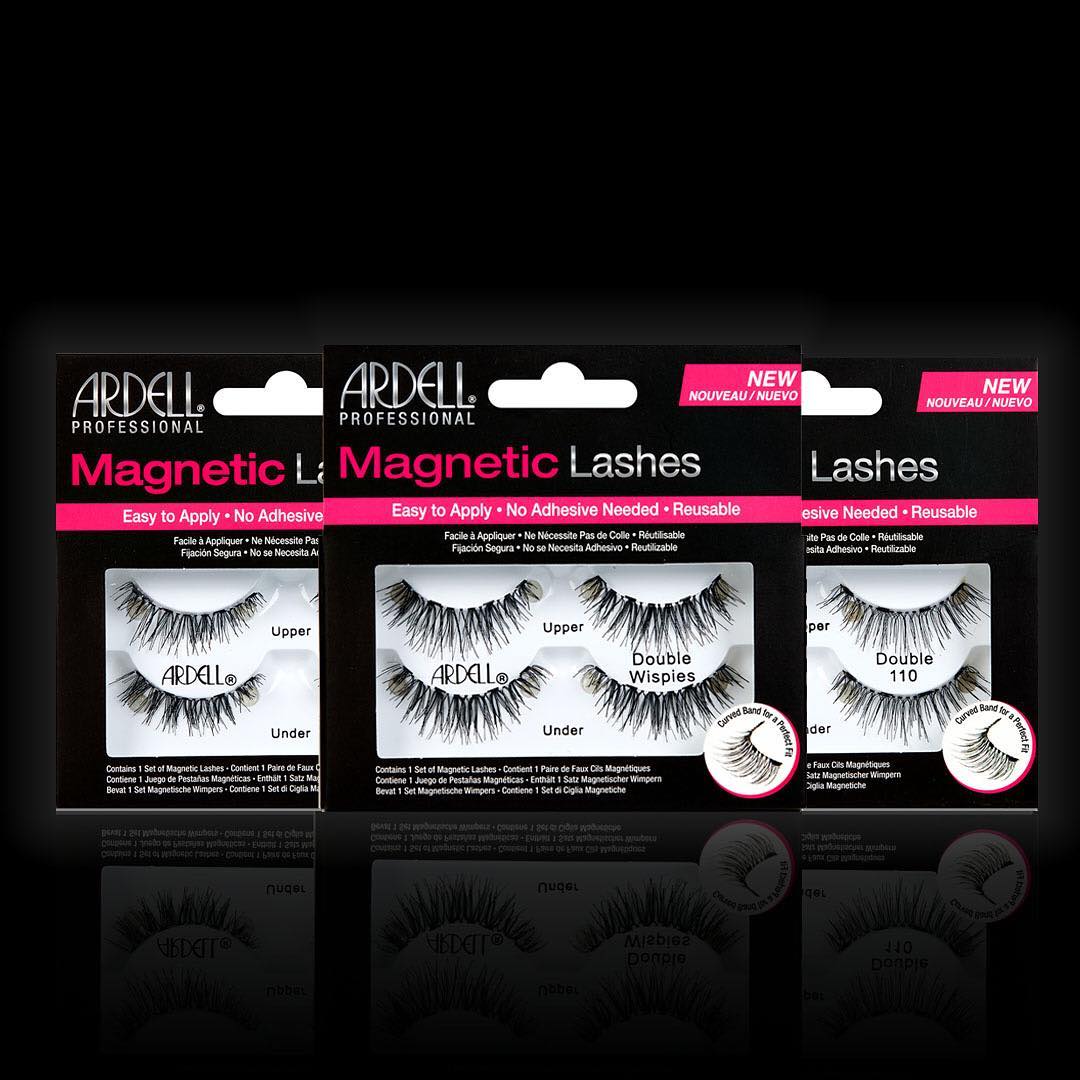 The concept of Magnetic Lashes is genius: magnetized falsies lashes you attach to your own lashes. You get two false lashes per eye, each with a tiny magnet in the centre. You position one falsie on top of your own lashes, then place its magnetic buddy underneath your lashes. The magnets ping together and voilà, you've got a kind of eyelash sandwich. No glue, no risk of your falsies falling off halfway through the night. AND they're reusable.
Ardell's innovation consists of two lightweight strips—a top and bottom lash—that sandwich over the natural lash as they are drawn to one another. No adhesive or glue is needed, either. The brand released a how-to video that fully explains how they latch onto your natural lashes, giving you a fluttery, fuller look.
Everyone is going crazy for these new innovative magnetic lashes! Like regular false lashes, magnetic lashes will takes practice, patience and a good mirror to get the look down. You'll want to keep trying because when it works, it really works to provide heads turn lashes in seconds!
The applicaion instructions are pretty basic but it's important to line up the right lashes on the right side (with the longer ends towards the outer eye) and also get the correct one on the top and bottom. The tiny magnets sit in the centre and protrude slightly – when you get the right ones lined up, they work much better.
Pop the top lashes on top of your natural ones and try not to blink, then snap the other set underneath so they sandwich your natural top lashes in the middle. Holding the top one down and giving them a squish together to manoeuvre it into the right place is helpful. To remove them, simply slide them away from one another. You won't lose any eyelashes trying to pry them off in the dead of night while half asleep.
They'll be available in five gorgeous different styles, including the brand's original, iconic feathered Wispies style as well as the Demi Wispies style. Also plus in two Accent styles designed to be used on the outer corner of the eye. So if you're not one for drawing on a cat-eye wing, here's your answer for achieving the flick.
What we love about Ardell's magnetic lashes versus others on the market? Unlike other magnet lashes that have just one small magnet, the Ardell Magnetic Lashes feature multiple virtually invisible magnets strategically placed along the lash line for complete contact. The band is pre-curved and couldn't be easier to apply, making these lashes no-budge and adhesive-free. Another bonus? They're reusable.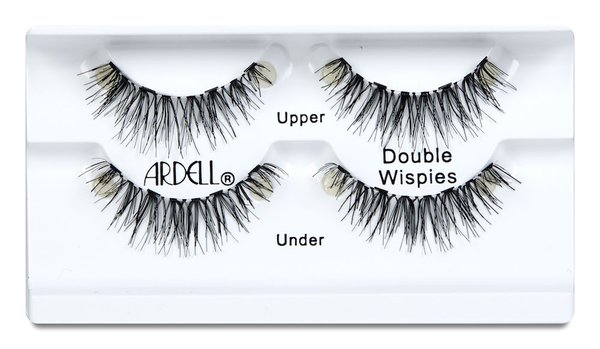 Available styles:

Ardell Magnetic Lash Accents #001

Ardell Magnetic Lash Accents #002

Ardell Magnetic Lash Double #110

Ardell Magnetic Lash Double Demi Wispies

Ardell Magnetic Lash Double Wispies
You can score them starting in January for $14 at mass beauty retailers like Target, Walmart, or online at MadameMadeline.com. It's time for us all to upgrade our lash game!
---