If we take a trip back in time you will find out that D. W. Griffith (1916), George Westmore (1917), Max Factor (1919) and Karl 'Charles' Nessler (1921) actually used false lashes when they were just coming into play.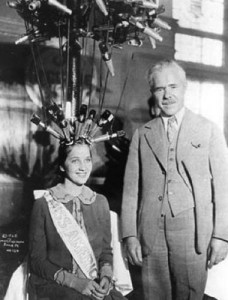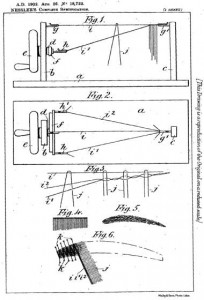 Sewing in lashes –
A process which was probably not so pleasing was the Parisian beauty technique of sewing in hair directly to your eyelids. It was one of the first methods used to add a dramatic look. It was done with the help of Cocaine and other anesthetics to help with the pain.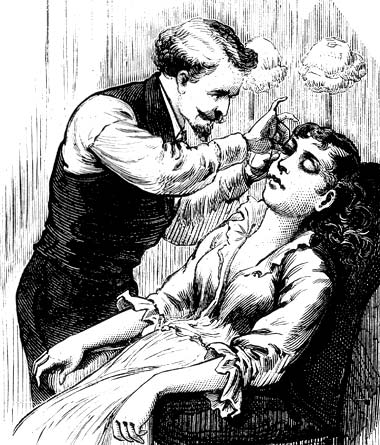 The Parisians technique was to draw a fine needle threaded with dark hair, through the skin of the eye lid, forming long loops. Once the process was over, a splendid dark fringe veils the woman's eyes.
This technique did not catch on quickly for very obvious reasons.
Strip Lashes –
In Europe around the 1870's strip eyelashes were becoming available by threading human hairs together and gluing them to the upper eyelid.
Wig makers were creating strip false eyelashes and selling them in the beginning. Creating all types of hair pieces that at the time were very popular. One famous wig maker by the name of Willy Clarkson (1861*1934) was known for making the leading acts on the English stage. He also provided the British aristocracy his very own false lashes in the late 19th and early 2oth century.
Clarkson had many challenges and one of the most challenging was a woman who had lost all of her hair due to a bad illness. Creating the eyebrows and hair were easy but it was the lashes that brought the challenge. It took 20 tries for Clarkson to finally get it right. The hairs had to be worked on with careful hands through a magnifying glass. It made a tremendous difference in her as she came in a plain woman and left left with a face of confidence. One of the most priceless reactions came from her very husband.
Around 1903 in London, Charles Nessler created one of the very first versions of lashes and when the 20th Century was being reached Clarkson was already boxing pairs of lashes and selling them to big cities.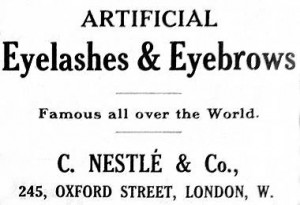 A little info on Charles Nessler. Born in Germany, Nessler then moved to Paris and in 1901 moved again to London. By 1902 He had opened a hair salon in Great Castle street. At that time he had already updated the way to manufacture artificial eyebrows and eyelashes. Then he started selling boxed strip false lashes made from human hair applied to fish skin. This method was called "isinglass". available in 3 different colors (black, brown and dark brown), were another type of artificial lash called "Nestolashes".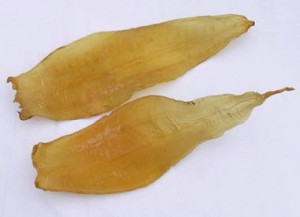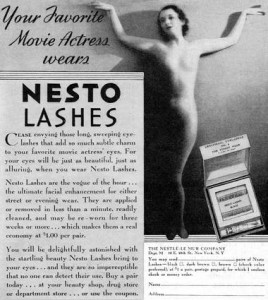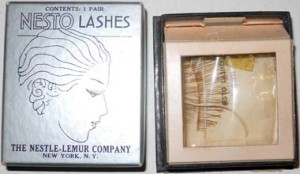 The Cardboard boxes containing the lashes made with the fish skin were being displayed in salon counters and also was an adhesive that contained "skin fluid". one of the managers mentioned that "We fix the skin on the eyelid with the fluid, and the false lashes mix with the lashes of the lady. It is beautiful—beautiful."
In the 20th Century, false eyelashes were widely being used with the movie industry in Hollywood growing it only helped making false lashes more popular. Max Factor and the Westmore brothers were makeup artists who helped start the craze for false eyelashes. At the moment there were a couple ways to maximize volume for lashes and one of them was to use mascara and the other were false lashes from Nestlé-le Mur or Max Factor.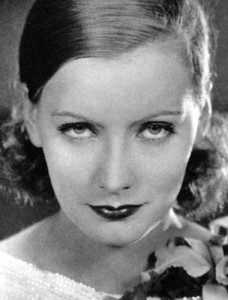 Applying the adhesive used pretty much the same techniques as we use today. The difference was that once the lashes were applied , then a slightly dampened face towel was placed on top of the strip lash and pressed onto the skin to help the adhesive set. The persons regular natural lashes then would tease upward once the false lashes were applied and set. As with anything, problems started to arise with the popular false lashes. Problems ranged from lashes lifting, getting the perfect shade, and lashes not lasting and falling off before the expected time frame.
Not all false eyelashes are the perfect inventions they are made to be seem. One day I saw a lady drinking her tea and while she was conversing a lash had fallen into her tea and she didn't even know that had happened. Today's issues with false lashes are a bit different, at that time finding the right curl to match your natural lash was one of them. Luckily the perfect invention came to be. William Beldue invented the kurlash tool which helped bend both lashes together and helped lashes curl easily.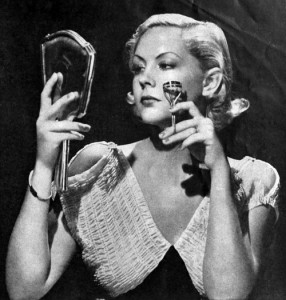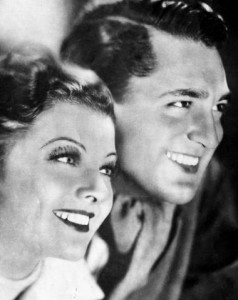 Eyelash grafting.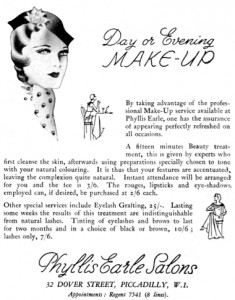 This was another option for false eyelashes which is similar to what is being done these days. This was done by applying false hair directly to the natural lash one strand at a time and required a different adhesive. For people who wanted this done, they needed to hire a trained professionals to do this type of art work and it cost a pretty penny.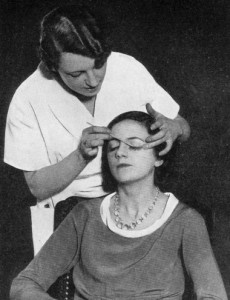 Eyelash grafting required special training and a few extra tools and items to complete this procedure. First step like every other application was to make sure the eyes were cleaned and freed of oil and grease. Hand mirror was given to the client to hold and concentrate on the image and helps keep them from blinking. Chair is reclined, gum adhesive is released and a few hairs are taken out and ready for application carefully one by one on the clients lashes. Any extra long lashes are carefully cut by cuticle scissors and application continues until desired volume is met. Problems with this method included lashes falling off sooner than expect, and curl not matching the natural lash. Regardless this was still the preferred method over using strip lashes by many women.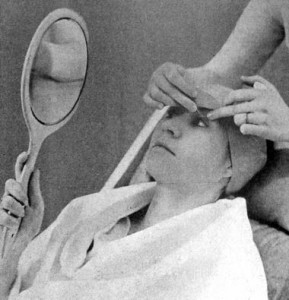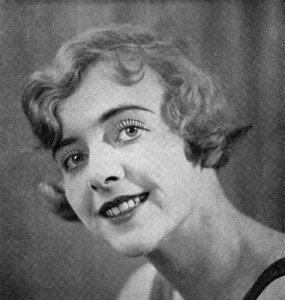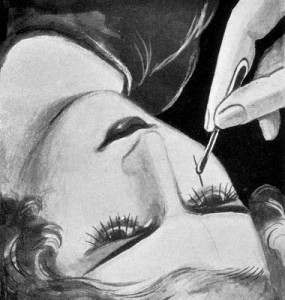 Postwar period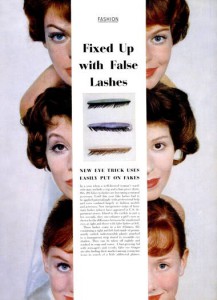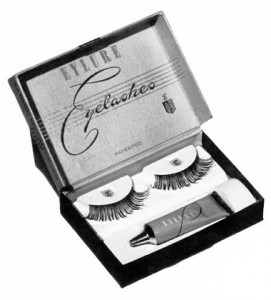 In the 1950's there was a small delay in manufacturing due to World War II and continued soon after the war was over. during this time pastel lipstick started to replace bright red lipstick. Lips were really not the focus anymore as the focus went more towards the eyes. The European look of big eyes and a pale face worked its way into the 1960's. Nylon was an updated material used to make false eyelashes and wigs. The same material used for nylon stockings. Making a huge breakthrough were false eyelashes. Mink, sable, seal and human hair were one of many materials but synthetic lashes were the most popular and most were already curled and not as flexible as human hair.
Swinging sixties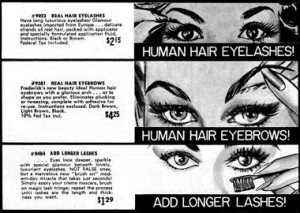 By the 1960's false eye lashes were a big boom! Just in America the interest for false lashes was 20,000,000 per year. To meet that big demand manufacturers such as Yardly, Seventeen,Revlon, Lenthéric and Max Factor came into play. The younger generation were targeted for the market but it also gained interest from the older generation. Many styles were available at the time that wasn't just about shape and color but also included lashes with jewels added to them and a range of different lengths were also available. Lash Bars made its debut if women didn't want to apply the lashes themselves. Some lashes were already feathered.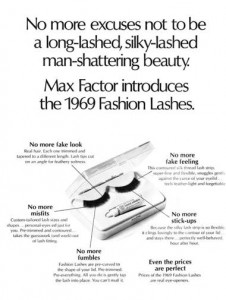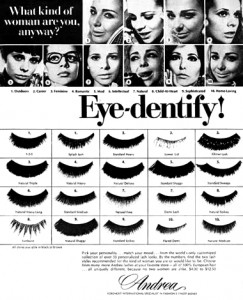 Individual lashes unlike today were actually fixed on the upper eyelids and some were even used on the lower lash as well. They were shaped by placing them on a flat surface and cutting with cuticle scissors. to gain a more natural look, the outer lashes were slightly longer and tapered as well. Strip lashes came in one length and cut to fit your eyelids. they were applied with the adhesive for strip lashes or some opted to use surgical adhesive to have the lashes last a bit longer.

To help lashes stay secure, some women would actually cut the lashes into a few sections and applied them on one at a time beginning in the inner corner of the eye. Lashes were able to stay on for a few days. To reuse lashes it required a little bit of maintenance. The adhesive would build up at the base and had to be removed. This was done by soaking the base in white spirits, dry cleaning fluid or some type of solution to help soften the adhesive to make it able to remove and make the lash like new.
Some women would cut their strip lashes into a few sections and applied one section at a time starting with the inner corner of the eye. This would help them make sure every piece was secure. Lashes would usually stay on for a few days, depending on the application and adhesive used.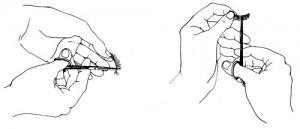 Reusing lashes required some maintenance. Adhesive buildup up at the base was removed by soaking the base in white spirits, dry cleaning fluid or some type of solution to help soften the adhesive to pinch off the old to make a new.
False eyelashes have come to stay and it is expected that in the coming years, it will remain ever popular. The fact that technology and innovation continue to evolve will surely have positive impact on fake eyelashes. Its acceptability is expected to grow because it enhances the look of a woman and women love to look good at all times. Some women and ladies cannot go out without putting on their eyelashes. No doubt, false eyelashes are beautiful invention whose history is inspiring. From the old tick and gum-stitch eyelashes to now soft, almost natural eyelashes, this beauty tool can only continue to grow in the coming years.
Lashes Galore! Lashes for Daaaaaaays! Lashes after Lashes after Lashes! SHOP #Ardell_Lashes, #Red_Cherry_Lashes at https://www.madamemadeline.com/ pic.twitter.com/L7pnq8mfzH

— ALL False Eyelashes (@MadameMadeline)