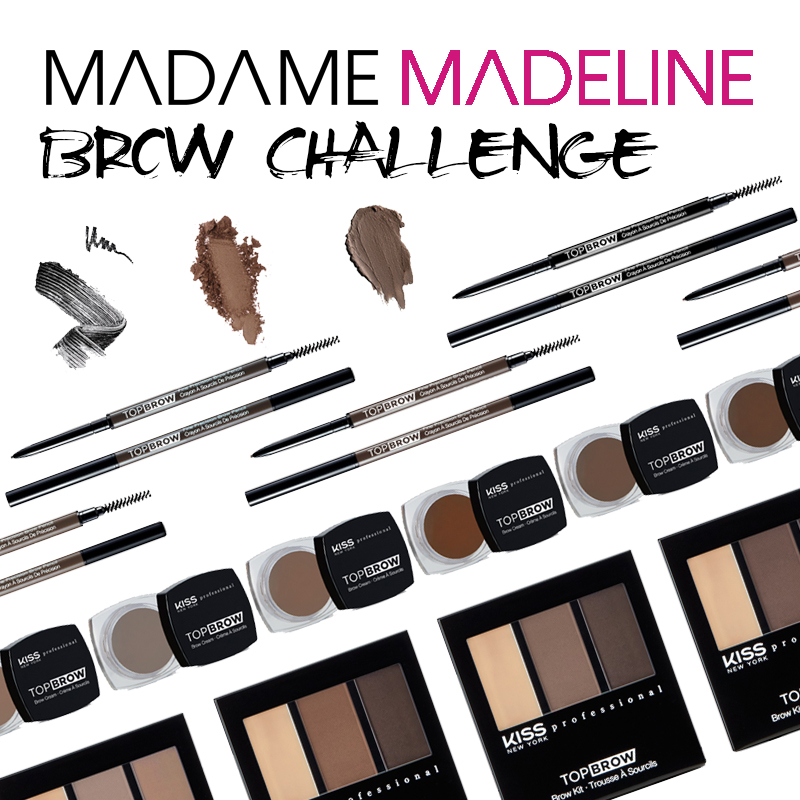 Ready for the Madame Madeline Brow Challenge?
We just received a new shipment of Top Brow products from @kissnypro so we're looking for 10 brow pros to pit these products against their current brow regimen.
Think you're up for the challenge? DM us to enter and tell us what you're using now, whether it's #anastasiabeverlyhills #benefitbrows #mufeaquabrow #abhdipbrow #abhbrowduo #tartebrowmousse #toofacedbrowenvy #eylurebrow #ardellbrow or any other brow powder, gel, mousse, pomade, pencil, or kit.
We'll pick 10 brow pros to receive Kiss NY Pro Top Brow products for the challenge.
For those not using Instagram, please email support@madamemadeline.com to enter.
Make sure to include:
1) Use the following email subject heading #MMBrowChallenge
2) A link to a post with your best brows.
3) The current brow product you're using (including brand names)
10 recipients will be selected for our Brow Challenge.
All other recipients will receive a special 20% off coupon for Kiss NY Pro Top Brow products."