Source: thesun.co.uk
Another bizarre trend has arrived and take social media by storm!! This one has to do with your lips and eyelash glue!
It began on TikTok and has now become a viral beauty challenge that has gained popularity on social media sites like Twitter and people feel strange by this one. People are using false eyelash glue and dabbing a tiny bit on their upper lip to achieve a little more of a plump look to their upper lips.
This chea, yet potentially painful, alternative to lip fillers involves applying strong adhesive, either false eyelash glue or as some have used, superglue, right above the top lip. Then you fold your lip up and affix it to the glue. This creates the 'illusion' of a fuller top lip.
The question is, how long before having to retouch in a bathroom to keep the plump look going? What's your thoughts on this crazy trend?
Many people have uploaded themselves attempting the unique DIY large lip look.
Despite the popularity of this "lips hack," no one has shared how long the fuller lip look lasts – or how painful it is when the lip rips off from the eyelash superglue.
Despite the dangers, the videos have racked up countless views, as people commented on the extreme new trend.
Another wrote: "Why do females want big lips so bad." And this person said: "If you want a bigger lip just fill it in with lip liner or something ."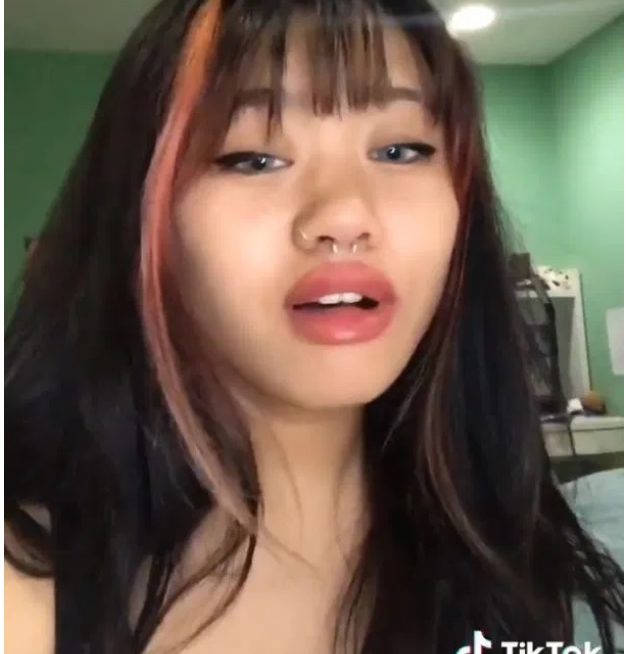 A dermatologic surgeon commented: "The new trend in trying to DIY lip plumping is quite concerning. "Not only can significant pain, swelling and bruising but also there is potential risk for scarring with repeated attempts."
Would you attempt to try this one ? …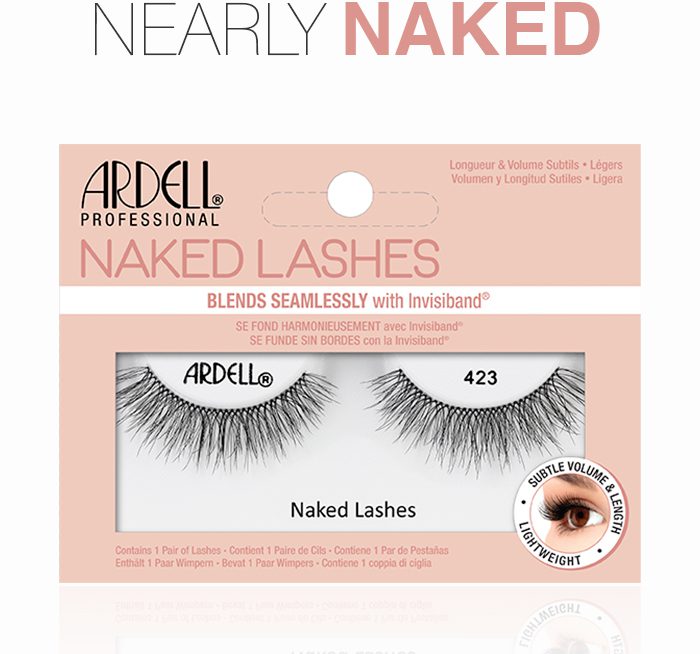 Read More..
Gucci Gives Fake Eyelashes a New, Creepier Purpose
Source: thecut.com
Nope, big no. No, no, no. Why do people think that fake eyelashes are the only way to spice up a fashion trend? I get that eyelashes make your eyes pop, I mean yeah, I use fake eyelashes all the time. But what we are NOT going to do is put them up our noses or on our eyebrows to give us an "exotic look." No sir, good day.
Still, this is what fashion brands are doing to their poor models for some reason, and I really don't get it. Gucci's Spring 2020 Funway Show featured just that, as the models walked the runway wearing fake lashes applied directly on top of their brows.
Alessandro Michele might have given new purpose to all of those false eyelashes you end up accidentally stretching out after a single wear.
At Gucci's spring 2020 runway show models wore fake lashes applied directly on top of their brows, courtesy of makeup artist Thomas de Kluyver's idea who himself glued on.
For some of the models — who had walked on a moving runway, underneath harsh, fluorescent lighting — the layered lashes created an exaggerated doll-like, Twiggy look. On others, the lashes appeared more surreal and jarring, no doubt due in part to the juxtaposition of the fuzz against their bare faces.
Now, I don't have anything against Kluyver or Gucci, in fact, I think they are so talented and I admire all their hard work. But there has to be an end to all of this madness. Are people really out of ideas that they resort to these kinds of dumb "hacks" such as sticking false eyelashes on your eyebrows?

Come on people, this is so cringe-worthy! I'm barley adjuting to the whole eyelash extensions thing.
The only other somewhat noticeable makeup was a thick layer of clear lip gloss, from Gucci's Baume à Lèvres shade 1 in Joslyn Clair. According to the brand's Instagram, the makeup was left bare in order to highlight "the unique and natural beauty of each model."
Hairstylist Paul Hanlon paired a variety of looks, including TERFbangs, messy bobs and geometric braids, with de Kluyver's simple complexions. The collection aimed to "allow people to walk through fields of possibilities, cultivate beauty, make diversity sacrosanct and celebrate the self in expression and identity," the brand tweeted.
The inspiration is said to come from Twiggy, who was known for her exquisite and fashionable looks. The models were all laid with lashes appearing more surreal and well..fake if you ask me. Some of these models even look so mad and unfazed in photos. Between you and me, I bet they are angry because these women know this is beyond the line and it is kind of scary.
To "highlight the unique and natural beauty of each model," makeup artists also decided to only have the model wear a heavy thick layer of lip gloss for the special occasion. Each model also had a messy bob, Terf bangs and geometric braids that compliments their face. Which is quickly ruined by faux mink lashes on their brows.
I'm not saying that these models look bad, of course not, they are gorgeous. But those two tarantulas on their face, yeah that doesn't look pretty good to me. I get Halloween is around the corner, so maybe that was the inspiration behind it too, but nope. I'm gonna pass on this one. Using my eyelashes where they are supposed to go…on my eyelids and on my lash line.
Fashion is getting exhausting these days. I can't wait for someone to use nail polish as lipstick.
If you need something easy but effective for Halloween, consider taking a page from Gucci's runway and aiming a little higher when you apply your falsies!
Read More..
Basic Tips To Take Care Of Your Eyelashes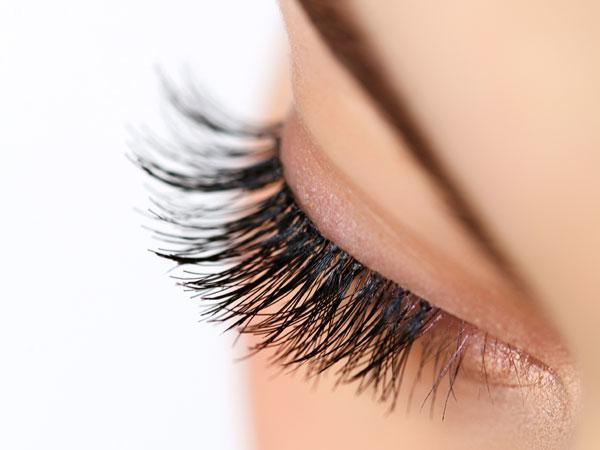 For every individual whether male or female, our eyes are one of the most important and priceless possessions; by extension, our eyelashes.
Little wonder fake lashes have become an integral part of our make up routine, especially for the female folks.
It's not out of place to say that we all, male and female, want to look good and beautiful, but then, only a few know how to do that.
It is very important to include taking care of our eyelashes into our daily personal grooming as this is a very important aspect of taking care of the eyes.
Your eyelashes are one of your most striking features as they give an instant lift to your eye makeup and also frame your eyes beautifully. But, for some people, this isn't so easy.
For various reasons ranging from advancement in age or perhaps an underlying medical condition, one's eyelashes can either begin to fall or thin out.
The funny thing about eyelashes is that while they're the target of much product-related talk, no one is really talking about how to care for them.
They are very much a part of our faces and so should be paid the same attention we lavish on our skin and hair. Truth is, the better care you take of your lashes, the less you'll need products to make them healthier, fuller, lusher and perhaps longer.
The basic tips needed for everyday eyelash care are:
Make it a daily routine to thoroughly clean your face every night before going, including the eye area.
Use hypoallergenic cleansers specially recommended for gentle skin or the eyes or baby oil and clean the eyes gently with the sponge to remove any dust or makeup.

Choose your mascara wisely. Watch out for an everyday mascara that is made with natural ingredients like mineral pigments that can clog your pores.

Use vaseline, castor oil, vitamin e oil or eyelash conditioner treatment to moisturize the eyelashes, to lenghten and to improve eyelash health. Be careful not to allow it to enter the eyes.

Avoid plucking or waxing the eyelash area.
Never use soap to clean your eyelashes as soap can overdry the delicate skin around the lids.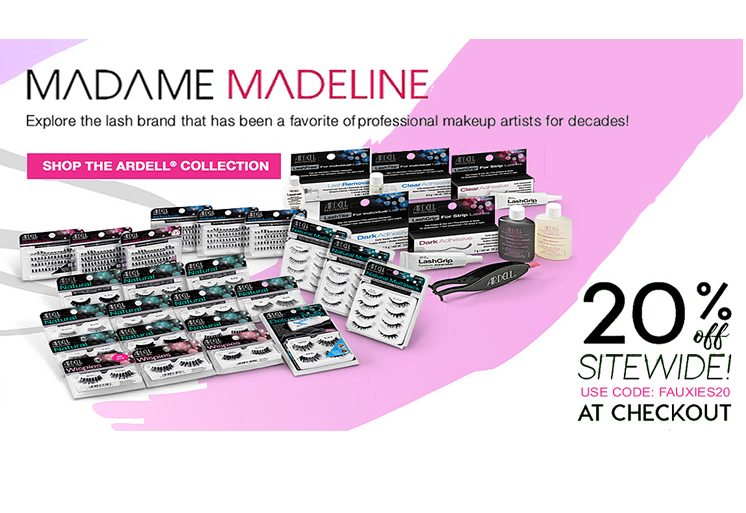 CLICK HERE TO SIGN UP FOR OUR FALSE LASHES NEWSLETTER