Although all false eyelashes look the same, ​they are not created equal. Over the years Eylure has stood out amongst the rest.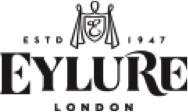 A little bit of history behind the Eylure brand
It all started back in the 1940's with the Aylott brothers. Both British film industry make-up artists​, they were dissatisfied with the quality of products at the time which lead to the creation of their own brand, Eylure.
Eylure was quickly successful with department stores.  The brand began to grow, it drew special attention  on how to magnify the beauty of one's eye.  The brothers quickly came up with their first pair of mink lashes.  Using fur to make the lashes which instantly became a great hit in America.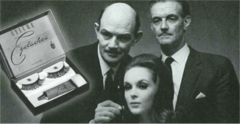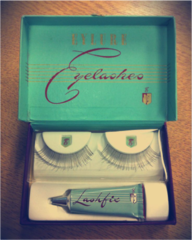 Eylure was well on it's way opening the world's first mass production eyelash factory in Cwmbran in 1960.
Soon after the likes of Twiggy and Dusty Springfield wore the false lashes in VOGUE advertisements.  ​They were also presented the Queens Award to the Industry in 1966. The 60's was a great era for the Aylott brothers and the 60's genre continues in their branding today.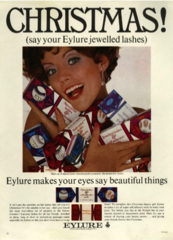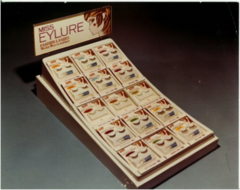 Lashes Going Forward:  Today…
Eylure created many other tools and accessories to ensure credibility in the entertainment industry. Being one of the biggest brands on the market Eylure is still maintain affordable pricing. In the fashion industry, celebrities such as Girls Aloud, Victoria Beckham and Katy Perry, Eylure remains the top choice.
Eylure celebrated 65 year of success in 2012 and released a range of 65th anniversary lashes. With vintage inspired packaging and retro London theme names such as "London's calling" and "The Chelsea Look" reminiscent of their 1960's success.
Eylure offers a wide range of false eyelashes from pre-glued stripe, individual and flick lashes. ​Also available is  wide range of styles ​from​ natural, lengthening, texture, volume, definition, exaggerate, dramatic and party. They come in black and brown and now there are even colors like green or purple used in Katy Perry's line of lashes.
Eylure lashes has a wide range of beauty aids such as; brow shapers, eyebrow pencils, application kits, body tape and it's selection of eyelash adhesives. In 2014 Eyelure began to rebrand their product to maintain the original feel of the Aylott brothers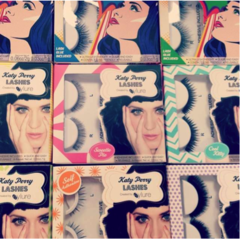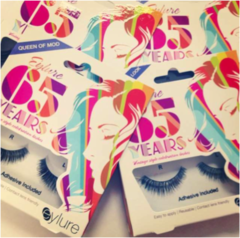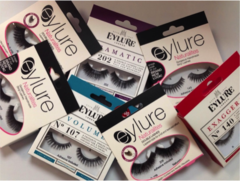 What you love…
These are the  top 5 most popular Eylure false lashes that we love:
Top 5 Eylure Lashes
1. Eylure Naturalites Volume No. 101
If your'e the girl on the go these are the perfect lashes you. They have a Natural look and a touch of glam  with fullness and volume suitable for all eyeshapes. These reusable lashes are contact friendly and adhesiveis included as well.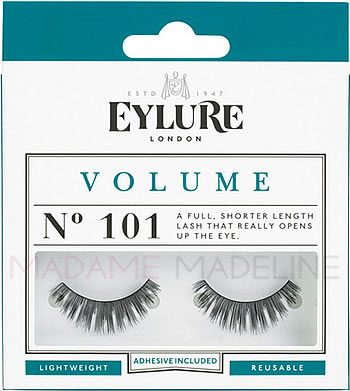 2. Eylure Naturalites VOLUME Lashes N° 070
​Vintage inspired lashes to give you volume in just the right places.  These fake lashes have full natural-looking wispy lash that will create amazing fullness without too much texture. Recommended for a sophisticated, pared down look.  These lashes can be reused with proper care  for multiple uses.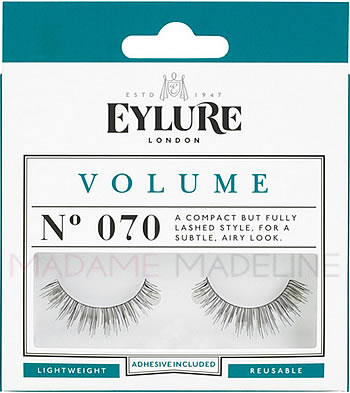 3. Eylure Pre-Glued Naturals 031 Lashes
When in and short of time  these p​re-glued lashes come to the rescue. No muss, no fuss just apply your lashes and you are good to go!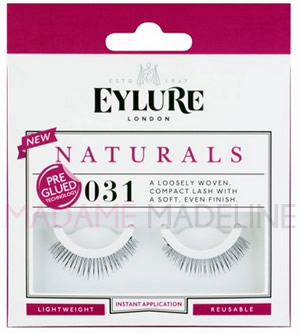 4. Eylure Lengthening Lashes No. #116
​Subtle, natural false lashes that blend with your own.  The look of extensions without the timely salon visit.  Contact friendly and comes with E​ylure Lashfix adhesive as well.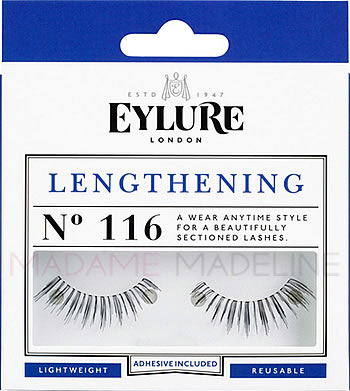 5. Eylure Katy Perry Lashes – Lovely Lolita
These fake lashes are perfect for anyone with short eyelashes.  They add just the right amount of length and fullness.  Katy Perry Lovely Lolita lashes are great for everyone.  Adhesive and care instructions are included as well.