How to apply lashes with tweezers? Fogerrabourit! That's why we're here!

It is said that applying false eyelashes can be a pain. It seems that just when your about to finish the application your lashes and eyelid decide to give you a hard time. Well finally we have a tutorial to help you apply your falsies once and for all with tweezers.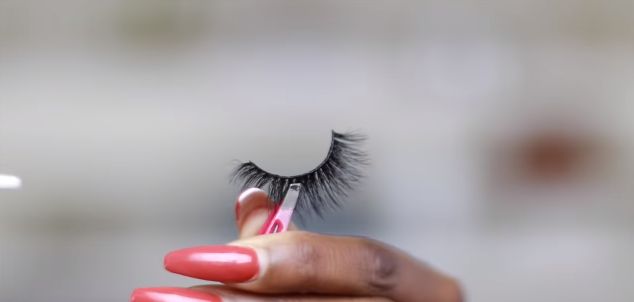 (Photo: YouTube via Ronke Raji)
Now let's get those lashes on the right way. So we decided to get help from beauty YouTuber Ronke Raji. She always seems to have her lashes looking the correct way, so who better to enlist help from.
In her 7 minute video, she shares her helpful tips that's could really help you out and make a huge difference. Tips like:
Before the actual lash application, start by lining your eyelids with a dark liner and apply some mascara. Why you might ask? It's done in case your lashes decide to move or shift , the dark liner helps in not making that obvious.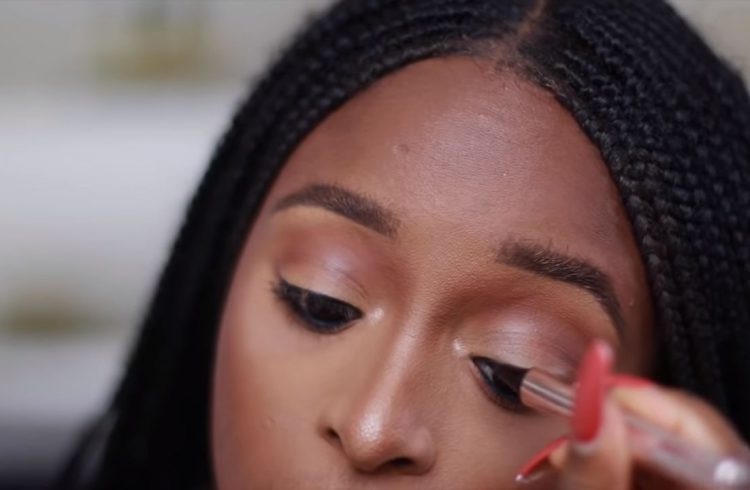 (Photo: YouTube via Ronke Raji)
Don't use the glue that comes with the lashes, instead use Duo Eyelash glue. You would think that eyelash brands would make a good glue but that is not always the case. For now Duo has definitely proven to be the champ and you should stick with them.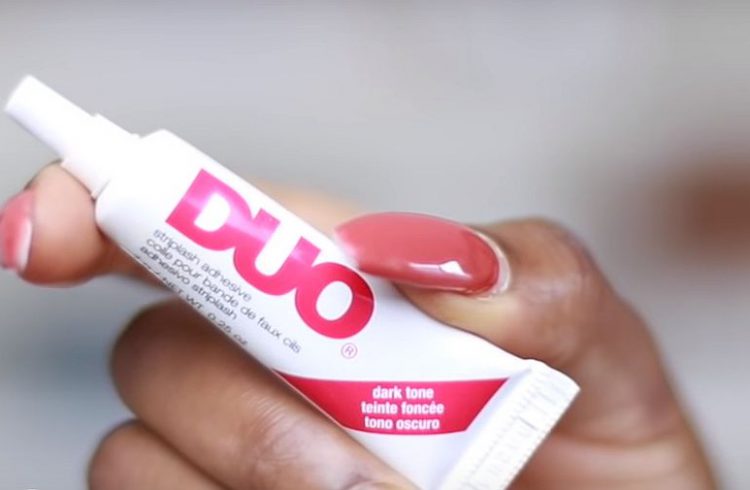 (Photo: YouTube via Ronke Raji)
She also recommends that instead of going with drugstore falsies, go with high quality faux mink lashes. Faux mink lashes are crulty-free, offering unparalleled comfort and ease of application. Mink lashes will also react better to wear and tear and last a lot longer.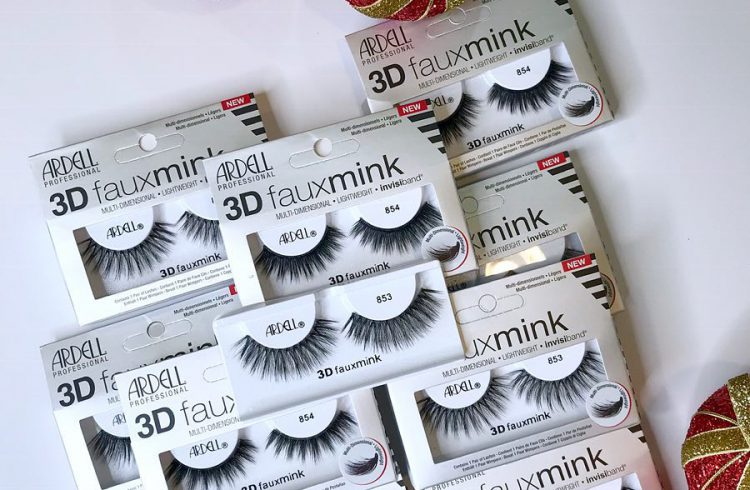 Look down when applying your false lashes so you can see your lash line better.
It is important to let it air dry until it becomes tacky. Don't try to dry the glue by trying to blow on it.
Attach the lash from an upward angle to get the best attachment possible.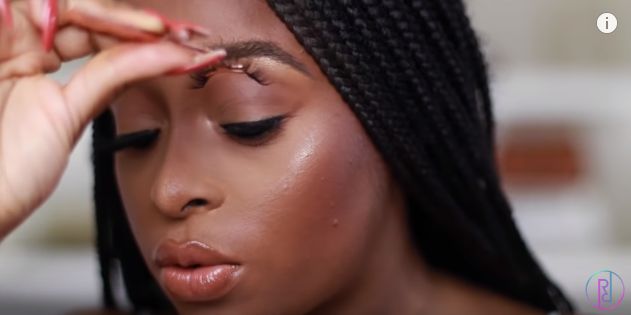 (Photo: YouTube via Ronke Raji)
Start by applying the middle of the lash first before moving on to pressing down the right and left corners. After this, use the tweezers to press them closer together for a more perfect fit. Then move it around till it feels just right.

If you have curly lashes, flip your eyelash curler upside down before using it. This helps straighten your lash and ease application.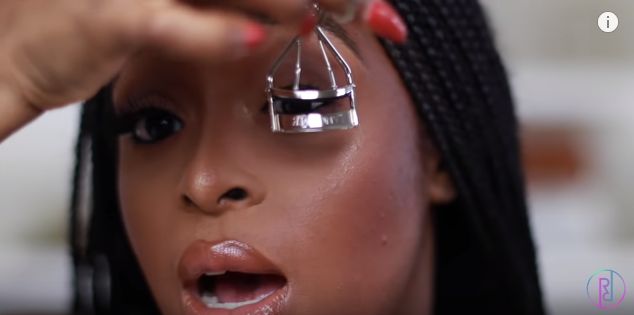 (Photo: YouTube via Ronke Raji)
Apply mascara at the end to make them blend in nicely.
Okay, now on to the tools you'll need;
Tweezers (beginner tweezers)
Eyelash glue (DUO Eyelash Glue)
Eyelash curler
Dark eyeliner and mascara
Struggling to Apply Your Falsies? Here's How to Apply Magnetic Lashes Instead

If Hollywood were to have a film about false eyelashes it would probably be called The Haves and The Haves Not. When it comes to wearers of false lashes, there are 2 different types. The ones who are able to apply falsies effortlessly and in an instant, and those who just cannot. The usual advice for easy application is to use some tweezers or get a lot of practice.
Well seems like our cries for help have finally been heard. Available now are magnetic false lashes! You would think they would ease any false lash woes but if you own a pair you would realize they're a bit complicated. Well no worries we got your back. Check out below for an easy step by step guide on how to apply magnetic falsies.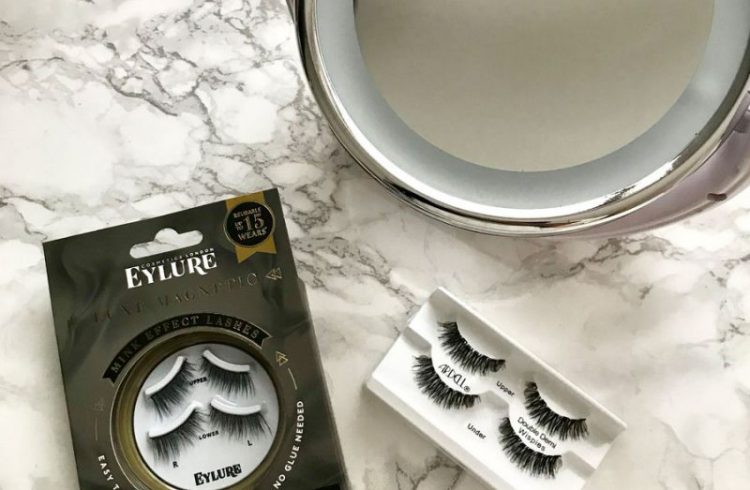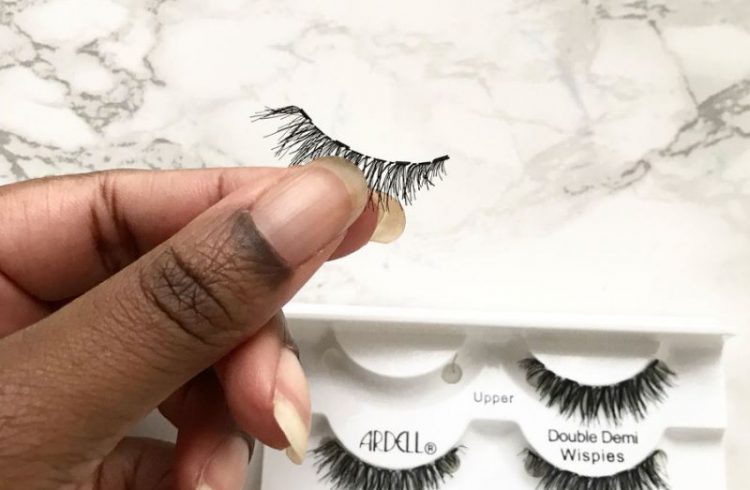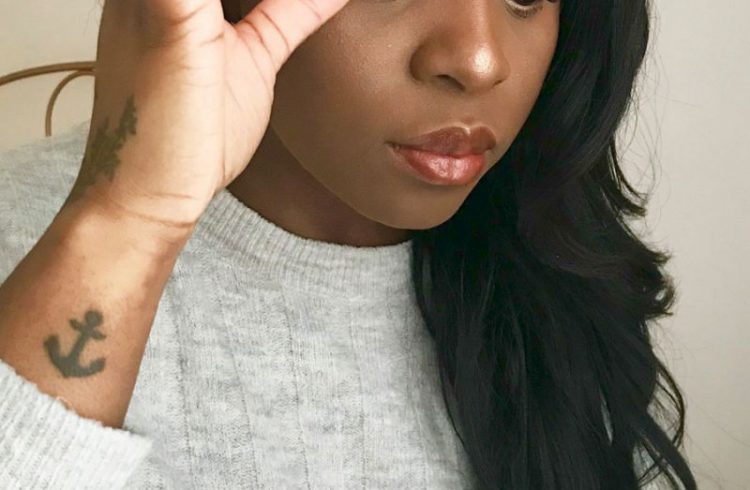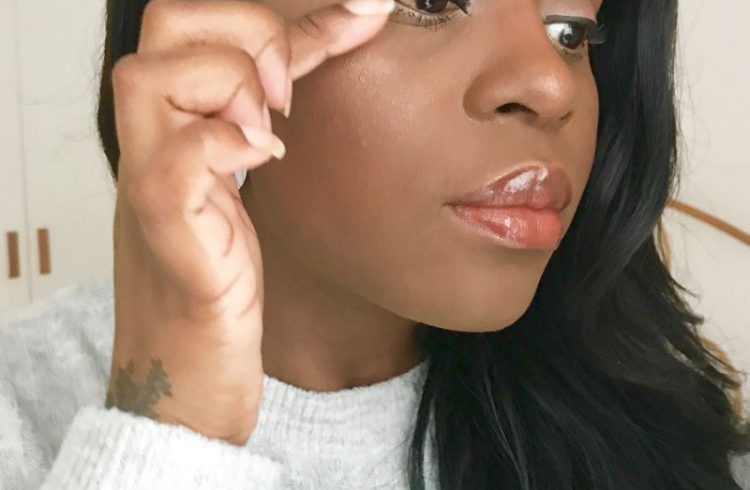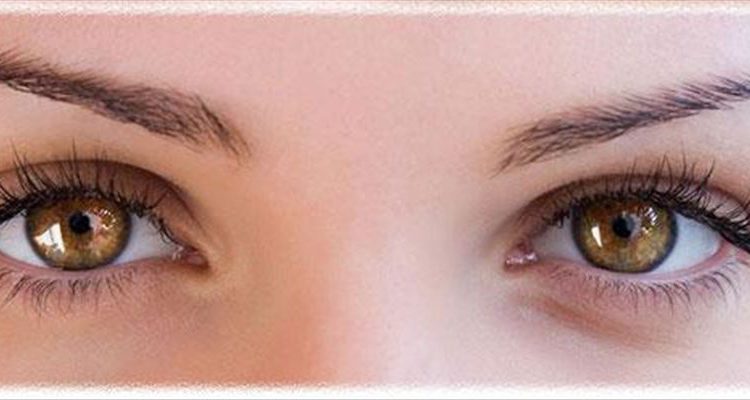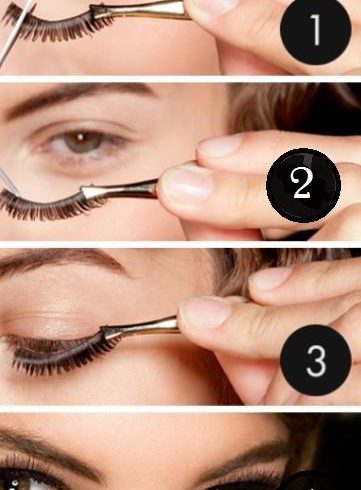 Five facts that will make you want to wear fake lashes


Enhancing our looks to feel more confident in our skin and more alive is not a new thing in this time and age. One way that guarantees bring noticeable improvements to the eyes is the use of false eyelashes. It is no secret that majority of women love long, full lashes, but sometimes they're not that easy to achieve.
However, fake eyelashes are actually pretty amazing once you warm to their charms. They don't clump, smear or stick together, they're easy to remove, and they instantly give anyone gorgeous, perfectly separated, lush lashes. And that's not all
1. They are good for your natural eyelashes
Unlike mascara that can make your lashes brittle and weak, false eyelashes act as an alternative to reduce the impact on your natural lashes, thus allowing them to grow thicker and healthier. However, it requires the correct and proper application to ensure that your false eyelashes will not cause any sort of damage to your natural lashes.
2. They're perfect to wear during emotional times
"False eyelashes are a great way to have tear-proof makeup — instead of having eyeliner and mascara run down your eyes when you attend a big event, false eyelashes won't leave dark streaks down your face," says Courtney Lutkus from StyleInGo. "False eyelashes are a wonderful way to enhance your eyes without piling on a ton of makeup. While mascara can only darken and lengthen the eyelashes you have, false eyelashes can multiply the eyelashes that you have."
3. Overcome the morning rush
Tired of doing your makeup in a rush especially in the morning when you often run out of time? Thanks to falsies, now you can look prettier even in half the time so you can manage your time better especially in the morning.
4. They come in a variety of materials
Depending on your price point and what you feel most comfortable wearing, there are many options out there. The most popular eyelash materials are human hair, plastic, and mink. However, human hair and mink are preferred for their realistic look — with mink eyelashes being the most expensive.
5. They defy the signs of ageing
Stress and ageing are just two of the factors that can easily strip away your youthful look–and these are reflected through your eyes. With your falsies, you can conceal your tired eyes, along with the ageing signs that may already be showing and instead reveal a younger and more vibrant look.