To lengthen the lashes is to open up the eyes, bring out the color and strengthen an overall beautiful look. So when mascara doesn't quite cut it, celebs turn to tried-and-true false eyelashes.
While many celebrities opt for eyelash extensions, there are several red carpet darlings who love the one-time wear of falsies.  You can dramatically switch up your look by simply using different designs or techniques and it requires less maintenance. Need some inspiration? Hollywood's lashy ladies are here to help.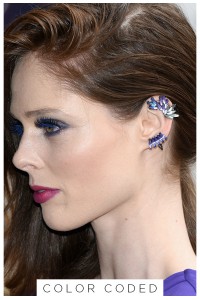 Coco Rocha had the beauty blogs going crazy after she showed up to the American Ballet Theatre's spring gala earlier this year with eye-popping, dual-colored fake lashes. The model—or her makeup artist—actually applied electric-blue mascara to her natural lashes and then layered false lashes in black on top for a dynamic contrast. She applied blue mascara to bottom lash for a look that was edgy but not too costume-y.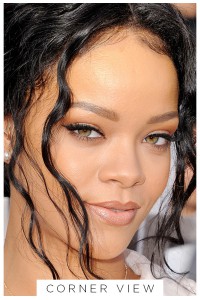 For the perfect winged-out effect, draw a cat-eye with liner and then apply individual lashes to the outer corners of the lashline, or cut a strip in half and glue it toward the outer ends of your eyes. You can also go for a strip that is already longer on one side. Either way, it instantly creates a dynamic look.
Even though Jenna Dewan-Tatum wore a bold lip to the White House Correspondents' Dinner this year, all we saw was green…her green eyes, that is. Makeup artist Patrick Ta mixed and matched celebrity-favored Ardell Lashes (#ArdellLashes) in medium and long to make a  dramatic effect.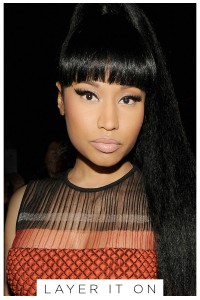 A single serving of something good is not ever enough—which is why
Nicki Minaj
likes to layer her lashes with a double set of false eyelashes. It's even been speculated that the singer used to wear upwards of up to three rows of lashes at a time. Instead of double stacking two pairs of falsies lashes, try out Ardell Double Up Lashes
here
.
Sometimes, it's not so much about the falsies as it is the bright liner behind it. For the Fendi spring 2015 runway show, makeup artist Peter Philips went above and beyond and glued thin cornflower-blue leather strips to models' lash lines, as seen here on Cara Delevingne. He complemented the look with short, blunt falsies. Using a bright blue liner on top will net you the same stellar effect since we don't all have time for arts and crafts.