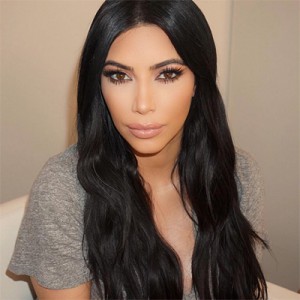 Anyone who knows who the Kardashians are very well know that they amp up their looks by using false lashes. Now you can achieve those amazing lash looks with inexpensive drugstore products believe it or not! Her makeup artist Dedivanovic and Kim her self reveal some secrets regarding How to get her stunning lashes in a video created for her website.
Mario says "I like to use Ardell DuraLash Naturals in Medium and Long," Dedivanovic explains that he likes to use two different lengths of individual falsies to create a more glam but natural look.
So what about the glue? He likes to use Duo Eyelash Adhesive in Dark Tone. which is a big part of the final look. With it drying dark rather than drying into noticeable white finish is why he prefers it. On top of that it also offers a flexibale hold so it is not too diffcult to remove.
The best part is that you can find both these products at the drugstore at good deals. These produtcs usually dont go over $5.00. So goes to show not everything Kim uses is super expensive.
Watch short clip of the video below.
So how about a tip to get the girls signature, perfectly spaced-apart lashes ?
A good tip is to start by first applying a full set of falsies and then add a few individual lash clusters on the outer edges for an extra wispy effect. For a more of a dramatic look, when your done applying your falsies add a little bit of mascara which will help blend in your false lashes with your natural ones.
Start close to your lash line and start at the bottom of your lashes. Wiggle the wand up them so you don't apply it straight up your lashes. all it takes is about 3 strokes and your done.