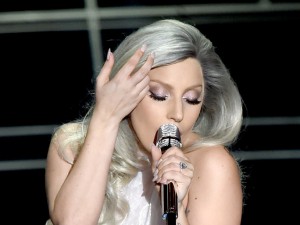 You don't need a cosmetology license to have beautiful, flirty false lashes. With the following hacks to make life so much easier when applying falsies, you can master the art. You might say you have no experience is applying fake lashes and how are you going to apply them ? Well its completely possible to do it with 0 experience. So being a novice is no excuse.
Applying lashes is no easy task. Confidence is key to help you in the process. Just as any Youtube beauty star or makeup artist will tell you, fear is something you don't want to include. So relax and take a deep breath because you also don't want shaky hands when applying something so close to your eyeballs. So find the makeup specialist in you and get ready to have some bat-worthy lashes. Here are 7 tricks to make the process a breeze and apply lashes like a makeup maven.
1. Bend It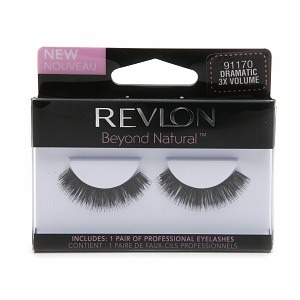 Naturally your eyes are curbed. So it only makes sense that your lashes should be curved as well. One tip from Cosmopolitan is to actually curve your lashes by wrapping the base of the lash around your finger. Hold the curled lash in this position for ten seconds, and release. Once this is done your lash should have a perfect curve.
2. Find the right adhesive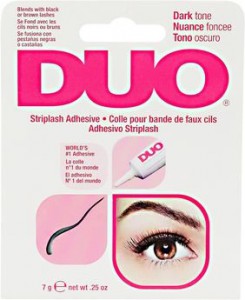 Most of the time lash adhesives dry clear, but there are some instances where some will dry completely white. Oh no! Avoid getting those nast white flakes by making sure you choose a glue that dries clear, Some people prefer the black false lash adhesive as those tend to blend in very nicely along with eyeliners.
3. An applicator really helps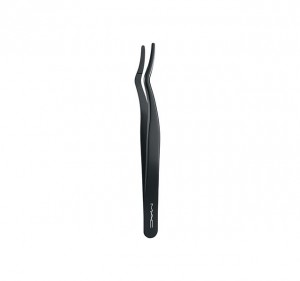 When applying lashes make sure that you do not have shakey hands, if you do you can use a tool like a pair of tweezers or even a lash applicator specialty tool.
4. Trim The Ends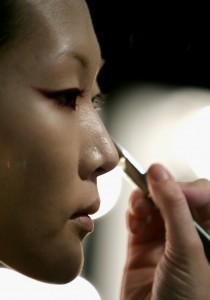 Most of the time when you buy false lashes they are rarely the same exact length as you eyes. Some trimming might be needed to acheieve the most natural look out of your falsies. This helps by not allowing the band to over stretch on the lids which makes them look unrealistic.
5. Get that liner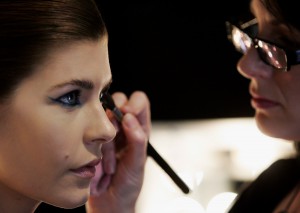 Blending your false lashes to your lash line can be achieved with a bit of eye liner. Use a black liner along the band of the lashes.
6. Applying glue made easy.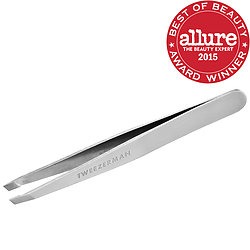 One of the most difficult part of the process is using the right amount of glue. This part is is specially to people with shaky hands. That doesn't mean that its impossible, you can use your tweezer as a tool to apply them. Using the curve on the bottom of the tool is just the right width to apply the adhesive and you not making a mess everywhere.
7. Mascara before lashes is a must.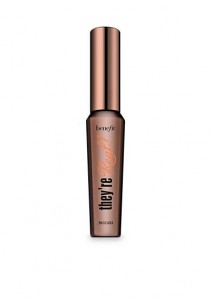 Every one knows that when you use primer before foundation it makes it alot easier to apply the foundation. Well its the same thing with lashes but for this you use mascara before the application of falsies. Its the perfect base for the lashes to go on.
And there you have it, you don't have to be a pro to apply false lashes.

Got Lashes? Never Run Out Again with Madame Madeline Lashes