If you keep up with makeup trends, you may know that popularity of false eyelashes is on the rise in recent years. Falsies have gone from special-occasion makeup to an everyday, must-have accessory. But applying false eyelashes well can be a difficult skill to master: Falsies that are too long can poke your eyes. If you cut them too short, you end up looking like a porcelain doll. Using too much adhesive and it's a mess, but using too little adhesive and they fall off easily. Overall it's fair to say a lot is required to make your lash game strong.
But false eyelashes are no match for Jimmy Kimmel's adorable daughter, 5-year-old Jane. Jimmy Kimmel debuted a major quarantine glow-up during Thursday's Jimmy Kimmel Live! The late-night host appeared on the at-home edition of his show in full makeup, a necklace and bow headband, all thanks to his 5-year-old daughter, Jane, who gave him a glam makeover.
She seems to be able to apply them without a second thought! To celebrate "Take Your Kid to Work Day" this year, Jane did her dad's makeup, giving him a "girl" makeover in this episode his house.
Like how a good makeup tutorial starts, first comes the rainbow eyeshadow look, which she applied using the dual-ended Urban Decay brush. The rainbow look was followed by a healthy dose of bronzer, where Jane applied with a stippling brush and with her fingers – blending is super important, and she knows this!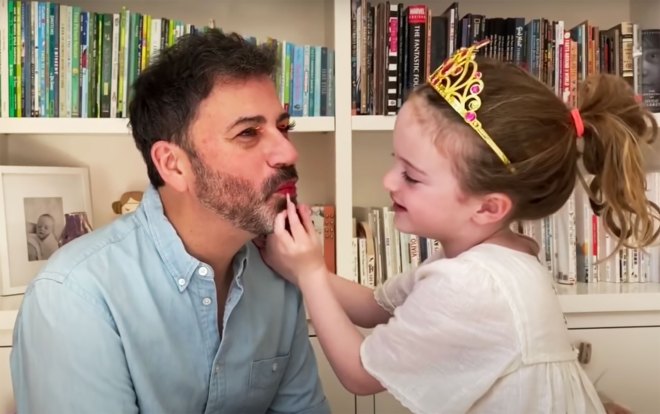 "Oh my gosh," the little girl says through laughs as she applies the red lippie. "You should look at yourself when you're done, ok?" "I will," the beautiful looking daddy replies.
She tops things off with a little necklace and a polka dot headband, proclaiming that he looks like a girl.
And saving the best part for last: the rainbow false eyelashes! She perfectly planted these on Jimmy with the skill and aplomb we all have been trying to master for years!
The outcome was quite impressive to say the least, and one thing we know for sure: little Jane may have a very bright future as a makeup artist!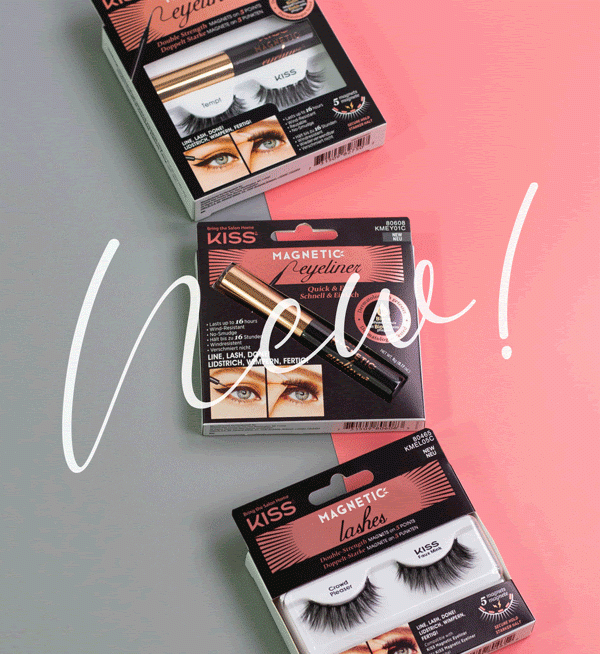 Lots of celebrity's kids have been doing their parents' makeup to pass time while stuck at home in quarantine.
Hilary Duff shared a series of videos of her 8-year-old son Luca Cruz Comrie doing hers. In this video, Hilary Duff bravely let Luca do her makeup while quarantining at home during the coronavirus outbreak. "I'm getting my makeup done by an 8-year-old," said the Lizzie McGuire alum on her Instagram Story, as her son gently and diligently applied eyeshadow to his mom's lids. Can you say, Cuteness alert!
Serena Williams' daughter Olympia played around with mom's makeup while the tennis pro tried to shoot a mid-day skincare routine video.
"My daughter is actually doing her own makeup. I'm terrified to see what she's doing," Williams, 38, told the camera as Olympia could be seen behind her mom from the back, starting her routine at a smaller vanity.
After making sure her little girl washed her hands before she did her makeup, Williams finishes lathering up her own face and brings Olympia over to the camera to show off her handiwork.
"Olympia, what have you done?" she asks gently, referring to the toddler's face being visibly marked up with a number of different lip colors.