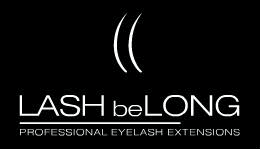 Purchase of LASH beLONG Professional Eyelash Extensions Products from Madame Madeline is limited to professionals licensed in the beauty and health Industry only.
Prepare to amaze your clients with LASH beLONG professional Eyelash Extensions that last and last. Professional Eyelash Extensions allow you, a salon, and spa professional, to expand your services into the wonderful world of beauty. With Our Volume Extentions and Individual Eyelash Extensions, your clients is guaranteed the most natural looking lashes with a LONG lasting effect.
With the leading SEMI-PERMANENT LASH EXTENSIONS ADHESIVE, PATENTED VOLUMIZING LASH EXTENSIONS, and ARRAY OF SPECILIZED LASH EXTENSIONS TOOLS, you can customize the looks your clients crave!
LASH beLONG is the extension system used by some of the top professionals in our industry. With your certification, you will be able to market yourself to new and existing clients and have the knowledge and skills to create a successful business. Eyelash extensions are a new, hot and cutting edge personal service!! They will provide you added professionalism and an extra source of income. Eyelash extensions, just like enhanced nail extensions, is a repeat service your clients will desire for many years to come. Once your clients experience lash extensions, see the lasting luxurious results; they will be convinced these lashes beLONG to them!
To to product directly at:
http://www.madamemadeline.com/online_shoppe/LASHbeLONG_Purchase.asp